Valentino Beauty Born in Roma Rendez-Vous 2023 pops up at Dubai Duty Free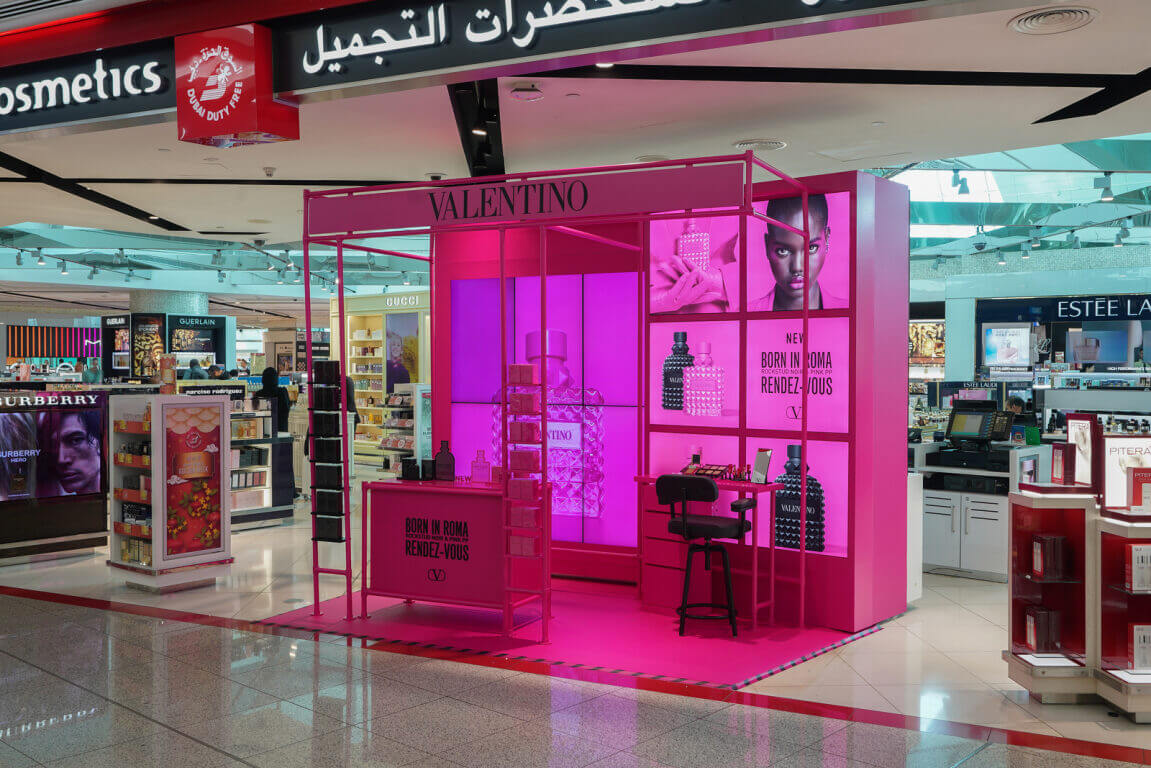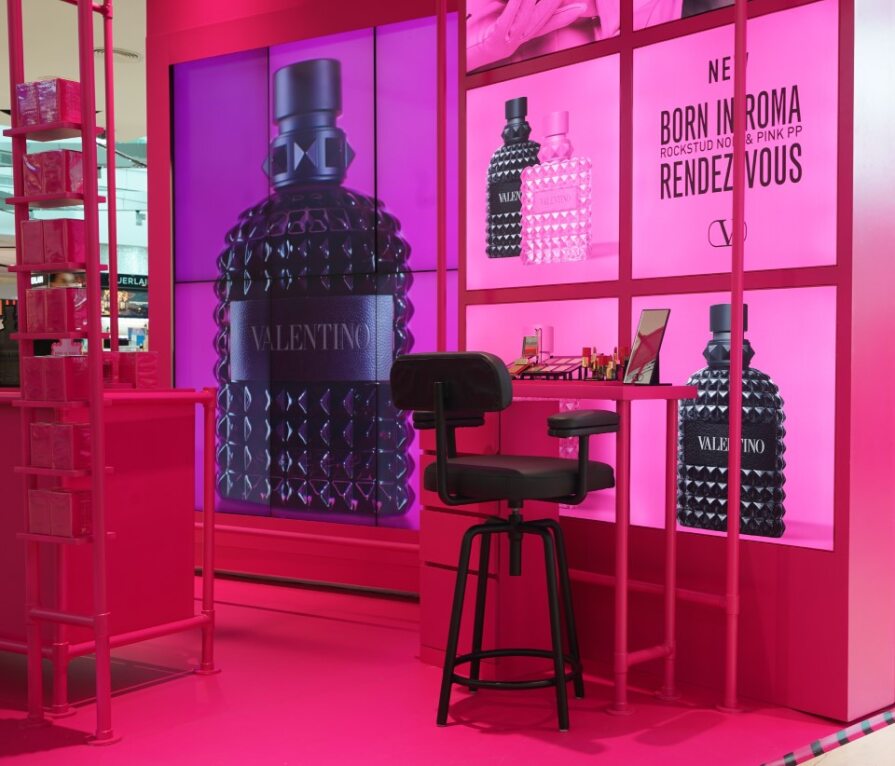 Valentino Beauty Travel Retail Europe has partnered with Dubai Duty Free to launch Rendez-Vous 2023, a limited-edition capsule of the Born in Roma fragrance in a pop-up experience, running October 2-6.
The fragrance pays homage to Valentino Pink PP, one of the Maison Valentino iconic hues. As the first fragrance made by Valentino's Creative Director Pierpaolo Piccioli, Born in Roma Rendez-Vous 2023 marks the beginning of the annual Valentino Beauty celebration with limited editions designed by Maison Valentino.
Born in Roma Pink PP is a fusion of Madagascar Bourbon vanilla and orange blossom accord, while Rockstud Noir combines the intensity of sage with the sensuality of an ambergris accord.
This exclusive drop is said to create an "unforgettable olfactory experience, with unique, captivating scents surrounded by the iconic studded Valentino Pink PP bottles".
The pop-up, located in Dubai Duty Free Terminal 3, CA East Shop, is bold statement of Pink PP, a color exclusively created by Pierpaolo Piccioli and described as "lively, playful, and unique". The combination of the vibrancy of Pink PP and the edginess of Rockstud Noir turn the perfume bottles into statement pieces and make the pop-up stand out.
The pop-up features Born in Roma Rendez-Vous, as well as a makeup station for an on-the-go makeup look, with its iconic Go-Clutch. Born in Roma Rendez-Vous and the Born in Roma collection is available at all Dubai Duty Free Perfume & Cosmetics Shops at Dubai International Airport.