Lagardère Travel Retail wins foodservice tender at Hamburg Airport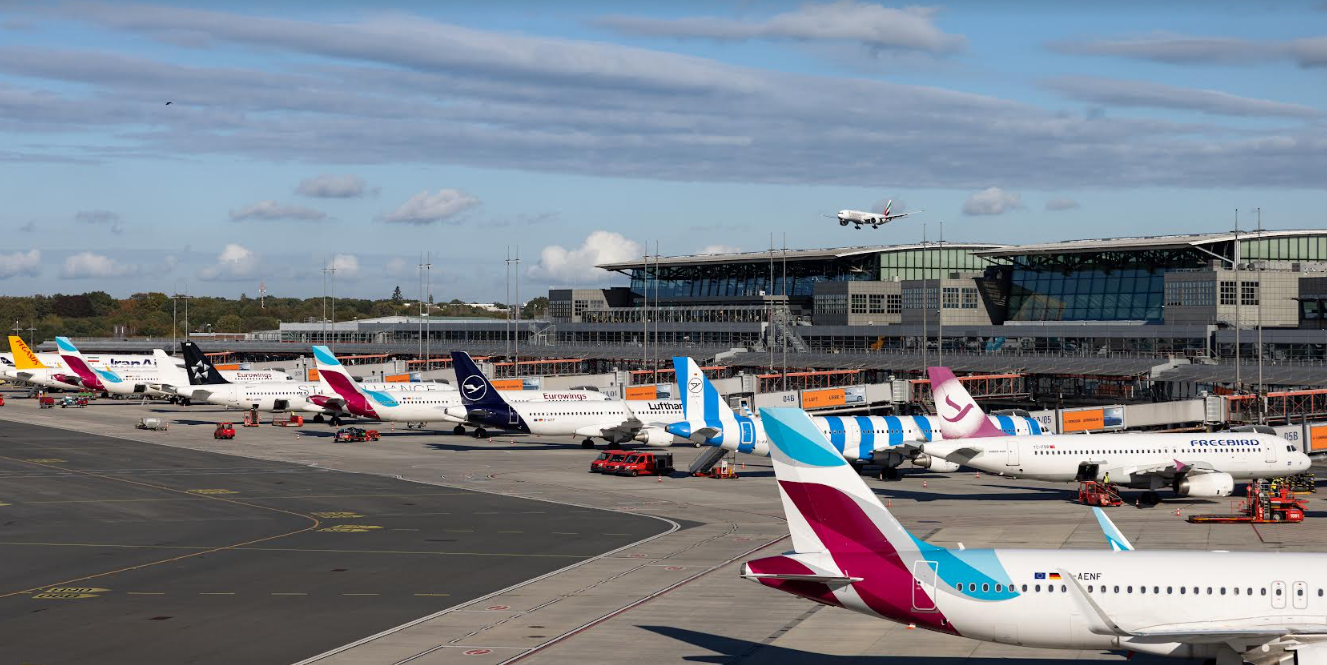 Lagardère Travel Retail has won the Foodservice tender to open four food & beverage areas at Hamburg Airport, further enhancing the airport's gastronomic offerings by 2024.
Among the three new food concepts to open by 2024 in the airside area, Lagardère Travel Retail will introduce White Monkey Pizza Lab & Bar at Pier 1 (Level 1). In a space spanning over 220sq m, the Italian roots of traditional pizza will be reimagined with a contemporary twist. White Monkey will surprise with fresh flavor creations, ranging from classic to refined, and including pizzas.
As a quick-service restaurant, Burger King is one of the best-known burger restaurant chains in the world. Following the 'Make Your King' motto, travelers will be offered over 60 different products, starting with the classic flame-grilled burger, known as the Whopper. The line-up also includes plant-based burgers and a variety of savory snacks and sides and custom orders. In the dedicated seating area guests will enjoy their meals after ordering at the counter or at one of the six self-checkouts.
Kaimug Taste Thai will bring an authentic and fresh Thai cuisine experience to the airport. Guests will enter the distinctive Kaimug experience in a cozy Asian ambiance. The menu will showcase authentic curries, crisp wok dishes, and Thai classics like Pad Thai, Tom Kha Gai soups and enticing finger foods.
These three areas offer three different formats including take-away bistro and a full-service restaurant.
In the publicly accessible area of Hamburg Airport (Level 3), a Marché outlet spanning over 300sq m will also open next year. This Mediterranean marketplace boasts fresh market cuisine and live cooking for over 40 years throughout Germany. At Hamburg Airport, the future Marché space will be inspired by the vibrant atmosphere of Southern European market halls, offering light and simple cuisine tempting focaccia, homemade pasta, and a variety of tapas.
Jochen Halfmann, CEO of Lagardère Travel Retail Germany, said, "We are very thrilled with the trust placed in us by Hamburg Airport and the growing partnership we share. We are excited to bring various foodservice formats – White Monkey, Burger King, Kaimug Taste Thai, and Marché – to the airport, showcasing our food expertise."
"Lagardère Travel Retail, a long-standing business partner, has won the catering tender. Having already celebrated two new openings at Hamburg Airport this year with Natoo and FALKE, the company is now going one step further. I am very pleased about the trust and the good cooperation," added Lutz Deubel, Head of Centre Management at Hamburg Airport.
"We were impressed by the holistic, modern concept that will enrich our food world. The individual catering units are so different that our passengers are guaranteed to leave nothing to be desired. Our aim is for everyone to find something to suit them at Hamburg Airport - from a burger on the go to a balanced meal."
Lagardère Travel Retail Germany will operate a total of 14 Foodservice outlets and four Travel Essentials stores at Hamburg Airport in 2024, building on the recent opening of Natoo and Marché restaurants.