From Doha with Love: Thabet Musleh at QDF on personal connection and customer experience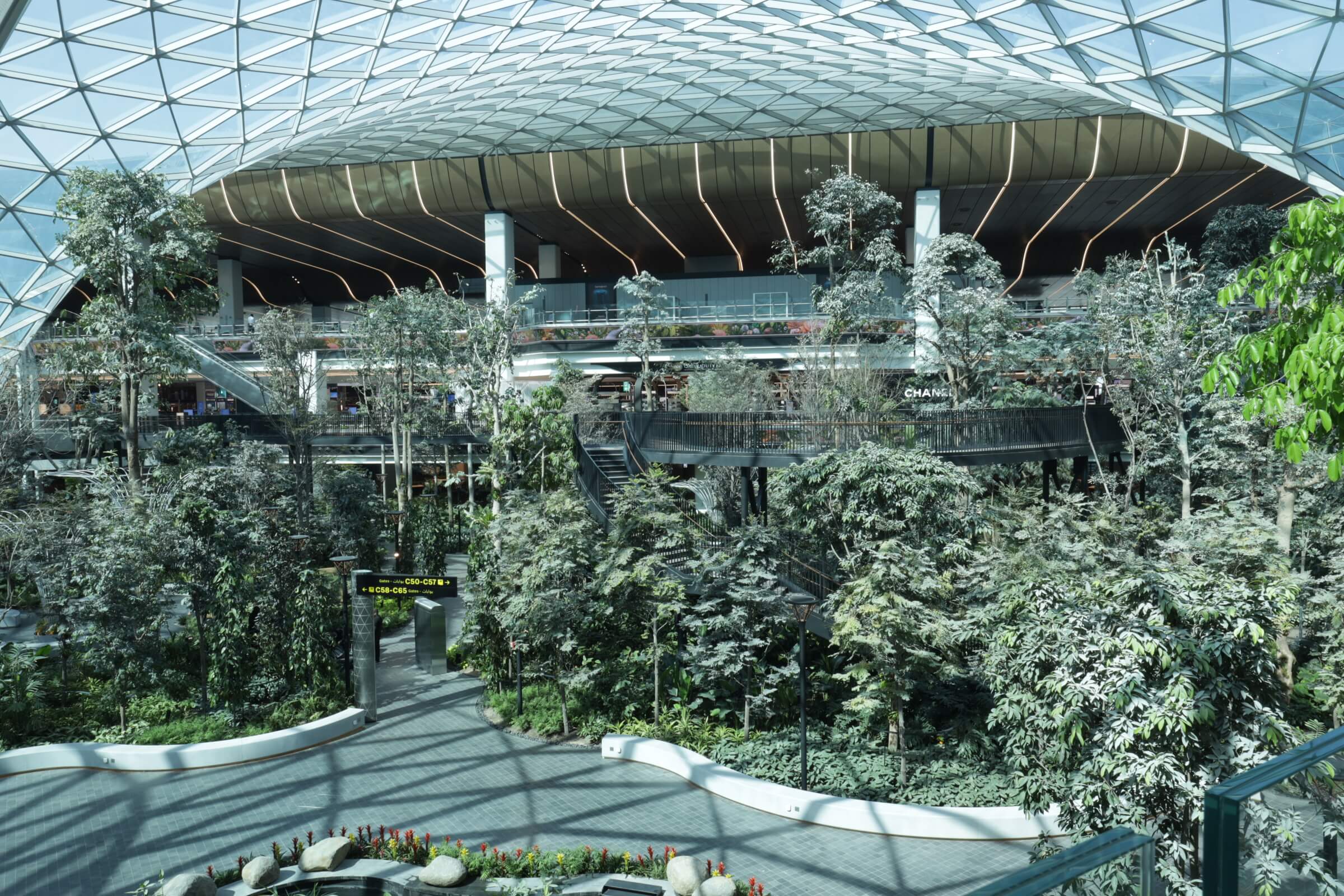 The year marks a new era for Qatar Duty Free (QDF); in recognition of its own growth trajectory, the operator has appointed two new senior executives to its leadership team. Grant Fleming joins the business as Vice President, Food & Beverage and Nuno Moreira as Vice President, Strategy & Commercial. Both report to Thabet Musleh, Qatar Duty Free Senior Vice President, and both are now based in Doha.
Musleh states that with the tremendous growth QDF has seen over the past three years, it is time to bring in some talented people to help continue that growth. "I think with Grant and Nuno, we've got two amazing guys who will come in and take QDF to the next level," he says. "They are not going to be the only two; there will be more additions to the team in the next couple of months. This is about growing the business. We will continue to invest in the people we've currently got, and we will continue to go out and look for talent, because QDF's standards are high. And that standard also encompasses our people."
Musleh has yet to announce the next F&B outlets, though more are certainly on the way. "Based on the great work that we've done and the recognition that we've received being 'Airport of the Year' for F&B from The Moodie Davitt Report, it's about how we maintain it and how we continue to grow," he says. "QDF prides itself on being a dynamic business that always evolves. We always look at what we do and how we can do it better. Now it just means we've got more eyes looking at these opportunities."
Thanks to its business model working with QDF, Doha Airport — recognized by Skytrax as having the World's Best Airport Shopping in 2023 — has become a true shopping destination. For this reason, travelers are making a point of choosing HIA as their transit airport, and Musleh's team is able to see this clearly. "As part of the trinity model we get access to which routes people are booking, and we can see we are gaining market share over competitors." QDF is the first retailer in the industry to receive awards for their F&B and retail.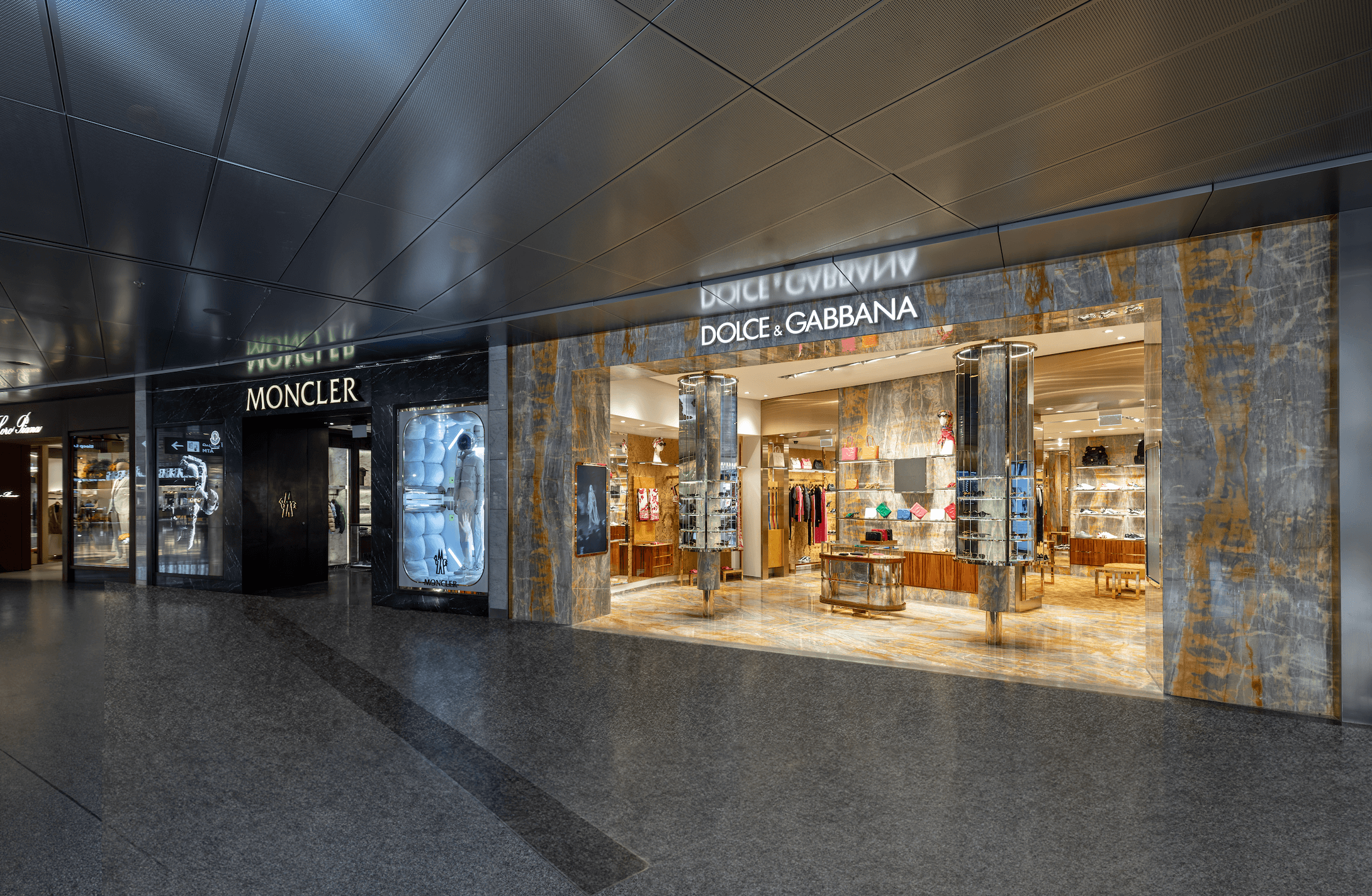 Truly something for everyone
While luxury dominates the conversation in travel retail and QDF does indeed have a superior luxury offering, for this operator, it's important to offer something for everyone, not just the wealthy tourist or business traveler. "Unfortunately, the luxury segment tends to get a lot of coverage, more than the non-luxury segment," says Musleh. "But we have something for everyone."
This thinking extends from the airport's retail offer to its F&B outlets. "We have Chapati from US$2 a meal to our US$500 degustation menu in Louis Vuitton," says Musleh. "In retail we have perfumes for US$20 and a perfume we'll be launching soon, which is €140,000 (US$148,000). This year alone we opened the brand-new Coach store and the brand-new Michael Kors store." And as an exclusive, he shares, "In Q1 next year we will open a new Lacoste store. We're also working on the sunglasses category. So, we really do have something for everyone, and I don't think there are many other airports out there in the world that have the same."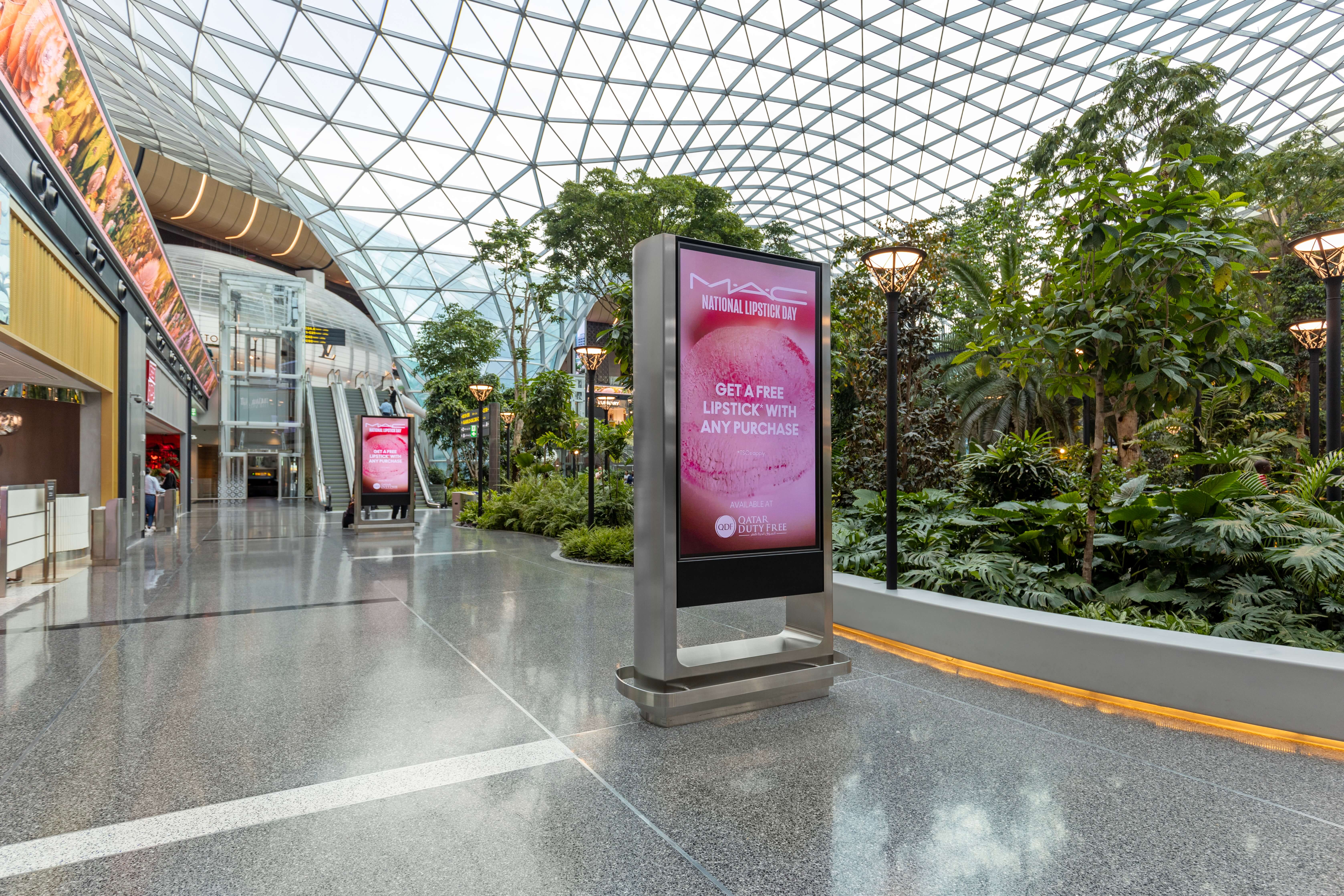 Global marketing
Although the airport is located in the Middle East, this is not QDF's market. Musleh says 85% of the retailer's business comes from Asia, the UK and the Americas, and they therefore market globally rather than locally. "It's really important for us how we market the business in these home destinations to share with people that we have something for them when they transit through Doha," he says.
For these global marketing efforts, QDF is working with influencers, with a focus on social media. Musleh says that while many people see social media as a threat, he sees it instead as a facilitator. "I believe the team is using Instagram, Snapchat and Facebook."
Brand ambassadors are another important marketing tool for the retailer, "We have ambassadors working for us who use the product, talk about the product and then engage with the product," he says.
QDF even brought some of these ambassadors to Cannes. These ambassadors walk around the event and post to social media, getting their followers and QDF customers excited and involved. "We work a lot with global influencers, be it from Asia, from the UK, from America and South Africa — directly and indirectly."
While these influencers and brand ambassadors undoubtedly reach a younger audience, for QDF it's not about the age. The "Millennial" was the target for travel retail marketing in years past and "Gen Z" is the new target, but this is not the case for Musleh. "We don't look at Gen Z, we don't look at Gen X, we don't look at Gen Y. We look at travelers. Every traveler has a need, and we look at how we fulfill that need. Simple.
Talking with staff
Earlier this year, Musleh told Global Travel Retail Magazine that he walks the shop floor at least once or twice every day. If this sounds like he's simply playing his role as SVP, this is far from the case. Rather, he is looking at how the experience is as a customer.
"I look for products, I look for cleanliness, how the shops are laid out. More importantly, I talk to the staff," he says. "The staff are the most important in any business. And spending two or three minutes a day with somebody in liquor who knows what they're talking about is better than spending two or three hours looking at reports. The information they can tell you is far more valuable than any report they could show you. The challenge we have today is that as the business has gotten bigger and bigger, just keeping up with everyone's names is challenging, but I don't forget faces."
Where the magic happens
Little makes Musleh as happy as when he sees customers enjoying experiences in the stores, because that is the goal. "That's what we live for, that's what we wake up every day to go out and do. When I see that in real life, I love it."
When asked for a story to illustrate this, Musleh says he has "millions" of stories, but adds that it is not about one story. "By giving you one story I'm identifying one piece of magic," he says. "I'm really proud to say that magic happens 100, 200 times a day in our shops. We have a "no hard sell" attitude, so if customers come in and don't find what they're looking for, it's fine for them to walk out without buying. If you force them to buy something and they regret it then they never come back. It's all about giving a great customer experience."
After nine years with the company and 20 in the industry, Musleh is driven by love. And he is driven by the recognition that so many of his colleagues feel the same way. "I love my company. I love the people I work for. I love the people I work with. And that's what drives me every morning. When I wake up and I know that we've got a great team, a great company, a great organization, that gives me the energy to do what we do every day. I'm one of 5,000 people. I'm really proud that I've got a lot of people that feel the same way because I see it in their behavior and I see it in what they do day in and day out."