Coty celebrates Diwali 2023 in exclusive multi-brand fragrance pop-up at Indira Gandhi International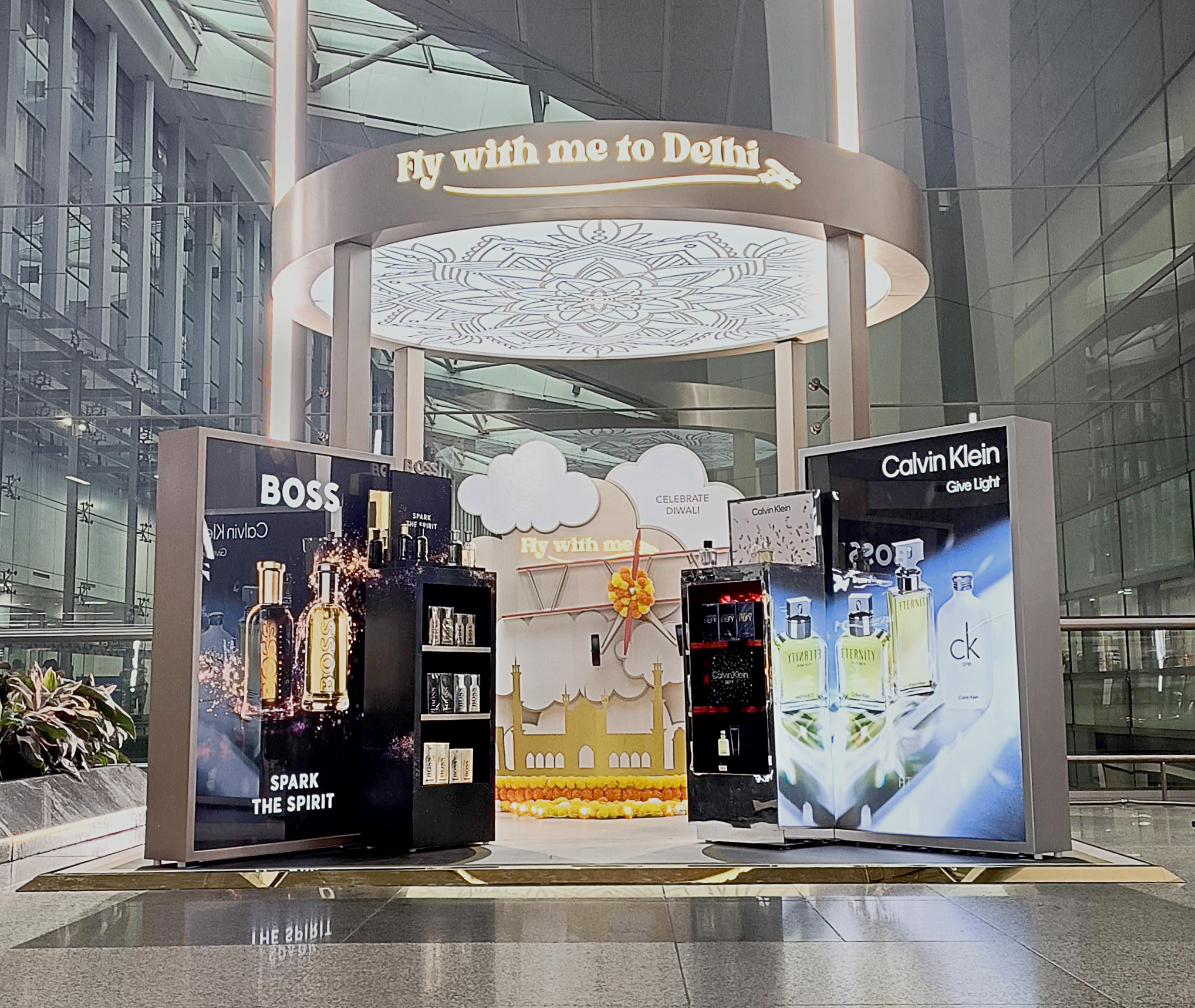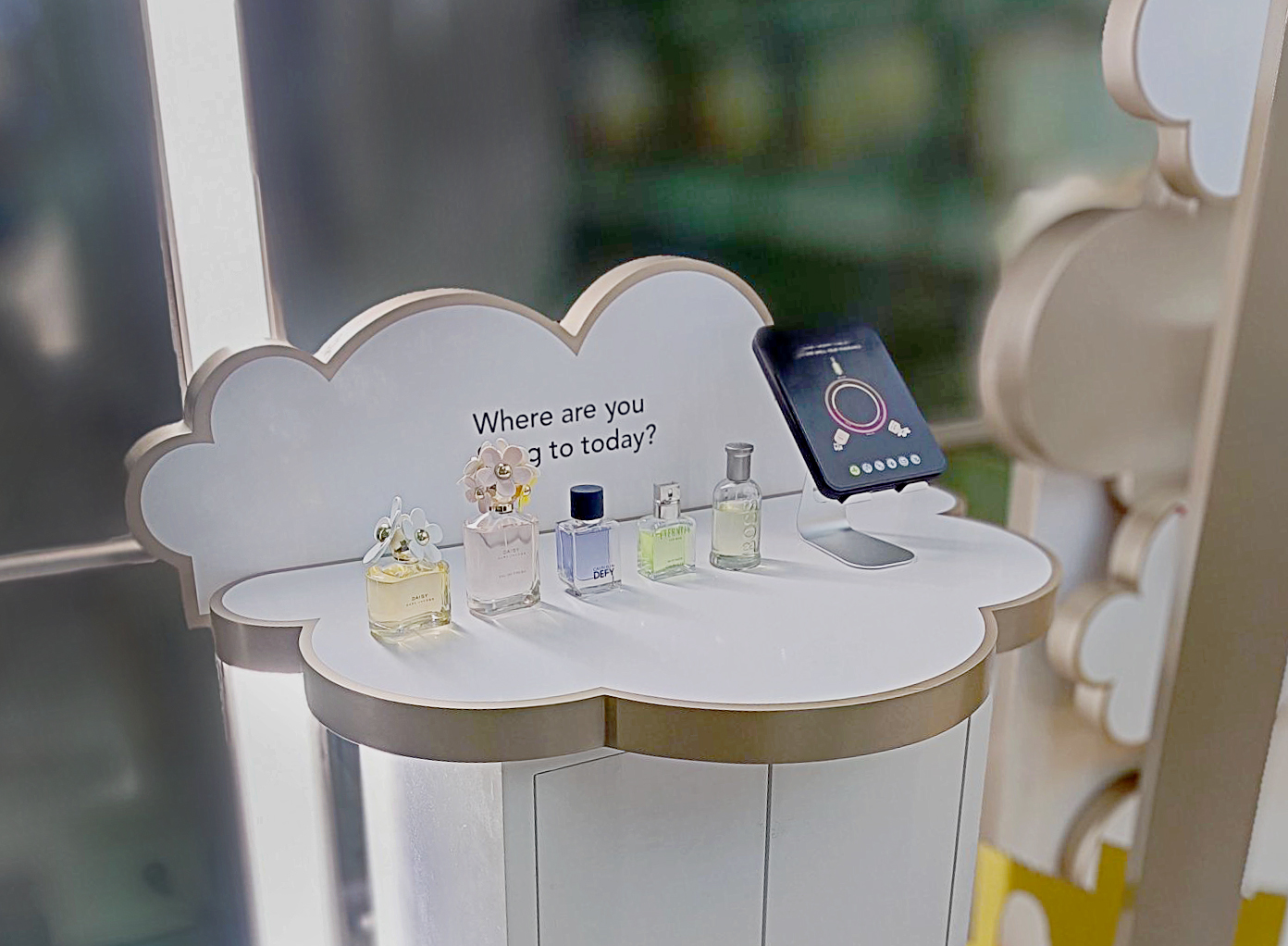 Coty Travel Retail Asia Pacific has partnered with Delhi Duty Free and Indira Gandhi International Airport to unveil 'Fly With Me', a multi-brand fragrance discovery pop-up experience featuring a range of iconic brands including Calvin Klein, Marc Jacobs, and BOSS.
Following successful 'Fly With Me' activations in China, Malaysia, and Singapore, the exclusive pop-up is running through November at Indira Gandhi International Airport, in time to celebrate Diwali 2023.
The pop-up invites travelers to embark on an olfactive discovery experience, enabling them to directly interact with a range of signature fragrances, from the Delhi Duty Free exclusive Calvin Klein Eternity for Women, to the BOSS Bottled Eau de Toilette and the BOSS Bottled Eau de Parfum gift sets. The space also features a range of immersive activations, from multi-scent tablets to vibrant holiday decorations adorned with lanterns and flowers.
Guilhem Souche, Senior Vice President, Coty Global Travel Retail, said, "Travel retail sits at the pinnacle of retailtainment and collaborative, omnichannel innovation, and we are incredibly excited to bring this vision to life again through the 'Fly With Me' experience at Indira Gandhi International Airport. This exclusive pop-up, created in partnership with Delhi Duty-Free, invites passengers on an exciting journey to not only discover signature Coty fragrances but also unique retail experiences. We are also incredibly excited to launch this joyous travel retail concept during Diwali, a particularly festive moment of the year."
Ashish Chopra, CEO, Delhi Duty Free added, "In collaboration with Coty and the groundbreaking 'Fly With Me' experience, we're thrilled to bring a novel fragrance odyssey to our global travelers. This unique pop-up introduces an immersive space that goes beyond traditional retail. As our travelers discover exclusive offerings and engage with the interactive activation, we're excited to elevate their shopping experience during this Diwali celebration."
Embracing the spirit of Diwali, the golden-themed pop-up in front of the Beauty & Cosmetics Zone in Terminal 3 features the signature 'Fly With Me' airplane and highlights fragrances from Calvin Klein, Marc Jacobs, and BOSS. A second multi-fragrance space is available at the International Departures Hall in Terminal 3. The pop-up store features a traditional glow of diyas and is intricately decorated with rangoli, lanterns, and flowers to offer visitors a sensorial journey.
In addition to exclusive travel retail sets, visitors can also indulge in the gifting season with signature fragrances from various brands, including Boss Bottled Elixir, Marc Jacobs Perfect Eau de Parfum, and a fresh release from Calvin Klein – the Defy Eau de Parfum.
Travelers entering the 'Fly With Me' pop-up will be greeted by a range of retailtainment activities. The adventure begins at the immersive International Departure space, where visitors can select their dream perfume using a multi-scent tablet, available exclusively at the pop-up store.
Bridging the two 'Fly With Me' discovery spaces, travelers who have discovered the International Departure space can display their specially designed Diwali-themed fragrance blotter at the Delhi Duty-Free pop-up to be rewarded with an exclusive gift alongside every purchase.