Dubai Duty Free's Colm McLoughlin on anniversary celebrations and major renovations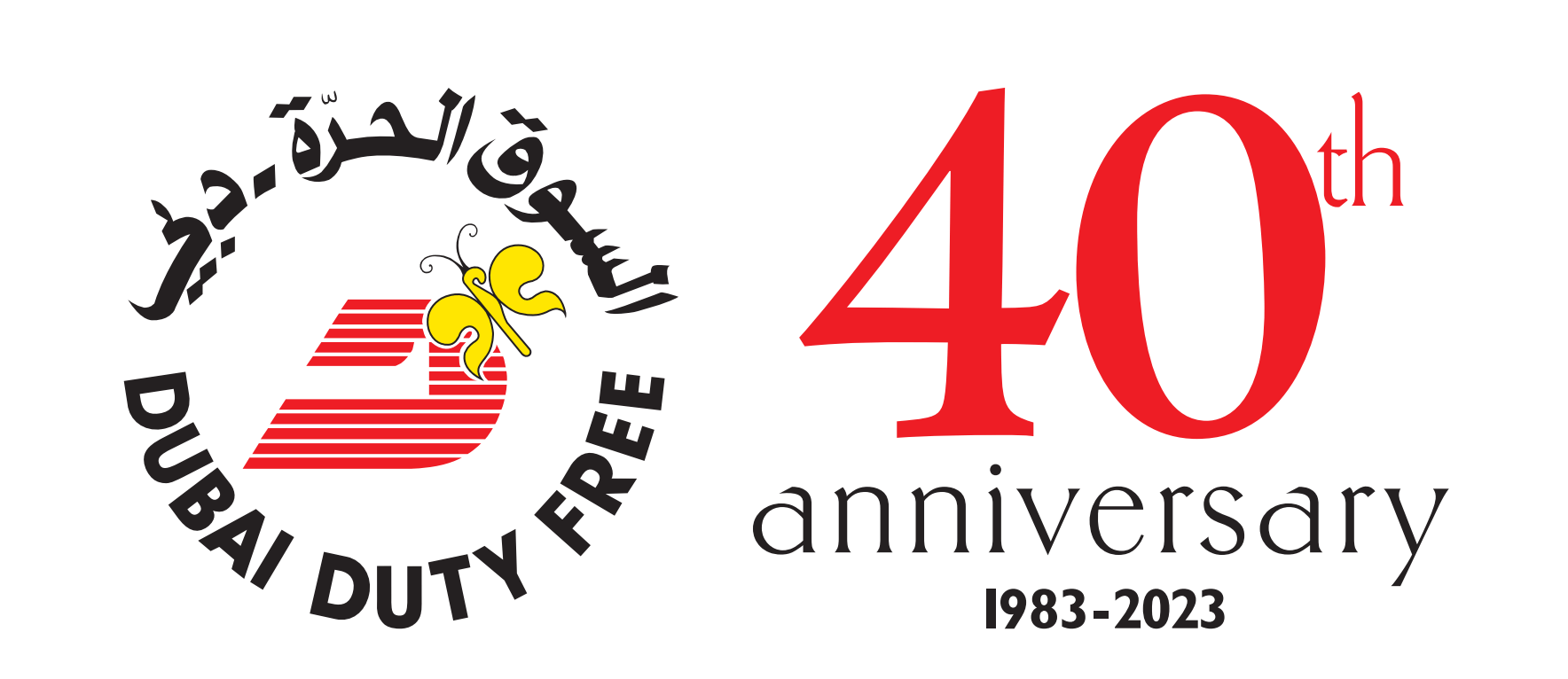 Dubai Duty Free is celebrating its 40th anniversary this year, looking forward to further growth and collaborations, making improvements – including a major refurbishment of its stores – to ensure it maintains its position as one of the world's most important travel retailers.
Global Travel Retail Magazine spoke with Dubai Duty Free's Executive Vice Chairman and CEO Colm McLoughlin in-person recently. Ebullient as ever, he underlined the company's strengths and how Dubai Duty Free is looking forward to the next 40 years and a "terrific" future.
Considering Dubai Duty Free's commercial successes, McLoughlin noted that during the first seven months of 2023, compared to the same time period in 2022, the company welcomed a 34% increase in sales, reaching US$1.23 billion. That figure has since climbed to US$1.8 billion (as of November 9), which is 28% higher than the same period last year and 7.51% higher than pre-pandemic in 2019. McLoughlin is positive the retailer will meet its target of AED7.5 billion – over US$2 billion – by the end of the year.
And Dubai Duty Free is going to offer quite a different look by the end of the year, as a major refurbishment program over its 40,000 square meters of retail space continues. McLoughlin said work on the retailer's Concourse B liquor and tobacco store is due for completion in December. "All the work has been done in phases, with various parts of the shop marked off as changes have been made. It hasn't impacted sales," he added.
"The work for next year is centered on Concourse A, which opened in 2013. The project includes the refurbishment of the arrival shops in Terminals 1, 2 and 3," he explained. "Concourse A is going to be totally different."
McLoughlin is known for his hands-on approach and regular walks through the Dubai Duty Free stores. "I'm grand at identifying things that I feel need some attention, they could be just simple things, but I discuss everything with members of our team."
He is quick to underline the strength of the team and its approach to dealing with brands and suppliers. "We listen to anybody who comes to us with a proposal. Our purchasing department will look into details, compare the pricing, the service, the value. Everything is considered and if it works for us, it works. Space of course is a problem," he said.
"In my opinion we have the best team of staff in the duty free industry. We have many long serving staff members, and we have an equal number of male and female. And that goes right through in our senior management team, which we call the 'Dream Team.' We have six people in senior vice presidential roles; three are women and three are Emiratis. There is a big move in this part of the world to ensure that Emiratis are employed and have equal opportunities."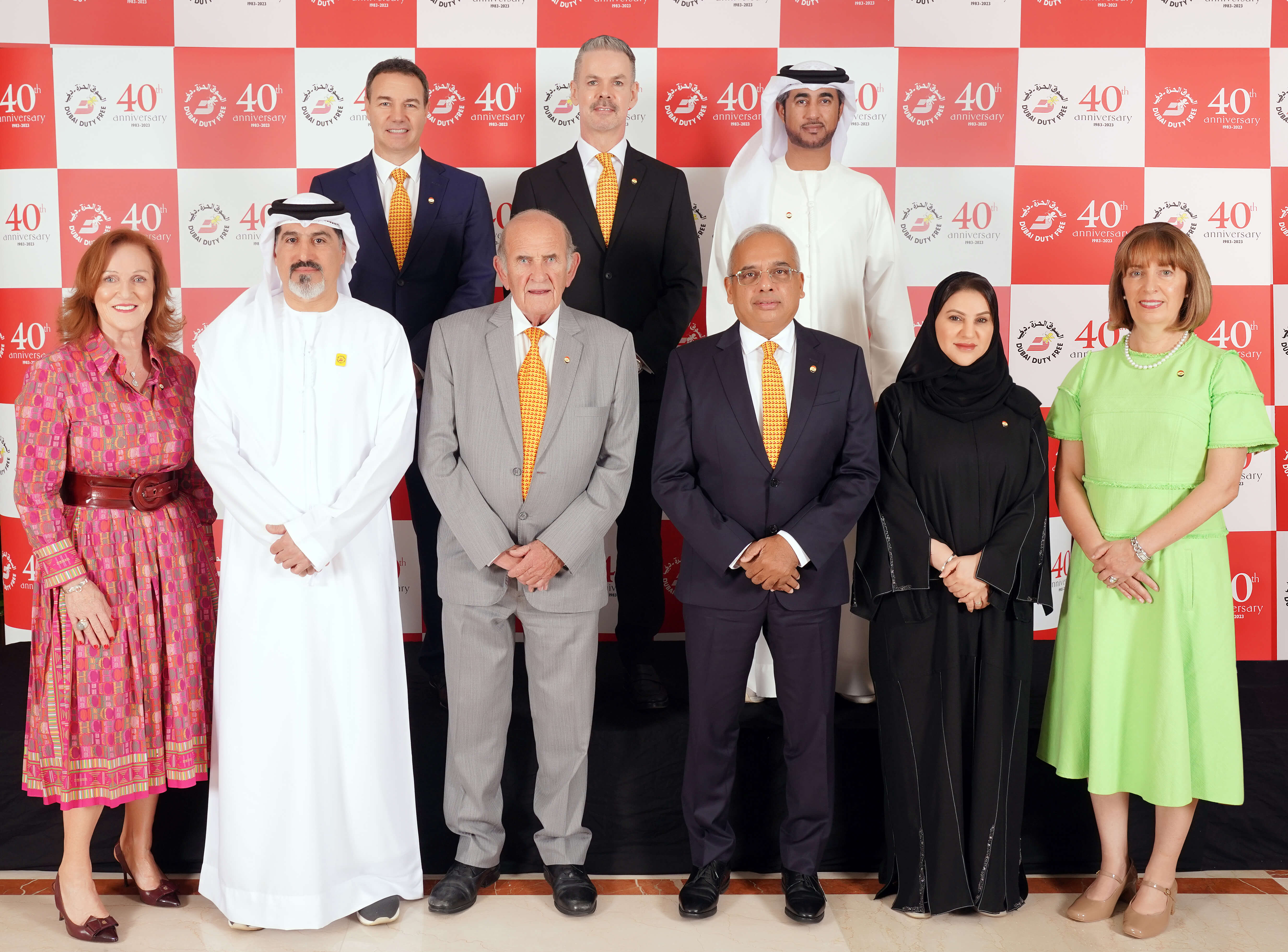 Considering Dubai Duty Free's top five categories, McLoughlin said they tend to be dissimilar to those in most travel retailers, especially with the inclusion of gold, which is a big seller for the retailer. He rates the top five categories so far in 2023 as perfumes, liquor, gold, cigarettes & tobacco, and electronics. Perfume sales reached US$303 million, representing a 23% increase while liquor sales were up by 15% at US$258 million. Gold sales increased by 24% over the same period last year, with sales amounting to US$177 million, cigarettes & tobacco increased by 35% with sales totaling US$173 million, while electronics came in fifth place with sales of US$143 million, representing a 28% increase.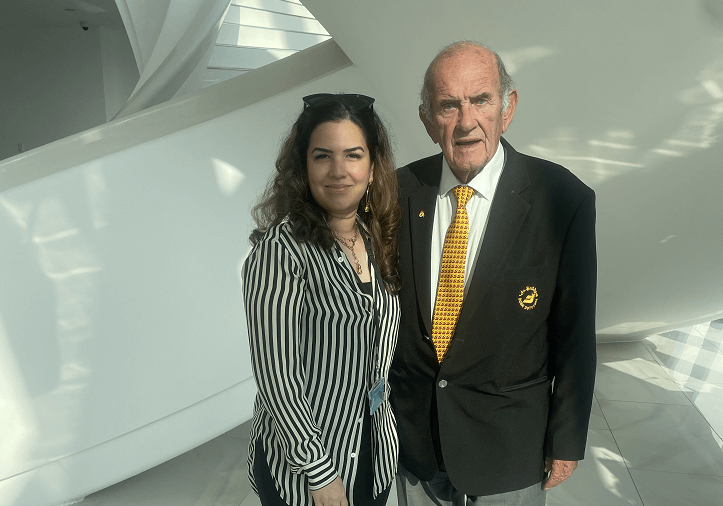 Millennium Millionaire and Finest Surprise

McLoughlin also noted the continuing popularity of the Dubai Duty Free Millennium Millionaire draw, which began in 1999, and the Finest Surprise promotion. "We've given away US$440 million, and over 1,850 luxury cars since the start of that promotion," he said. He believes a contributing factor in the promotion's steady growth is customer trust and confidence, reflected in the 12% increase in ticket sales. Dubai Duty Free's use of digital marketing tools, email campaigns in particular has also made an impact.
40th anniversary promotions
Looking ahead to next month's 40th anniversary celebrations, McLoughlin said, "Plans are in place to make our 40th anniversary a memorable occasion."
"On the anniversary day itself, December 20, Dubai Duty Free will ensure a party-like atmosphere throughout the retail operation, including a celebratory cake cutting, a Millennium Millionaire and Finest Surprise draw, and a staff surprise draw," he added.
A wide range of merchandise will be offered at a 25% discount in a promotion that will run on December 20. McLoughlin noted this is an annual celebratory event for passengers traveling through Dubai International and Al Maktoum International.
With the exception of gold, electronics and select fashion brands, this 25% discount applies to all major categories, including the Dubai Duty Free Millennium Millionaire and Finest Surprise tickets. Shoppers do not have to visit the airport to receive this discount, as it also applies to online shopping — using Dubai Duty Free's Click & Collect service and Dubai Duty Free's Home Delivery service — available to UAE residents.
Dubai Duty Free will run a special 'Shop & Win Gold' promotion, with 40 winners per week over four weeks. A special range of merchandise and corporate gifts will also mark the anniversary, and the Finest Surprise luxury car promotion will feature a special Bentley.
Celebrations will also include fun activations on social media and a black-tie gala dinner on December 16. The company commissioned a high-profile celebratory publication from The Moodie Davitt Report, which was available at this year's TFWA World Exhibition. The publication showcases highlights of the Dubai Duty Free story so far and look ahead at what's to come.
Looking back
With 54 years in duty free under his belt, McLoughlin has been with Dubai Duty Free since its inception. "Forty years ago, in 1983," he said, "I never visualized for one second that I would be here 40 years later, and I feel very privileged to be so."
McLoughlin said the growth and development of Dubai Duty Free is due to several factors, "not least of which is the tremendous support I have receive from our Chairman H.H. Sheikh Ahmed bin Saeed Al Maktoum, who is a superstar." He praised Dubai Duty Free's 5,400 staff members – again describing them as "the best in the industry" – and his wife Breeda and family for their support.
"At 80 I still enjoy going to work and get huge satisfaction out of it," he said. "I have enjoyed very much what I have been doing, and I am enjoying very much the fact that Dubai Duty Free continues to grow. There are no strict rules about retiring. I talk to myself about it every year, and then I let it pass for another year."
Looking to the future
"I think the future is going to be terrific," McLoughlin said. "Dubai Duty Free is a brand that continues to excel and grow, one of the most trusted and recognized in the UAE. Even after 40 years, we are constantly looking at our retail offer at Dubai International and Al Maktoum International airports, enhancing it, and pursuing innovation and sustainability. We always seek a more forward way of thinking and seek to improve our service to our customers."