Heinemann Harmony program comes to life at Sydney Airport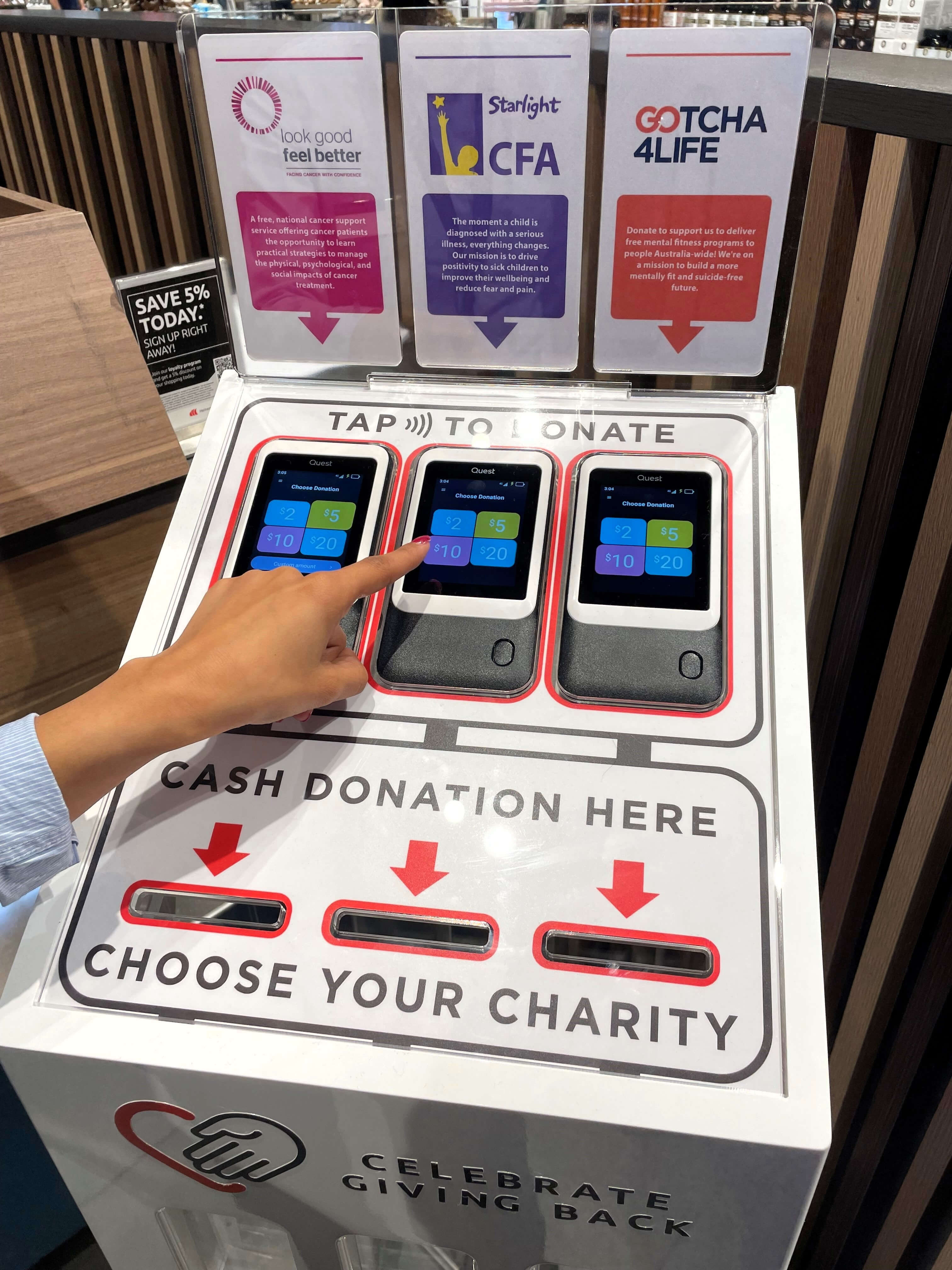 Heinemann Australia has launched the Heinemann Harmony program, a community-first experience that allows travelers in Sydney Airport's international and domestic terminals to join the travel retailer in supporting vulnerable groups.
Heinemann has installed permanent Heinemann Harmony donation units supporting three different charities at strategic locations in their stores in Sydney Airport's international and domestic terminals. These units provide passengers with easy tap-and-go options to contribute to the charity of their choice while keeping the standard cash donation box format. As part of the program, Heinemann Australia also involves in-house initiatives such as staff sales where a portion of sales will be donated to these organizations.
Charitable organizations such as Look Good Feel Better, Starlight Children Foundation and Gotcha4Life are part of this initiative. They revolve around helping cancer patients, seriously ill children and individuals who are going through mental distress. The charities' focus on well-being and inclusivity reflects Heinemann Australia's diversity, equity, inclusion and belonging (DEIB) strategy which works to promote diversity and foster equitable opportunities and provides team members with avenues to connect with the local community.
"Heinemann Harmony was launched internally in 2022 and we have previously worked with these organizations through various marketing and fundraising initiatives. We are delighted to be partnering with them again for a good cause," Heinemann Australia Managing Director George Tsoukalas commented. "This effort allows us to show how we are the most human-centric company in the global travel retail."
"We are very grateful to be partnering with Heinemann for this fantastic initiative. Heinemann Harmony will provide essential funding to allow us to deliver our empowering and confidence boosting program to more Australians undergoing cancer treatment, free-of-charge," commented Carol Kavurma, General Manager of the Cancer Patients Foundation and Look Good Feel Better.
Starlight CEO Louise Baxter added, "Starlight relies on the community to keep its vital hospital programs running seven days a week. We're excited to see Heinemann Harmony units roll out at Sydney Airport, enabling travelers to help us bring happiness to sick kids when they need it most."
Belinda Elworthy, CEO Gotcha4Life Foundation said, "We are delighted to be a partner of the Heinemann Harmony program that will allow us to expand our Mental Fitness programs in schools. This means we can equip more young people with the tools to face life's ups and downs."