ATU Duty Free partners with Omniva in new shopping delivery service
ATU Duty Free, in partnership with post and logistics company Omniva, has introduced an innovative shopping delivery service.
From October 4, travelers shopping at ATU Duty Free stores in the Riga International Airport's departure zone, will be able to have purchases shipped to any selected Omniva parcel center across the Baltic States.
Riga Airport is the first in the Baltic States to offer this service.
ATU Duty Free's Lativa Operations Director Tamer Cigeroglu noted the service was introduced following the analysis of new shopping habits, affected both by the post-pandemic and Gen-Z shopping trends.
"Today shopping is not just about the product we purchase," he said. "In the new era, customers are buying the shopping experience and personalized services stand out. As part of our Shop & Collect service we offer our customers a privileged service with a partial delivery option. After shopping in our duty free stores, the products they purchase are sent to the pick-up points closest to their homes so that they do not have to carry the products with them during their travels."
Products can also be stored for up to one week, with passengers less affected by custom regulations and limits, and transferred to the pick-up points.
This delivery service, for any product purchased at the ATU Duty Free stores, operates in Latvia, Lithuania and Estonia. Within Lativa delivery will cost €2.99 (US$3.15) and to other states €5.34 (US$5.65) Omniva will store the parcel for seven days, starting from the delivery day.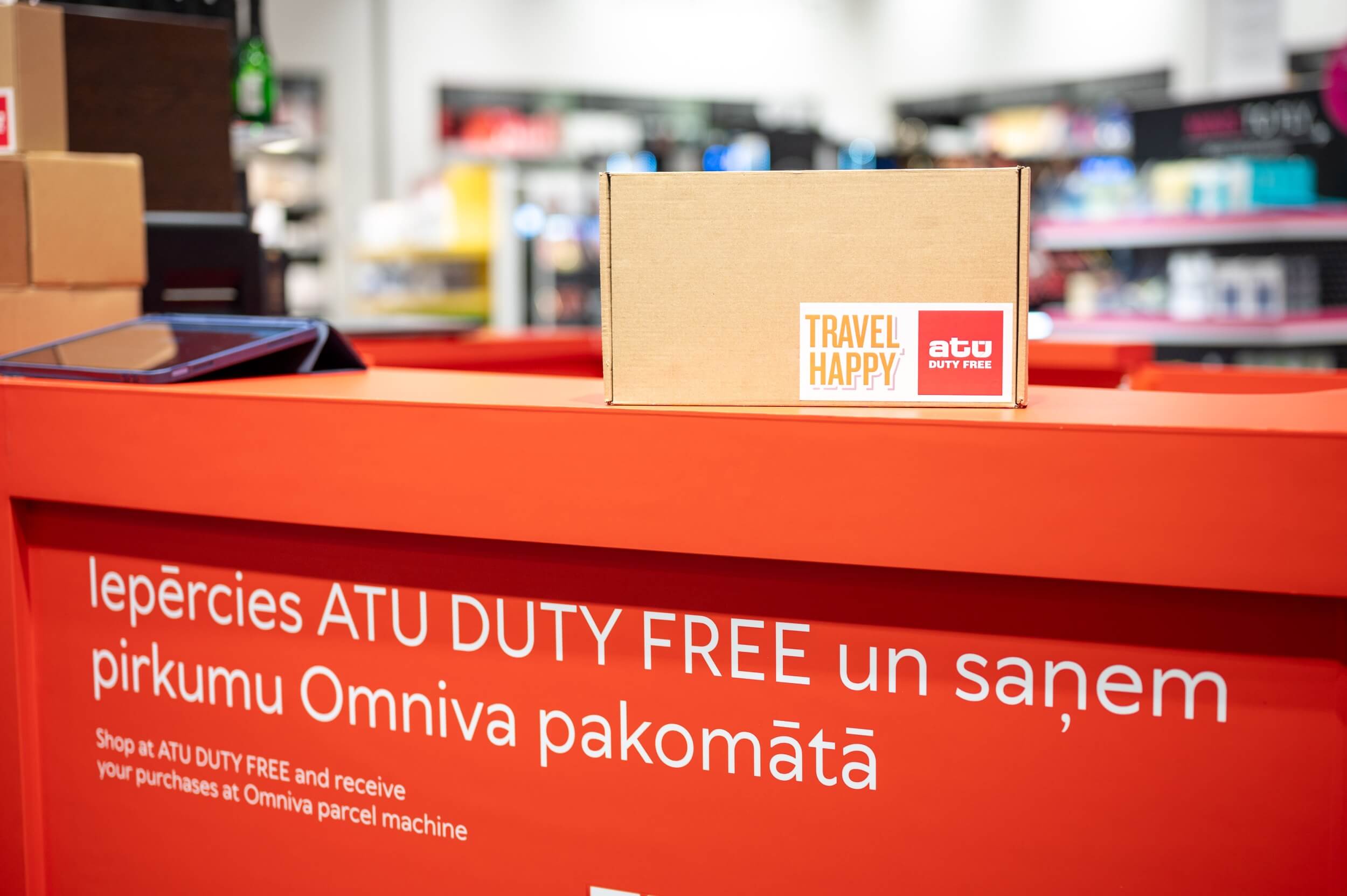 "Versatile and modern services are an integral part of good airport customer service which passengers appreciate and take into consideration when choosing an airport for their trips," said Artūrs Saveļjevs, a member of the Riga Airport Board.
"We are pleased that Riga Airport together with its partners is once again creating new and innovative opportunities in service design, combining conventional shopping in airport shops with modern e-commerce options."
The partners noted the readiness of Baltic residents to use parcel delivery services. Latvia, Lithuania and Estonia have a well-developed parcel network, with shipments increasing post-pandemic.
Māris Kuļikovskis, Omniva's Head of Sales in Latvia commented, "We are constantly thinking and working on the introduction of new services to provide the most convenient delivery solutions for our customers not only in the Baltic states. That is why we continue to look for and develop forms and ways of cooperation that are attractive to our customers."
Cigeroglu underlined ATU Duty Free's belief that the travel retail market in the region and Riga Airport will continue to grow strongly in coming years. Despite the challenges posed by global events, the allure of international travel remains undiminished and, as more people travel, the duty free shopping experience becomes increasingly integral to the journey.
ATU Duty Free also plans to introduce self-checkouts. "As the passenger flows are growing, we are thinking about how to further improve the shopping experience, and self-service checkouts is one of such instruments," Cigeroglu said. "It speeds up transactions and reduces waiting times. I believe that with self-checkouts service, we will increase customer satisfaction and make the customer experience more privileged."
ATU Duty Free has several ongoing projects in its stores, backed by a €300,000 (US$432,664) investment. A promotions area spotlights local producer while a fashion store features internationally known brands, along with other duty free products.
The company underlines its commitment to sustainability by repurposing, refurbishing and redesigning existing furniture to create a new ambiance. "By salvaging and upcycling, we minimize our carbon footprint in Latvia as well," ATU Duty Free noted.