​Duty Free Global appointed Cazcabel premium tequila's global travel retail partner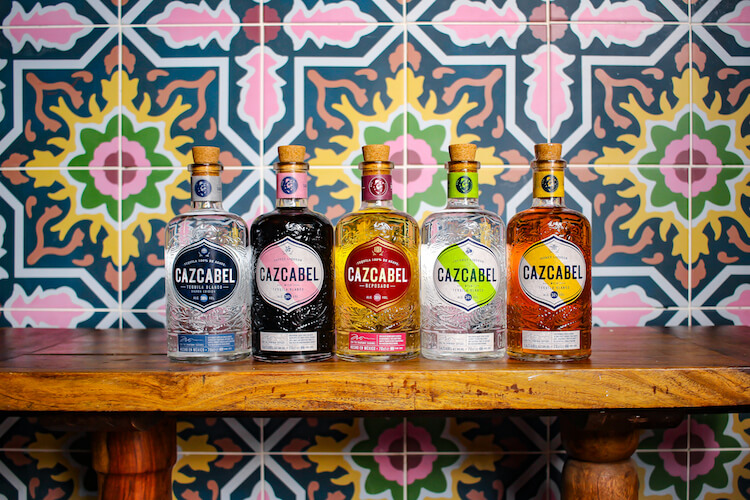 Duty Free Global has announced that they have been appointed global travel retail partner for Cazcabel premium tequila.
Barry Geoghegan, Founder of Duty Free Global said, "We at Duty Free Global are delighted to partner with the wonderful team at Cazcabel who have been exceptional at creating a world class tequila brand in many countries around the globe. We are also delighted to see that they are creating a super brand home in Mexico which will further showcase the brand's top credentials. We look forward to welcoming the Cazcabel team at the TFWA World show in Cannes next month."
Uziel Vazquez, Distillery Manager, Cazcabel said, "Cazcabel is delighted to be entering the Travel Retail market under the expert guidance of Duty Free Global, supported by Barry Geoghegan, John Kilmartin and Nathalie Roelands, who now represent Cazcabel across all regions. This will further accelerate Cazcabel's fast growing international footprint, and we look forward to the fruits this partnership will bring in duty free. We're delighted to be showcasing Cazcabel to travel retailer buyers for the first time at TFWA Cannes this year."
Cazcabel is a premium tequila brand independently owned and led by the Vazquez family. As fourth generation Tequileros and agave farmers, the family has honed its skills and techniques over the years in the meticulous process of agave cultivation and harvesting to produce high-quality tequila in an environmentally efficient way. Since its inception, Cazcabel has developed an award-winning range which comprises the fresh and crisp Blanco, oak-aged Reposado, as well as the more playful flavored expressions of Coconut, Honey and Coffee.