Pernod Ricard claims 3D creative first at Seoul Incheon Airport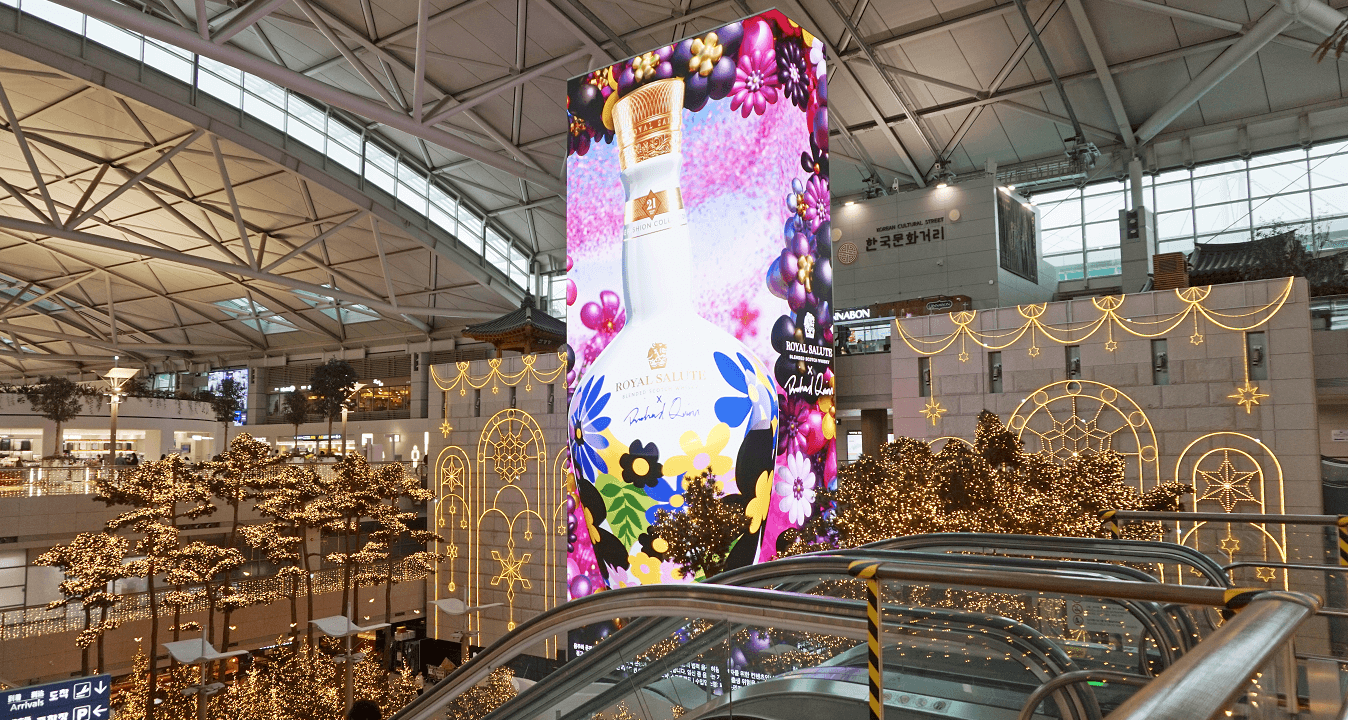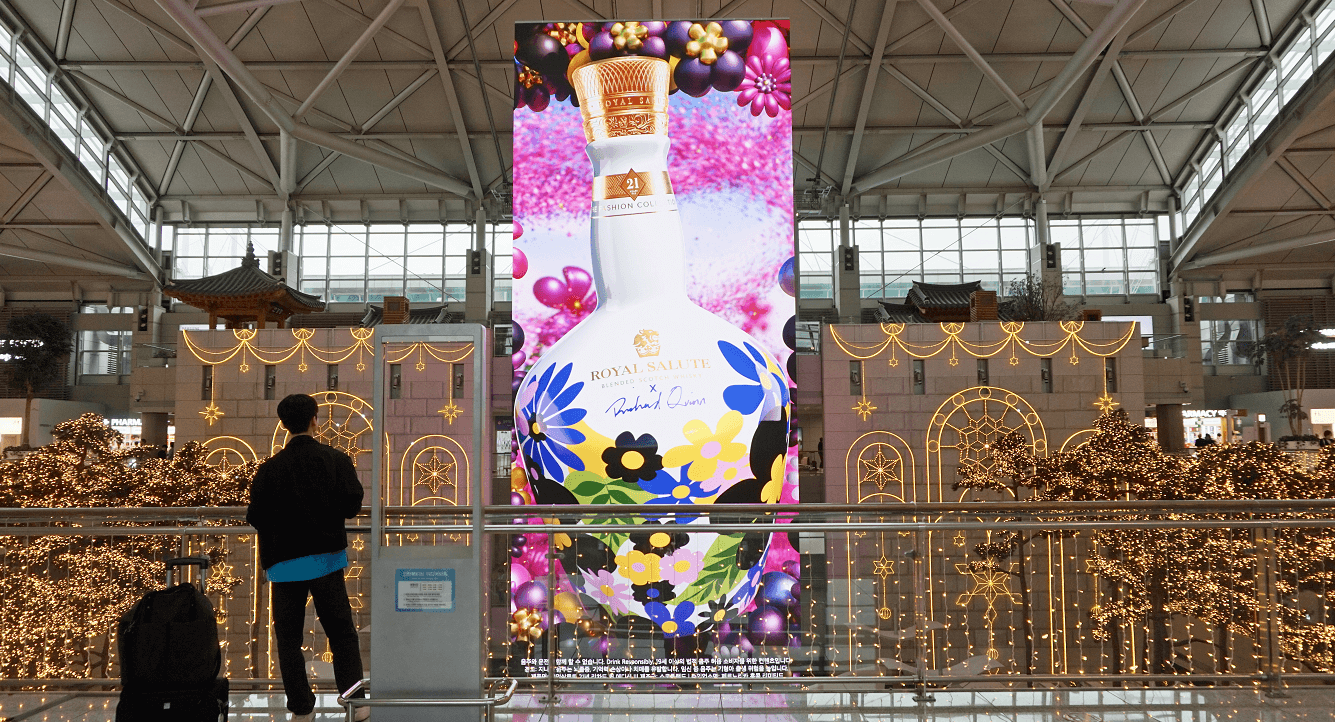 Pernod Ricard Global Travel Retail (GTR) has become the first supplier to showcase 3D Digital Out-Of-Home (DOOH) media at Seoul Incheon International Airport in South Korea.
The eye-catching 3D content, created exclusively for Incheon, showcases Pernod Ricard's ambition to connect and engage travelers with maximum impact through unique and bespoke media formats.
The 3D campaign stands 27m high on the T1 departures giant LED display, immersing travelers through the stunning floral universe of the recently unveiled travel exclusive, Royal Salute Richard Quinn Fashion II Limited Edition.
According to Pernod Ricard GTR, the installation signifies a "new era in airport advertising with this game-changing 3D format". It also underlines the company's commitment to fully engaging travelers at all touchpoints on their journey, through a comprehensive omnichannel approach.
Katie Gee, Traveler Engagement Director for Pernod Ricard Travel Retail, commented on the milestone project. "We are delighted with the content and execution of DOOH media at Seoul Incheon Airport created by our brand partners. The revolutionary 3D format helps amplify our products and activations and allows us to cut through the noise of the multitude of stimuli in the airport space.
"This phenomenal installation aligns with the exceptional creativity and innovation associated with the Royal Salute brand and long-standing brand collaborator, British Fashion designer Ricard Quinn. Travelers remain at the heart of everything we do, and we continually strive to engage and excite them in every way we can. We know that airport OOH media remains one of the top touchpoints for travelers and we are excited to continue to push creativity in media for future global campaigns across key airport hubs in the coming months."
Mathias Ogier, Asia Vice President, from the OPR media agency, which worked on the campaign with Pernod Ricard GTR, added: "As an independent outdoor media agency specializing in travel retail, OPR media Asia's objective is to enhance Pernod Ricard's global out-of-home experience at airports by integrating cutting-edge technologies, combined with high creativity. The aim is to captivate viewers' attention and ensure the lasting impact of the campaign. Innovations such as 3D OOH on large screens are key to increase the impact of campaigns on the audience."
Ogier cited a 'Neuroscience: Redefining Human Engagement' study indicating that 3D or anamorphic creatives increase viewers' attention by 15% compared to 2D creatives.
The DOOH media campaign at Seoul Incheon Airport will run until the end of November.