​​Maker's Mark offers inspired new take on older American whisky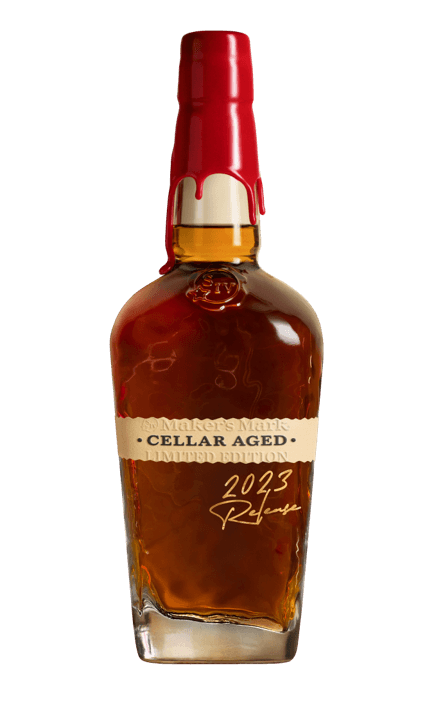 Beam Suntory has unveiled Maker's Mark Aged Bourbon at select global travel retail locations.
The annual limited release "proves whisky ageing is about more than just a number." Its travel retail introduction began this month (November) in the US at New York John F. Kennedy (JFK) and Los Angeles International (LAX) airports. It will then make its debut at Sydney International Airport in December.
Featuring a marriage of 11- and 12-year-old bourbon, Maker's Mark Cellar Aged delivers the distillery's highly anticipated oldest release, stemming from the question: What if age isn't just about time, but instead about how you use that time to evolve, develop and mature?
Since its founding in 1953, Maker's Mark has aged its whisky to taste – not time – to achieve the vision set by its founders: bourbon without the bite that's always smooth, soft and creamy. Maker's Mark Cellar Aged stays true to this philosophy, delivering a richer, deeper and more complex older bourbon, free from the harsher tannic effects commonly found in extra-aged American whiskies, as a result of its innovative maturation process that starts in traditional Kentucky warehouses and finishes in the distillery's one-of-a-kind limestone whisky cellar.
"For more than 65 years, ageing our whisky for a decade-plus wasn't something we did," explained Rob Samuels, eight generation whisky maker and grandson of the founders at Maker's Mark. "It's not that we didn't believe in it; we simply hadn't found a way to do it that didn't compromise on our taste vision – until now. Cellar Aged embodies an older whisky that's distinctly Maker's Mark. One rooted in challenging convention, delivering new flavour experiences from the environment that surrounds us, and building on a taste vision that's been generations in the making."
In New York JFK, the travel retail launch will be supported by an innovative digital advertising campaign, in partnership with Uber. This campaign is designed to drive footfall to the JFK Terminal 4 DFS store, where the new Maker's Mark Cellar Aged Bourbon is being showcased. From November 9, 2023, until January 15, 2024, Legal Drinking Age (LDA)-compliant travelers who book a Uber transfer to the terminal will have access to curated visuals, info and click-through options via the Uber app at all key touchpoints on their journey. This campaign will be complemented by exclusive in-store Maker's Mark Cellar Aged tastings at the airport, conducted by specialist brand ambassadors.
In Sydney International Airport, the travel retail introduction of Maker's Mark Cellar Aged Bourbon will be supported by a high-profile pop-up activation, which will run from December through January 2024. This immersive engagement space will incorporate Taste and Scent experiences, interactive digital activities, exclusive travel themed GWPs, and customised gift wrap that is unique to the airport location.
Suntory's Brand Marketing Director Global Travel Retail Manuel Gonzalez commented, "We continue to drive our premiumisation strategy across our portfolio. The American whisky category is experiencing rapid growth within the ultra-premium price segment, and Maker's Mark will further support this. This new release is truly a milestone for Maker's Mark – a product set to become the pinnacle of the brand, while staying close to its roots. To make it even more special, we will be offering annual limited-edition batches, with very selective GTR distribution, to amplify its global reach. We are confident this new introduction from Maker's Mark will further raise the profile of our bourbon offer."
According to Gonzalez, today's international whisky consumers have high expectations whenever they travel. "We are committed to creating enticing products, supported by impactful advertising campaigns and airport activations, to create memorable experiences, enhance our brand storytelling – and further drive sales and trade-up."
To become Maker's Mark Cellar Aged, barrels of the distillery's classic distillate first spend approximately six years ageing in traditional bourbon warehouses, where they endure the Kentucky climate and its temperature swings season after season until they reach full maturity and can be called Maker's Mark. Barrels are then moved into the distillery's proprietary whisky cellar for an additional five to six years of ageing before being blended to taste and bottled. Built into the natural limestone shelf of the Kentucky hills, the cellar's consistently cool environment slows down the tannic impact that occurs during maturation, while allowing the bourbon to develop a deeper, darker flavour with hidden depths, but no bitterness.
This innovative and taste-led approach in pursuit of an older Maker's Mark expression continues the boundary-pushing mindset that has shaped the brand since the beginning. Founders Bill and Margie Samuels challenged category norms when they burned their 170-year-old family recipe, choosing to use red winter wheat instead of rye in their mashbill for a softer, smoother bourbon. This spirit of asking "what if?" was present in the introduction of Maker's Mark 46, which is crafted using a proprietary wood-stave finishing technique, and in Maker's Mark Private Selection, which became the industry's first custom barrel programme upon its launch in 2016.
Cellar Aged will be an annual, limited release available in specific markets around the world. The unique maturation approach of Cellar Aged will be consistent every year, but the specific blend of aged bourbon will vary based on which barrels are ready, by taste.
The inaugural release of Cellar Aged is bottled at cask strength (115.7 proof). The RRSP domestic price point of US$150 is said to reflect the quality and craftmanship of this aged limited edition liquid.