Pernod Ricard toasts successful Cannes with record award wins
Pernod Ricard Global Travel Retail (PRGTR) has underlined its success at this year's TFWA World Exhibition in Cannes.
"Initiating a new chapter for the business", PRGTR fully inaugurated new Chairman & CEO Laurent Pillet and showcased a line-up of NPDs while sharing important strategy updates. The team hosted close to 200 meetings with customers and partners from around the globe.
PRGTR also triumphed at three awards ceremonies during the exhibition, receiving a total of five trophies and two highly commended nods.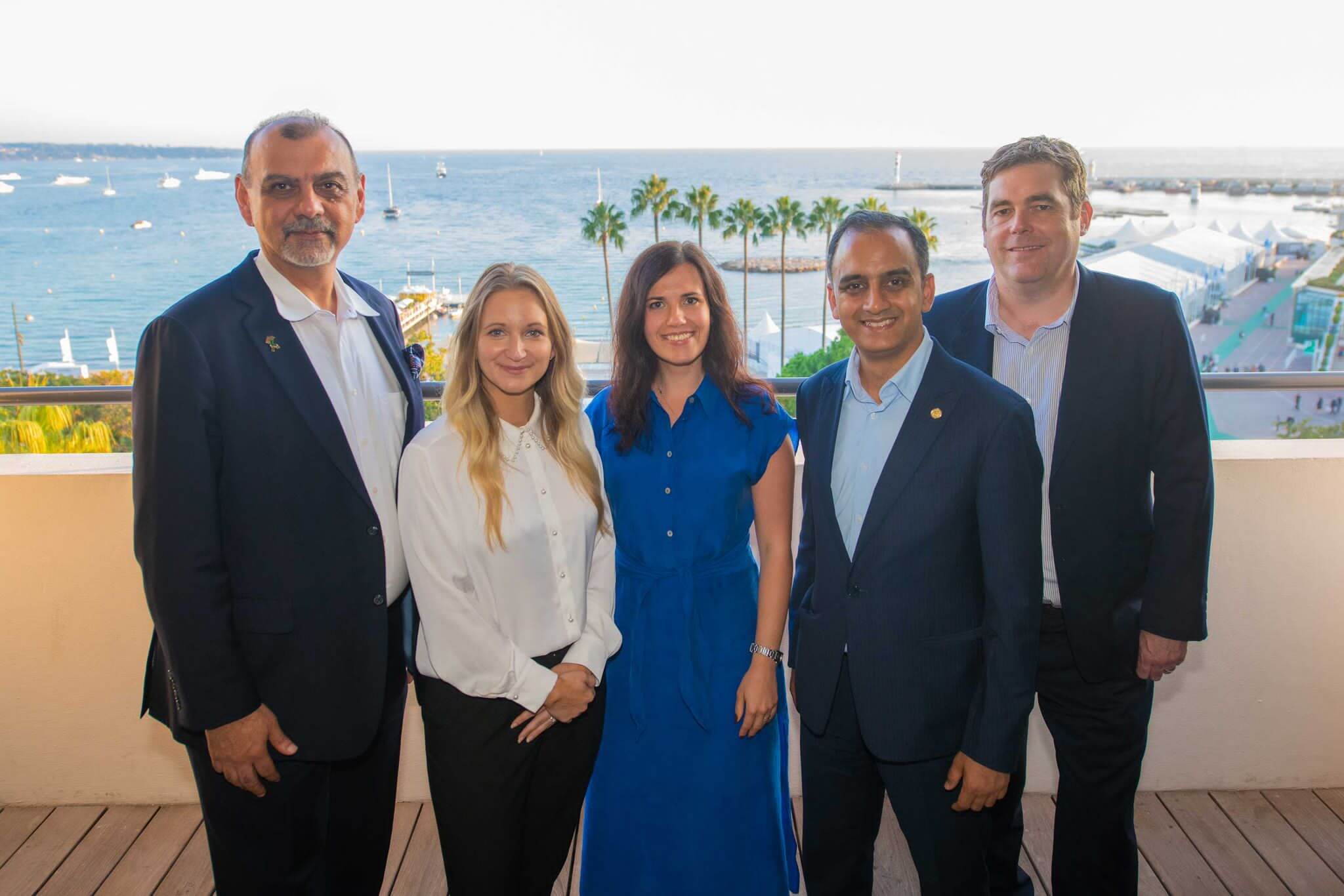 Travel Retail Awards
Winner - Best Spirits Product (over €40): PRGTR – Chivas Regal 18-Year-Old Grand Cru Margaux Wine Cask Finish.
Winner - Best Cruise and Supplier Promotion: PRGTR – Norwegian Cruise Line Private Island.
Highly Recommended - Best Retailer & Supplier Promotion 2023: PRGTR – Lotte Duty Free Changi Airport Pop-Up Boutiques.
Global Drinks Intelligence ESG Awards
Winner - Global Travel Retail Green Champion (Brand Owner): PRGTR.
Winner - Best Responsible Drinking/Alcohol Harm reduction Initiative for the Drink More Water campaign: Pernod Ricard.
DFNI/Frontier Awards
Highly Commended – Campaign of the Year: Jameson: Arrive Like a Local.
Additionally, Mohit Lal, PRGTR's outgoing Chairman & CEO, received 'The Lifetime Achievement' accolade at the Frontier Awards. A fitting tribute for Lal as he retires after 23 years with Pernod Ricard.
At his final TFWA Cannes, Lal joined GTR colleague Anuj Roy, Director of Strategy & Insights, Andreea Redfern (née Tarasescu), Research Director at Walnut Unlimited and Ian Whatley, Director of Digital Products & Experiences for Seymourpowell to host a thought-provoking panel discussion focused on 'How Behavioural Science Shapes Premium Retail Experiences'.
PRGTR said the discussion complemented the company's "unwavering commitment to understanding traveler behavior and harmonizing psychology with cutting-edge technology".
PRGTR was also delighted to share many convivial moments with customers and partners throughout the exhibition week, such as the 'Jameson Jamboree' Cocktail Hours from 5-6pm daily.
One of the notable highlights of the week included the annual customer party on Tuesday, October 3, which took on a luxurious floral motif this year, to celebrate the global launch of the exquisite new limited edition Royal Salute 21-Year-Old Richard Quinn Edition II.
Partnering for the second year with celebrated star of British fashion and long-standing brand collaborator, Richard Quinn, the new limited-edition bottle perfectly marries cutting-edge creativity in fashion and expert luxury Scotch whisky blending, making it a true collectable.
Finally, Pernod Ricard Global Travel Retail reaffirmed its commitments to circular-making by re-using the fully sustainable, zero-waste exhibition stand and Majestic Hotel suite, contributing to a strong double-digit reduction in carbon emissions, once again. More detailed information on PRGTR's carbon reduction will be shared in due course.