Eurotunnel launches call for tender to operate duty free business on its French Terminal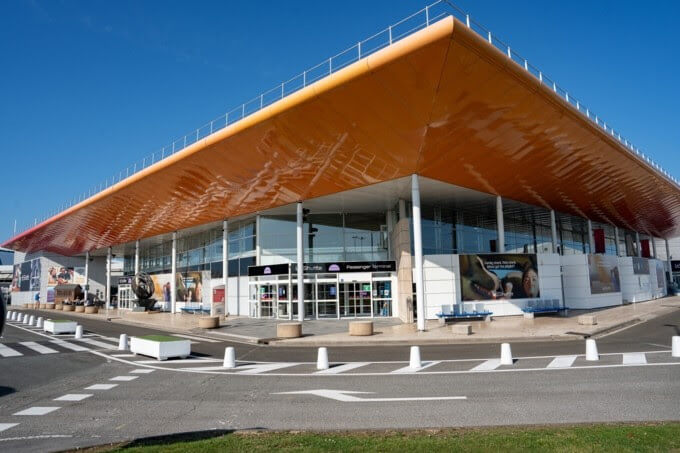 Eurotunnel, the concessionaire of the Channel Tunnel infrastructure until 2086, which operates LeShuttle Freight and Passenger services (cars and coaches) between Folkestone (UK) and Calais (France) has announced its intention to call for tenders for the operation of the duty free business at its French terminal in Coquelles (around 5 kilometers from the city centre of Calais).
The tender will cover around 800 square meters of duty free space within the Passenger Terminal building, as well as duty free space in the freight terminal serving the needs of HGV drivers. In 2022, LeShuttle carried more than 8 million passengers and traffic figures are increasing on a year-on-year comparison basis.
It will cover the duty free operation in the Charles Dickens building and a separate duty free outlet in the Freight terminal both at Coquelles and does not include the UK terminal at Folkestone.
The tender will be a competitive process starting with the issue of an RFQ by the end of September 2023. The RFP will be launched in October 2023 to all those qualifying at the RFQ stage. Eurotunnel expects a closing date for submission of proposals by the beginning of January 2024 for a start of operation in late April 2024.
"The reintroduction of duty-free services for passengers traveling to the UK has created a substantial opportunity to redesign engagement with passengers and drive sales growth," explained Deborah Merrens, Eurotunnel's Chief Commercial Officer. "It is a great opportunity to provide a whole new customer experience through our premises. We are very excited for the future of the business and are looking for a duty free operator to work with us to realize this opportunity."
For further information and to express your interest please get in touch with the team at LeShuttle: frdutyfreeselection@eurotunnel.com and if possible attend the presentation at the TFWA World Exhibition and Conference at Auditorium K, Palais des Festivals, Cannes on Tuesday, October 3 at 15:00 French time.