APTRA board welcomes Luke Maga at Loch Lomond Group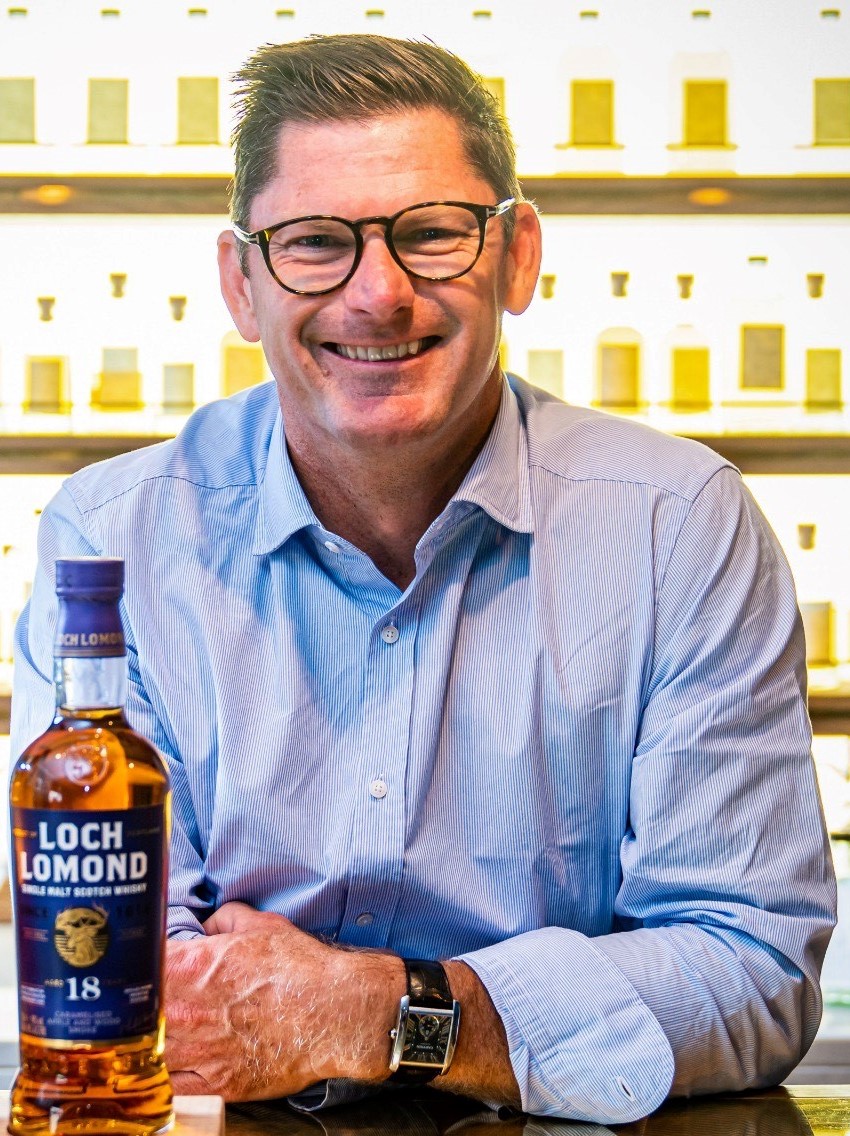 APTRA is pleased to announce the outcome of its recent board election to fill the vacancy created by the takeover of Distell by CVH, which decided not to continue the position.

In a tightly contested electronic poll, conducted between November 3 – 8, Loch Lomond Group (Loch Lomond) was selected by APTRA members and received the majority vote with 42% share.
Loch Lomond will be represented by Luke Maga, Managing Director GTR & Africa, Middle East & Indian subcontinent. The appointment will take effect immediately for the remainder of the current term until May 2025.
Sunil Tuli, President of APTRA and CEO King Power Group (Hong Kong) says, "We are delighted to welcome Loch Lomond Group to the APTRA board and of course the return of Luke. Luke's track record in travel retail is widely respected, he has been a passionate advocate of APTRA and the service we provide to our members, where he also led the APTRA Alcohol Working Group. With his deep experience of building brands and commercial success in new markets across Asia Pacific and beyond, he brings valuable insight to APTRA and our members. I would also like to thank the other nominees who ran for election."
Luke Maga, Managing Director GTR & Africa, Middle East & Indian subcontinent adds, "I'm thrilled to be returning to the APTRA board and to support the important work of the association. In my two previous terms, I saw first-hand the impact that being a board member brings in supporting APTRA's mission to deliver growth for the industry, to support and engage for the best interests of all businesses and categories across this dynamic region. My role at Loch Lomond Group includes domestic responsibility across the Indian sub-continent and this enables me to bring valuable local market insights, both commercially and from a regulatory perspective. I will also be able to play a facilitating role through my position on the Global Spirits Task Force to ensure APTRA receives appropriate share of voice and support from this group of industry executives."
The APTRA board election was open to all APTRA member companies during the week in November. Each company was eligible to cast one single vote for one of the four nominees via electionrunner.com, a secure online election platform designed to simplify the process of administering elections for organizations. From a compliance perspective, the process ensured voter anonymity with only the number of votes being visible to the APTRA executive team.
Prior to that, APTRA member organizations were invited to nominate themselves for the vacancy with a nominated representative from their executive team. See a list of the four nominees below:
Avolta – Pedro Castro
Enviropoint – Graeme Stewart
Estée Lauder – Karen Hausman
Loch Lomond – Luke Maga
Until the next scheduled election in May 2025, the APTRA board consists of:
King Power Group (Hong Kong) – Sunil Tuli (President)

Lindt –Susana Hueso (Treasurer)

Lacoste – Erin Lillis (Secretary)
Delhi Duty Free – Nuno Amaral

Auckland International Airport – Lucy Thomas
Australian Duty Free Association – Steve Timms
Chanel – Hervé Ducros
Changi Airport – Chandra Mahtani
Delhi Duty Free – Nuno Amaral
Loch Lomond Group – Luke Maga
JTI – Har Ying Pan
Pernod Ricard – Simon Van Moppes
TFWA -– Erik Juul-Mortensen