Travel Retail Consortium's 'TRC at Sea' raises £5000 for charity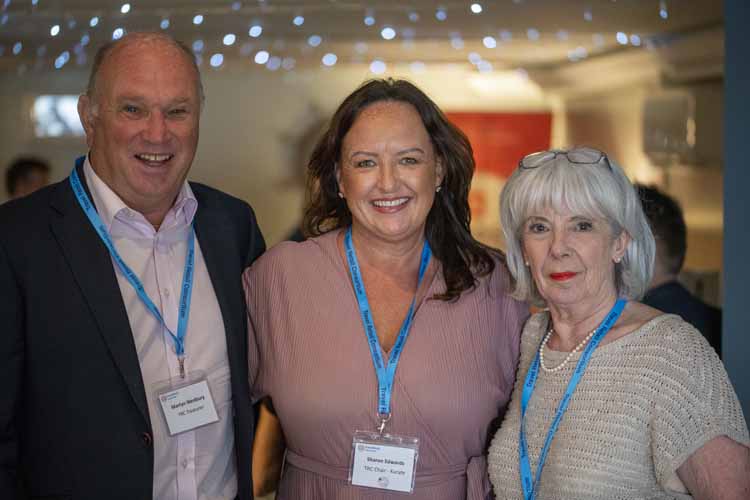 The Travel Retail Consortium hosted its first 'TRC at Sea' UK customer event last month in Christchurch, Dorset. The industry group raised over £5,000 (US$6,066) in support of its new charity: Family Holiday Charity.
The 'TRC At Sea' event on September 21 was the first TRC event post-pandemic. It marked a key milestone for the organization, which exists to hold bi-monthly meetings and further the interests and development of the UK travel retail industry through its members.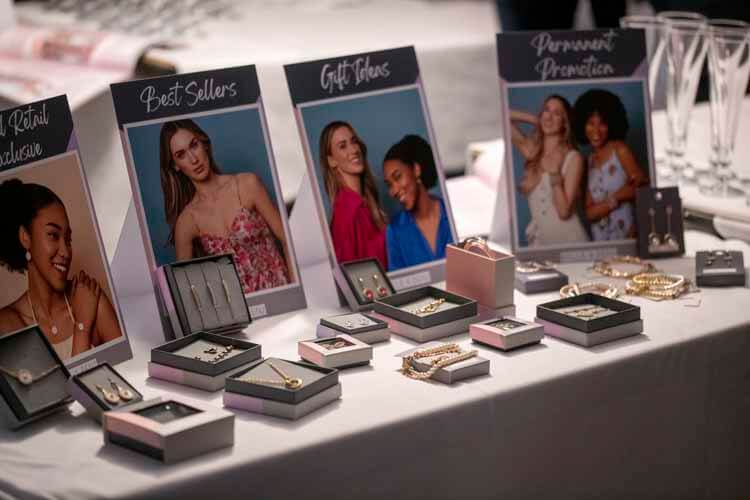 New Chair, Sharon Edwards said, "True to our heritage, TRC events are business events with a social side and this year's gathering was no exception. A big difference this time around, was not only the fact we were able to host a physical in-person event, but also that we focused on a specific part of travel retail - namely all sea-related areas, so cruise, ferry and ports distribution.
"And we were delighted with the attendance. We welcomed industry guests from major travel retailers including Dufry, Lagardère Travel Retail and Harding+ as well as the likes of Condor Ferries, P&O and supplier group B&S," she said.
This year's event was held during the day (13:00-17:00) with several brands showcasing their latest ranges, ideal for cruise and ferry channels. Category members taking part included: Accolade Wines, Aurora World, Coti Vision, Go Travel, Champagne Taittinger, Edinburgh Gin, Heineken, Imperial Brands, Kurate International, Remy Cointreau, Sekonda and Skross.
An evening gathering kicked off with a champagne reception courtesy of TRC member Champagne Taittinger.
Outgoing Chairman Martyn Westbury handed the baton over to new Chair, Sharon Edwards, who introduced Mags Rivett from TRC's new charity, Family Holiday Charity. Dinner was followed by a presentation by plastics expert, Alessandro Dulli of Polymateria, who provided details on how there is real potential for companies converting PET plastics to achieve zero plastic waste over the next few years.
New TRC charity: Family Holiday Charity
The Family Holiday Charity helps families that are going through difficult situations to get time away together – often for the first time ever – to build happy memories, confidence and hope for the future. TRC is aiming to raise £6,000 (US$7,280) for the charity.
Commenting on the event, Andy McNicholas, Deputy General Manager Lagardère Travel Retail UK and Ireland said, "I was pleased to put some faces to names and meet colleagues I had not seen for many years. The brands on display were exciting, and the event allowed me a hands-on experience with the items on show, and to ask any questions face to face to gain knowledge. I enjoyed the fact that we all contributed to the Family Holiday Charity. I was also enlightened by the talk on the proposed manufacturing changes to convert PET bottles to enable them to biodegrade in a fraction of the time currently, to help the planet. All in all it was a great event."
Roos Boomsma-Plaat, Senior Sales Manager from B&S added, "It was nice to see how all brand owners enthusiastically showcased their products. As an official distributor of these prestigious brands, I found the presentations to be a valuable opportunity to gain insights into the industry's latest trends, product offerings and strategies.
"The 'TRC at Sea' event provided an ideal platform for connecting with both suppliers and customers. Throughout the event, there were numerous opportunities to exchange ideas and insight."