APTRA announces changes to its board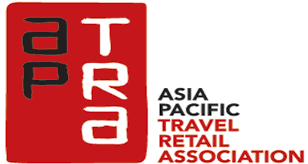 The Asia Pacific Travel Retail Association (APTRA) has announced two changes its board.
Following the recent retirement of Teo Chew Hoon from Changi Airport Group (CAG), Chandra Mahtani, SVP for Airside Concessions' T5 Commercial Planning, will represent CAG on the board from November 1, 2023, for the current term of office until May 2025.
Sunil Tuli, President of APTRA and Chief Executive King Power (Hong Kong), comments, "On behalf of everyone at APTRA, I would like to thank Chew Hoon for her long-standing commitment and valued support and insights to APTRA and we wish her every happiness in her retirement. We look forward to welcoming Chandra."
Another vacancy has arisen following the recent takeover of Distell by CVH Spirits, which no longer wish to continue the board position held by, and inherited from, Distell. As a result, Luke Maga, formerly of Distell, had to stand down.
Applications are invited from any APTRA member organizations interested in joining the APTRA board, with a nominated representative from their executive team becoming one of the 12 APTRA board members for the remainder of the current term, from November 2023 until May 2025.
Nominations are now open until 2 November 2023 (23:59 Singapore time) and should be sent by email to Anne Kavanagh, Executive Director of APTRA: anne.kavanagh@aptra.asia and copied to the APTRA Secretariat: admin@aptra.asia.
Each member organization may hold a maximum of one seat on the board, if elected to the position by APTRA members. The seat is held by the member organization and not the individual. If an individual leaves that organization, a new representative may be selected by the member without an election taking place. There is no restriction on the number of board members by category.
The current board comprises:
ARI/Delhi Duty Free - Nuno Amaral
Auckland International Airport - Lucy Thomas
Australian Duty Free Association/Lotte - Steve Timms
Chanel - Hervé Ducros
Changi Airport - Chandra Mahani (from 1 November 2023)
Lacoste - Erin Lillis - Secretary
Lindt - Susana Hueso - Treasurer
JTI - Har Ying Pan
King Power Group (Hong Kong) - Sunil Tuli - President
Pernod Ricard - Simon Van Moppes
TFWA - Erik Juul-Mortensen
Nomination details required include name of nominee, company and position held and business category. It is essential to include a personal statement to support the application regarding how applicants will add value to APTRA.
Once the deadline for applications is complete, details of nominees will be shared with all APTRA members for each company to make one selection via a unique ID/link to an online voting process that will be open between November 3 and November 8, 2023. Further details will be shared along with the list of nominees on 3 November. The election result will be announced on 9 November 2023. In the event of a tie, members will be asked to vote again.
"We have a fantastic team of organizations and their representatives on the APTRA board who give freely of their time and advice," Sunil adds. "On behalf of everyone at APTRA I'd like to thank Distell and Luke Maga for their sterling contribution to the team in recent years. I encourage all APTRA members to consider applying for this vacancy and to play a lead role in our work supporting the industry in Asia Pacific as it continues its recovery."