Changi Airport celebrates Changi App launch with lucky draw and chance to win business class flights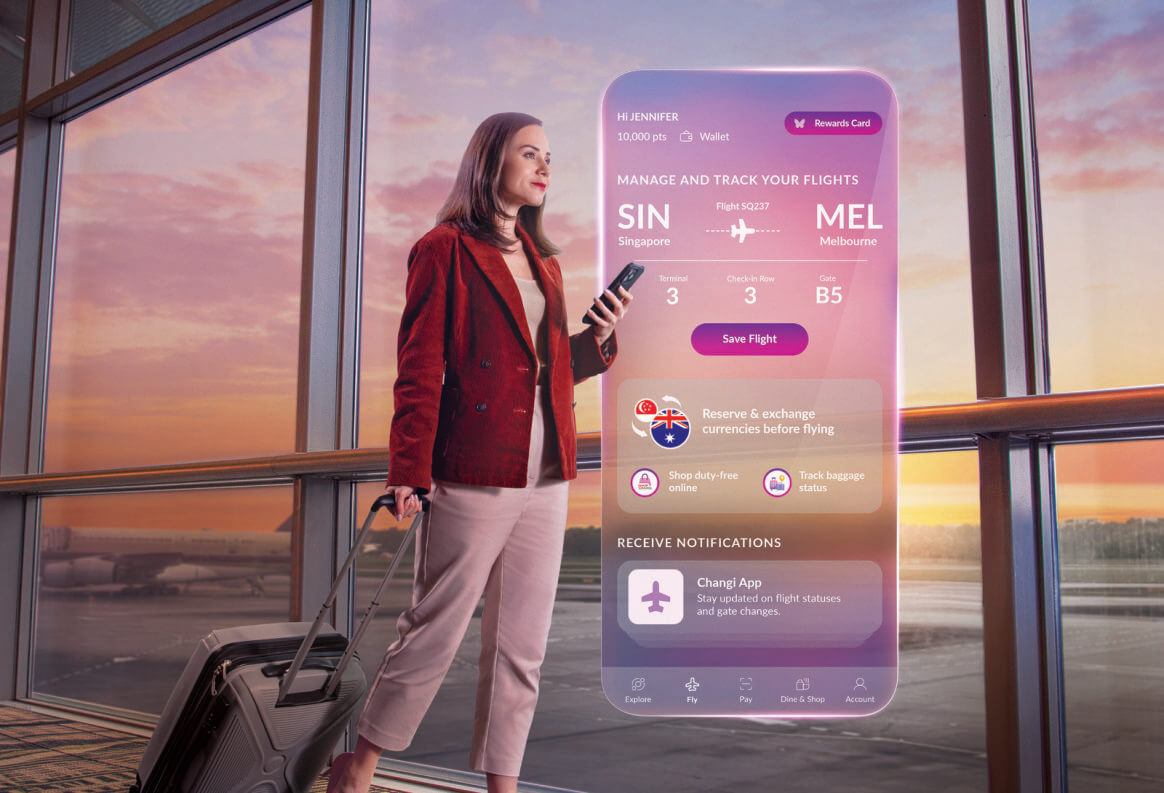 Changi Airport Group (CAG) has unveiled a new mobile experience with a revamp of the official airport mobile application Changi App.
Enhanced with a full suite of new and upgraded features built with the traveler in mind, Changi App, formerly called iChangi, now takes the promise of seamless and fuss-free travel to the next level with more useful and personalized services.
New features include customized travel information when passengers save their flight itineraries. They enjoy a tailored end-to-end service for a seamless and stress-free Changi Airport journey, complete with recommendations for relevant services and facilities, travel checklist, advisories, and helpful push notifications regarding boarding gate and baggage status.
Reservations at participating restaurants at Changi's terminals and Jewel Changi Airport (Jewel) can now also be made via the app.
Overseas payment is available as well via the in-app Changi Pay wallet, now accepted across China. Traveling or not, visitors can also pre-book tickets to a wide range of airport events and attractions, as well as redeem perks and privileges with Changi Rewards loyalty points earned from spending made across the terminals and in Jewel.
Damon Wong, Senior Vice President of Airport Operations Planning at CAG, said, "What truly excites us goes beyond the new features and design upgrades. The new Changi App encompasses enhanced technology and in-house capabilities which give us the ability to offer our users innovative and revolutionary phy-gital experiences in this fast-evolving travel and retail landscape."
In conjunction with Changi App's launch, and to introduce travelers to the app's most useful travel planning and flight tracking feature, CAG will be giving out four business class flights tickets (worth up to S$80,000, US$58,400) to one lucky participant every month.
Travelers whose flight itineraries begin on November 11 can start saving their flights on Changi App now and validate their participation before departure. This will entitle them to participate in "The Great Changi Appscapade" lucky draw. On top of the monthly destination draw boasting four business class tickets to exciting destinations like New York, Fiji, Maldives, among others, there will also be a myriad of attractive instant prizes such as retail vouchers, as well as travel and attractions tickets, to be won throughout the year.