Coty Travel Retail Asia Pacific launches Kylie Cosmetics at Mumbai International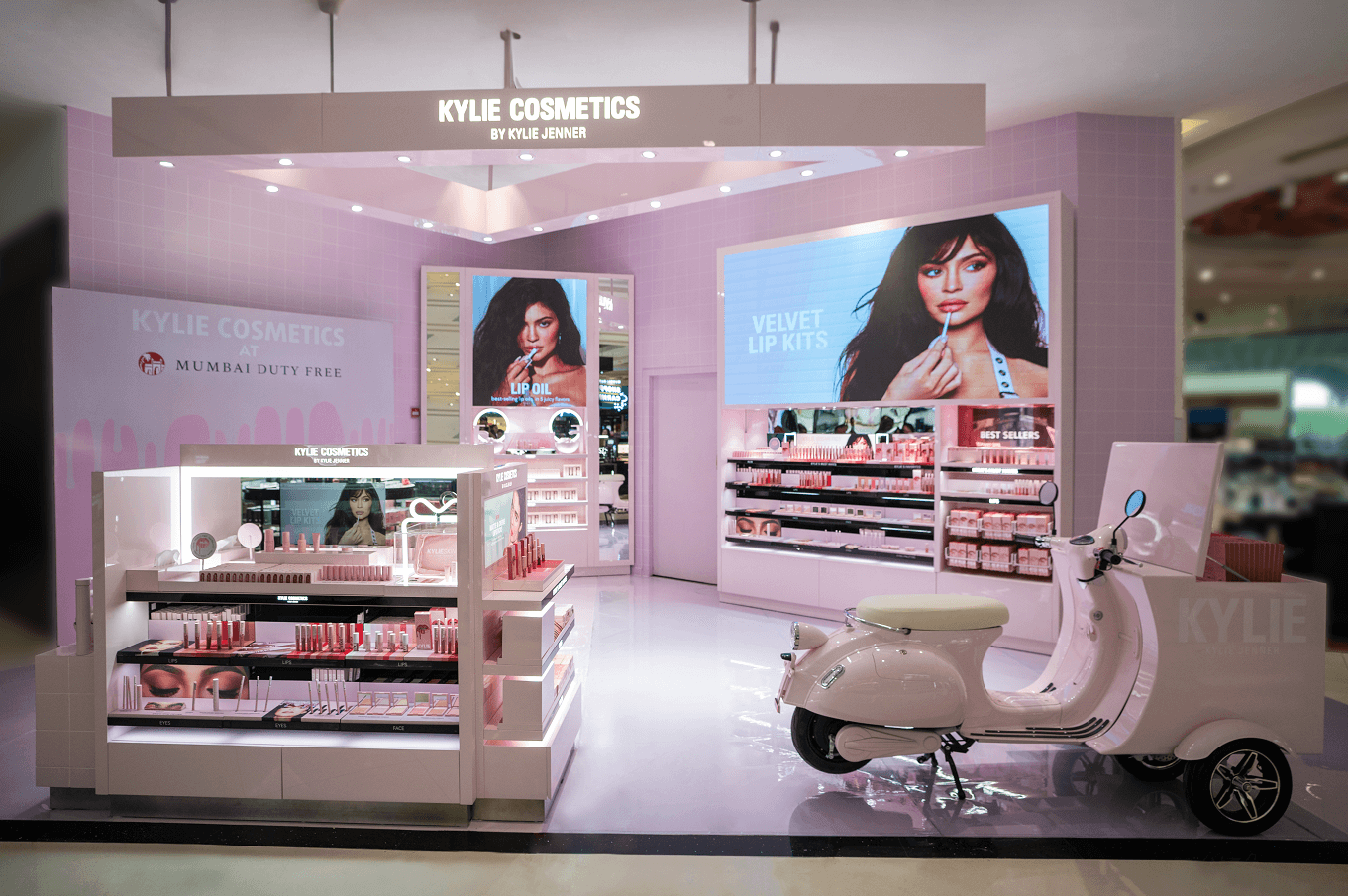 Coty Travel Retail Asia Pacific has unveiled Kylie Cosmetics and Kylie Skin by Kylie Jenner in Chhatrapati Shivaji Maharaj International Airport.
Kylie Cosmetics and Kylie Skin are said to embody Kylie Jenner's vision to inspire, educate and equip an entire generation with a self-care mantra and skincare range that will fit seamlessly into their daily lives. The brand delivers simple and fun beauty routines that are carefully crafted with clean and vegan ingredients.
Guilhem Souche, Coty's Global Travel Retail Senior Vice President, said, "We are excited to bring Kylie Cosmetics and Kylie Skin into the Mumbai International Airport and increase its accessibility to travellers all around the world as the brand continues to expand rapidly in the travel retail space."
Nandhini Srinivasan, General Manager of Beauty at Mumbai Duty Free, also commented on the exclusive partnership. "We are delighted to bring the dynamic world of Kylie Cosmetics to our discerning customers. The introduction of Kylie Cosmetics marks an exciting chapter in our commitment to providing extraordinary shopping experiences and our vision to collaborate with globally established brands."
The activation is located close to the entrance of Mumbai Duty Free, with travelers are greeted by a clean blush pink to exemplify all elements of the brand. The store offers the full range of Kylie Cosmetics makeup from eyes to lips, including travel-friendly kits. Featured products include the iconic Matte Lip Kit, High Gloss, Pressed Blush Powder, Kylash Volume Mascara, and Skincare Discovery Set, all presented in a simple and clean packaging design. Onsite beauty specialists are available to provide a personalized Kylie flash makeover, makeup consultations and product recommendations at the makeup gondola. An Instagrammable pink Vespa adds a touch of whimsy and charm as the perfect photo op. With the Kylie Cosmetics logo on full length mirrors, visitors will be able to start or end their travel journey with a full experience.