Hamad International Airport rated world's second-best airport by Skytrax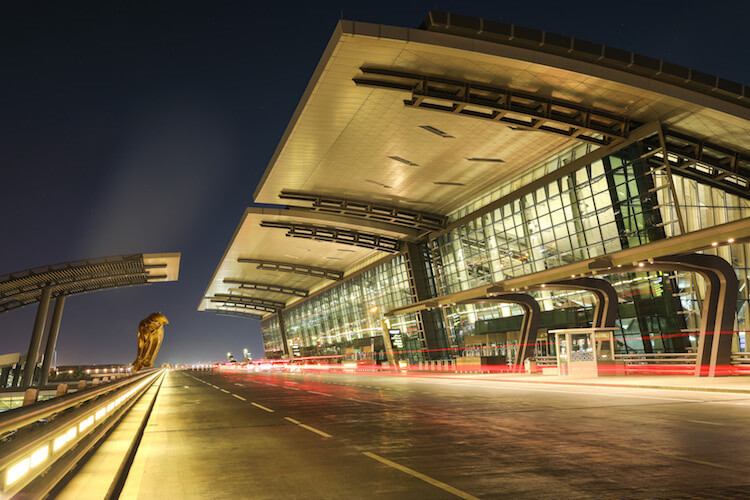 Qatar's Hamad International Airport has been ranked as the second-best airport in the world, along with winning titles for 'World's Best Airport Shopping' and 'Best Airport in the Middle East' for the ninth time in a row, at the 2023 Skytrax World Airport Awards held in Amsterdam.
Engr. Badr Mohammed Al-Meer, Chief Operating Officer at Hamad International Airport, said in a press release, "We are pleased to receive these accolades by the prestigious Skytrax World Airport Awards and to be voted as one of the world's leading airports. This is a positive reflection to our robust airport operations and team's dedication. Besides, it is an endorsement to our investment in ensuring our passengers enjoy an exceptional travel experience and in providing our partners with the best facility and service. We stay committed to our growth plans and maintaining high standards in the airport industry."

Edward Plaisted, CEO of Skytrax added, "We congratulate Hamad International Airport for their success in winning these important customer awards for 2023. The past few years have been extremely challenging for airports worldwide, and as we move on from the COVID-19 pandemic, it is pleasing to see passenger numbers returning to normal, and for Hamad International Airport to be recognized as a leading airport by their customers."
Operating since 2000, the Skytrax World Airport Awards are based on the World Airport Survey questionnaires completed by over 60 nationalities of airport customers during the survey period. The survey and awards are independent of any airport control or input.
"Since its opening in 2014, Hamad International Airport has rapidly become one of the most prominent airports in the world, offering a wide range of services and facilities to its passengers and welcoming them to an extraordinary destination. The airport has recently undergone a major expansion, which has seen the addition of a brand-new, state-of-the-art indoor tropical garden known as the ORCHARD along with new lounges, and exclusive retail outlets.
"With over 180 retail and dining options curated for all travelers under one roof, Hamad International Airport features many industry firsts and exclusive shops – including a Fendi Boutique with the first Fendi Café in an airport, a Ralph's Coffee Shop, an Oreo Café as well as a Harrods Tea Room," notes the release.