Queen Alia Airport July passengers up 53% year-on-year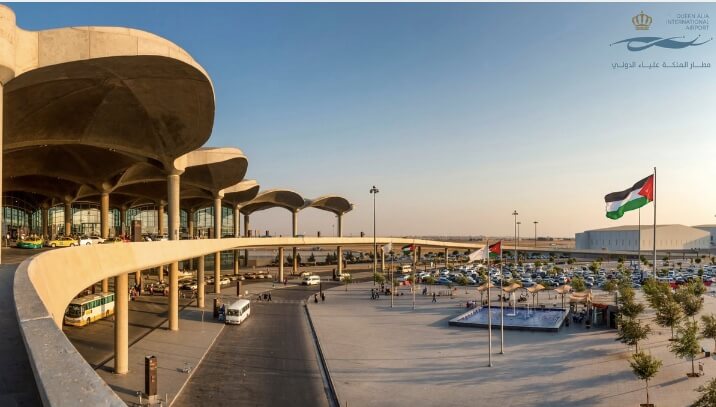 Queen Alia International Airport (QAIA) in Amman received 4,196,804 passengers between January and July 2022, marking a 126.2% surge and 17.9% drop against 2021 and pre-Covid 2019 figures, respectively.
Jordan's hub airport recorded 38,904 aircraft movements, representing an 89.1% jump and 15.3% decrease compared with 2021 and 2019 figures, respectively.
During July, QAIA welcomed 948,337 passengers, showing 52.6% growth and 1.2% regression against 2021 and 2019 figures, respectively.
QAIA witnessed 7,357 aircraft movements, up 37.3% and down 7.2%, compared to 2021 and 2019 figures, respectively.
Nicolas Claude, CEO of the airport's operator Airport International Group, says, "The Eid al Adha holiday and Hajj season, paired with the increased appetite for travel during the summer break, have triggered July's positive traffic figures. Enhancing the accessibility and tax competitiveness of QAIA compared with regional airports will be key to achieving similar results in the coming months, thereby confirming our airport's positive contributions towards local tourism and the national economy."
Since 2007, QAIA has ranked first place for four years in the Airport Service Quality Survey's Best Airport by Size and Region: Middle East category for airports serving 5 to 15 million passengers and was among the top two in the Best Airport by Region: Middle East category for four consecutive years.
In 2022, QAIA became the first airport in the Middle East and the second in Asia Pacific to reach Level 4+ Transition of the Airport Carbon Accreditation Program.
According to a study commissioned by Airport International Group and conducted by International Air Transport Association (IATA) Consulting, in 2019, QAIA supported 238,000 jobs and JOD 2.5 billion/US$3.5 billion (8.9%) in GDP.
By 2032, these figures are expected to increase to 278,000 jobs and JOD 3.9 billion/US$5.5 billion in GDP.