Highland Park celebrates anniversary of whisky craft with short film "Orkney Stories"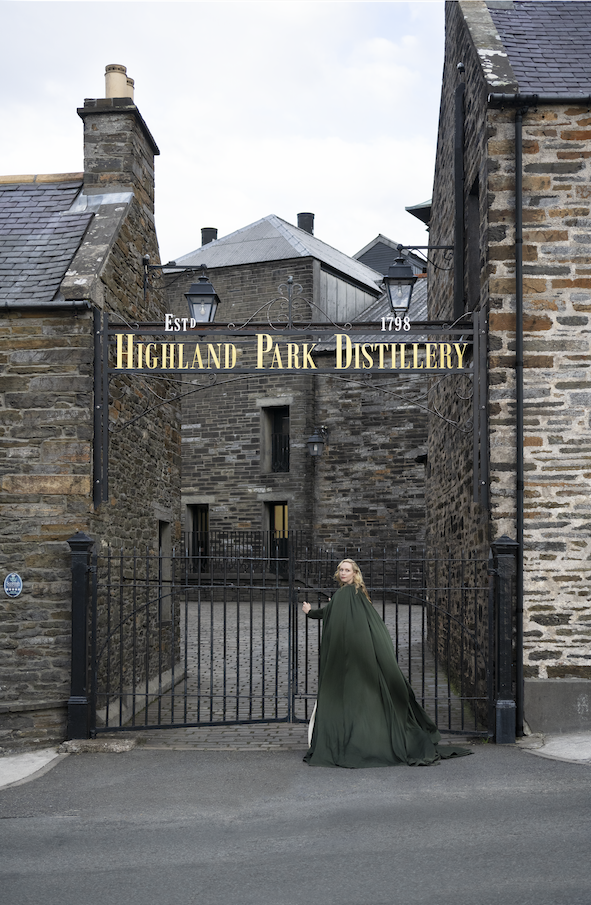 Orkney-based whisky distillery, Highland Park, has announced its collaboration with acclaimed British actor Gwendoline Christie, creating the short film Orkney Stories.
To mark nearly a quarter of a millennia of whisky-making, Highland Park invited Christie to explore the extraordinary nature of the islands and the brand's legacy in its island home.
Christie is renowned for challenging norms through her work as an actor and model, a synergy shared with award-winning single malt Highland Park, an outlier in the whisky world due to its location and distinctive flavor.
In Orkney Stories, Christie learns about the heritage that has shaped Highland Park into the whisky it is today. She discovers Hobbister Moor; hills of breathtaking heather moorland, that infuse the peat below with an intensely floral character. This unique peat gives Highland Park its signature sweet and subtle smoky character which challenges the traditional flavors of Highland-based distilleries, as well as standing out from the heavily peated scotch category.
Christie embraces some of the historical iconic landmarks of the islands, as well as being taken behind the scenes at the 225-year-old Highland Park distillery, discovering what makes the whisky so distinctive, including the distillery's traditional floor maltings, one of only a handful left in Scotland.
Christie, commented, "Orkney has a stunning landscape, which I've been able to explore first hand to see how the environment and communities influence the heritage, flavor and spirit of Highland Park Whisky. I have always drawn inspiration from my surroundings, and I loved delving into how Highland Park too, is deeply shaped by the setting of its Orkney home."
Paul Condron, Global Brand Director, Highland Park, said, "We invited Gwendoline Christie to experience the magic of our Orkney Island home to celebrate our 225th anniversary year. Through the eyes of Gwendoline, we show our special relationship with the islands and what makes our whisky so distinctive. Inspired by her spirit of creativity and drive to challenge norms; Gwendoline Christie felt like the perfect person to shape and share our story."
The film can be viewed here.