Loch Lomond Group enters Champagne PIAFF into TR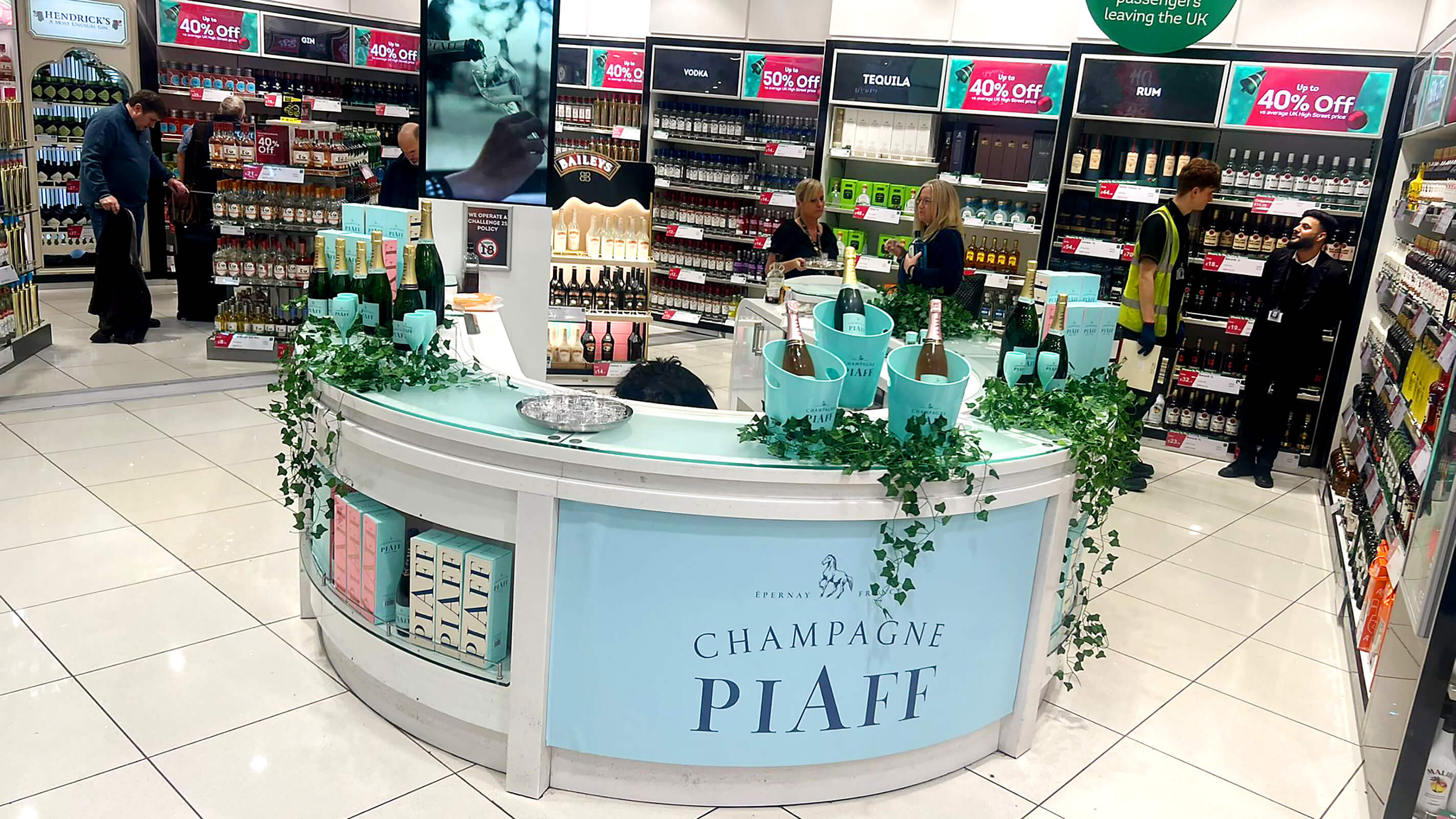 Loch Lomond Group has partnered with Avolta to introduce Champagne PIAFF into the travel retail channel. The brand's distinctively vibrant and modern personality will be brought to life at Avolta locations across the UK from October onwards, culminating in a large-scale "contentainment" activation at London Heathrow Terminal 5.
The first new Champagne house to emerge in 50 years, Champagne PIAFF is positioned at the intersection of a centuries-old, tradition-rich category and a new generation of consumers with evolving expectations of luxury and less rigid approaches to consumption.
Produced in the heart of Épernay, it is elegant, yet playful and with the skill and expertise passed down through five generations, Head Wine Maker Maxime Mansard brings a refreshing style.
With the name PIAFF originating from a dressage move, it's no wonder the brand is at the forefront of some of the world's most exciting and dynamic equestrian events, including sponsorship of the Longines Global Champions Tour.
The Loch Lomond Group acquired Champagne PIAFF in 2021, and with the travel retail industry bouncing back to pre-2019 levels, its launch into the channel as the Champagne category is set for significant growth. In October, the first of several activations in Champagne PIAFF's Avolta roadshow took place at London Stansted Airport, featuring a tasting bar and promotional offers. The next stop in the roadshow will be London Gatwick North Terminal, before a high-profile promotion opens for the duration of December at London Heathrow T5.
Luke Maga, Managing Director, Global Travel Retail at Loch Lomond Group, said, "As the second largest global export market for Champagne globally, the UK is a key location in Champagne PIAFF's growth plans. We're therefore delighted to have such a strong partnership with Avolta and a programme of shopper engagement across their UK locations which is set to provide a powerful launchpad in travel retail for this truly distinctive brand."
Laura Head, Business Development Director at Champagne PIAFF, added, "With our highly anticipated launch into global travel retail, we can't think of a better way to showcase the brand. Our ethos is to 'Make Life Pop' and we've been working closely with Avolta to bring this to life in eye-catching activations around the UK. Champagne PIAFF is making great strides and has some amazing associations, and our new partnership with Avolta is really helping to cement our position in the category."
The Champagne PIAFF range features three Cuvées – Brut NV, Brut Rosé NV and the Blanc de Blancs. All three cuvees are medal winners with the Rosé also making it into the Wine Merchants Top 100 wines this year.