Bottega launches Green Gin the Wild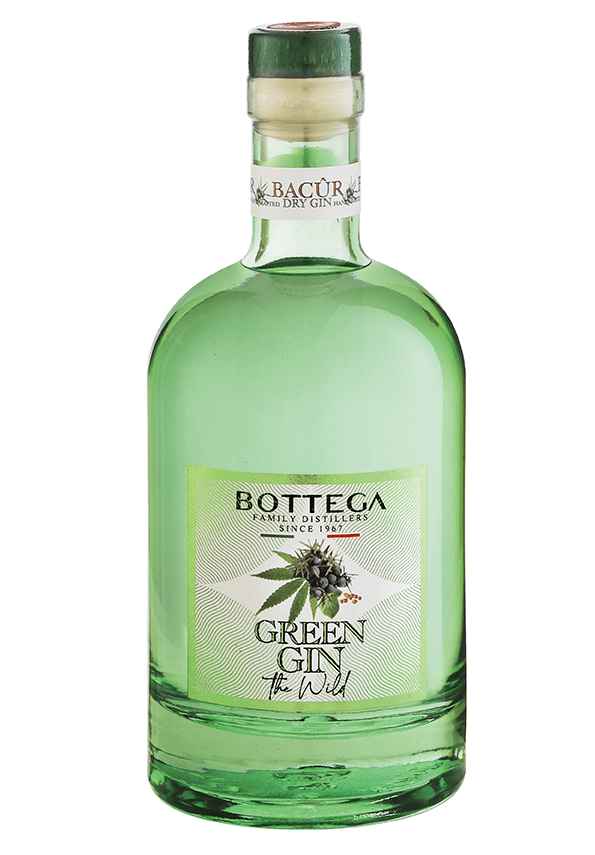 Bottega has extended its spirits line-up, with the new Green Gin The Wild, which is characterized by predominantly herbaceous notes, joining its popular Gin Bacur.
The distilled dry gin, with an alcohol content of 40%, offers a complex bouquet, the result of the use of many botanicals including juniper, lemon and mandarin, hemp sativa seeds, wild fennel and basil.
According to Bottega, the gin is produced using water from the Alps. The botanicals are left to macerate separately in a hydro-alcoholic solution; a double distillation is then carried out, which cleanses the liquid of any unwanted colors and leads to the new gin's "unmistakable character".
The nose is intense, with strong notes of sweet citrus and herbaceous nuances including myrtle berries, wild fennel and spring flowers. The palate is dry and harmonious, with vegetal notes of wild herbs.
The gin is presented in a transparent green glass bottle with a clear label highlighting the botanicals.
Bottega's serving suggestion is Wild Negroni, a reinterpretation of the new cocktail, specially created for the new distillate. Ingredients include 40 ml Gin Green The Wild, 30 ml Amaro alle Erbe Alpine Bottega, 20 ml Vermouth Rosso Bottega, ice cubes. To prepare, pour the gin, amaro and vermouth into a shallow tumbler, previously chilled, add ice cubes and stir. Before serving, garnish with a sprig of thyme.