Campari Group hails success of Aperol 'Travel Journey' campaign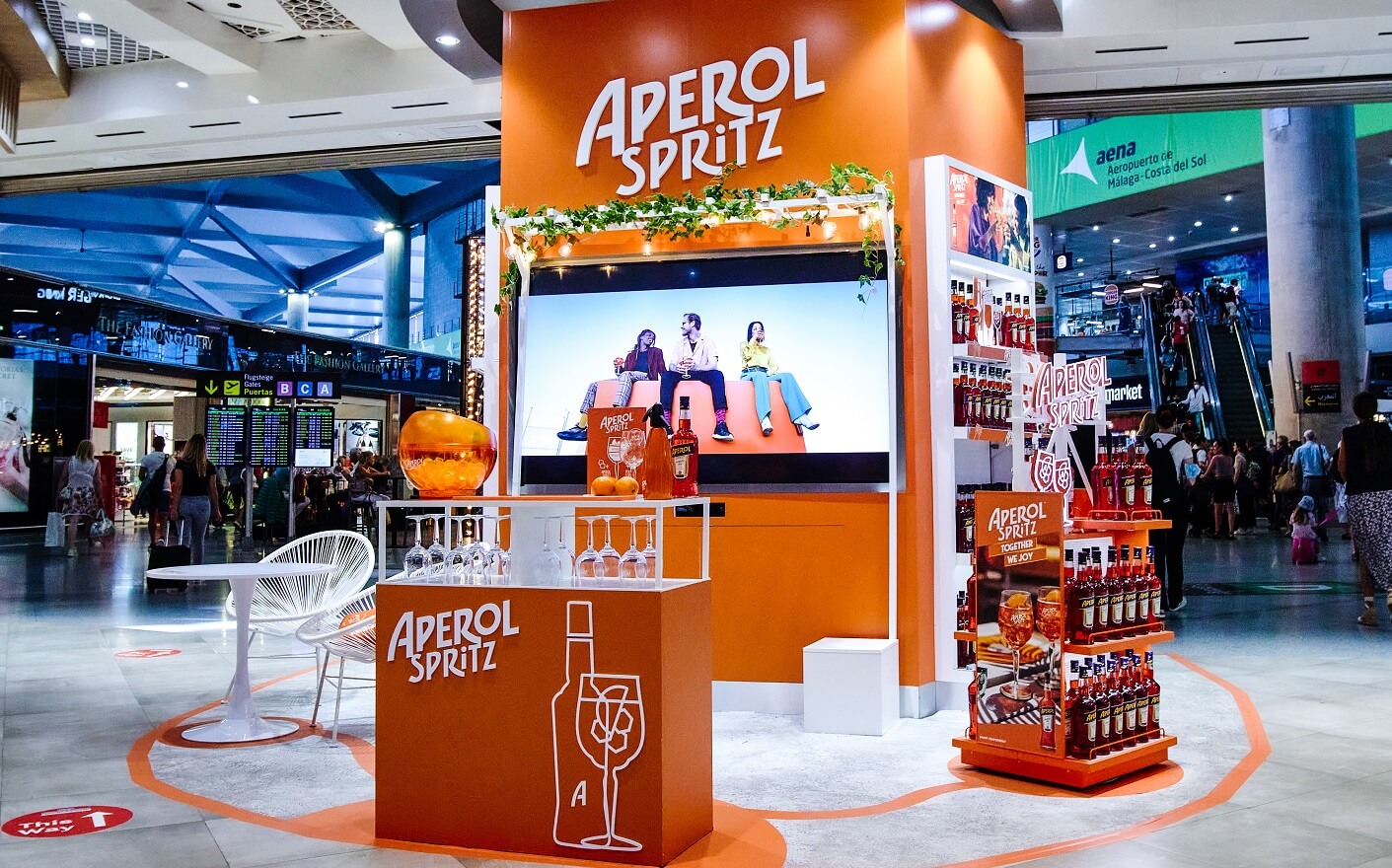 Campari Group Global Strategic Travel Retail (GSTR) has cemented its reputation for travel retail excellence by claiming two major awards for its ground-breaking Aperol Travel Journey Omnichannel Campaign.
The innovative omnichannel campaign championing Aperol and its iconic serve, the Aperol Spritz, won 'Campaign of the Year' at the DFNI Frontier Awards in Cannes earlier this month. The campaign was also crowned 'Supreme Champion Campaign' at the Drinks International Travel Retail Awards.
Biancamaria Sansone, GSTR Marketing and CCM Director - Campari Group, said, "We are very proud that our 'Aperol: Targeting the European Leisure Travelers' summer campaign has been recognized by these two prestigious award competitions, but this is only the start of the journey we have planned for Aperol in years to come."
Now in its second year, the omnichannel activation program targeted leisure travelers onboard easyJet and in-store at key European airport locations, spanning the four-month summer peak season from June-September in 2022 and in 2023. 27 popular European holiday airports were featured, including international Manchester, Frankfurt, Amsterdam, Paris CDG, Barcelona, Milan Malpensa, Rome Fiumicino and Venice.
Travelers were targeted with creative and location-based content at all four key touchpoints of their holiday journey: pre-booking/pre-flight; at the airport; onboard; and at their final destinations.
Pre-flight engagement began with bespoke digital content on social media platforms and dedicated content on easyJet's traveller website. Travelers were encouraged to reserve their bottle of Aperol or the Aperol Spritz Perfect Kit online and collect it using the airports' click-and-collect services.
At the airport, passengers were able to interact with premium branded Aperol consumer engagement activities such as selfie booths and a digital holiday kit to access exclusive suggestions for their travels. In-store brand ambassadors ensured the perfect serve of Aperol Spritz, with over 15,000 samples tasted during each summer campaign and sales of Aperol increasing double-digit versus pre-pandemic.
Onboard selected EasyJet flights, Aperol Spritz ready to serve was offered on the airline's offline and online menus.
At Venice Airport, an impactful takeover offered the Aperol Orange wave to every passenger flying inbound and outbound from the city. The activation featured major digital and media investment in both departures and arrivals areas, exclusive consumer engagement through the Aperol Holiday Digital Kit and the chance to purchase an Aperol Spritz Perfect Kit.