Blue Caterpillar announces exclusive distribution agreement with Secoton Wine Group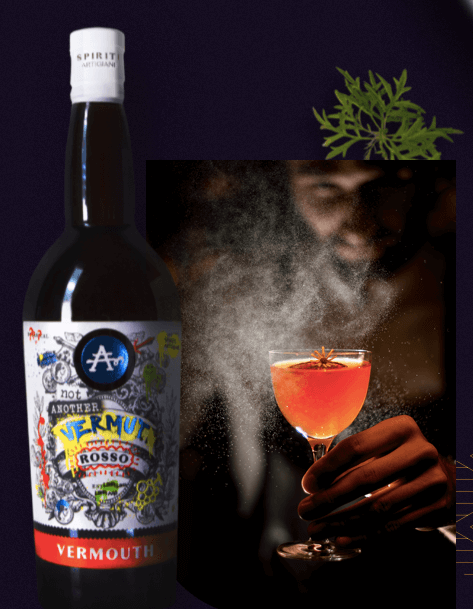 Blue Caterpillar, a leading international distributor of fine spirits and beverages, has announced an exclusive distribution agreement with Secoton Wine Group, the proprietors of Spiriti Artigiani, an Italian craft spirits company and producer of N.A.V. Vermouth.
This strategic alliance fortifies Blue Caterpillar's market presence across Latin America, the Caribbean, and the Global Travel Retail (GTR) sector, ushering in a new era of heightened accessibility and appreciation for Italian spirits.
Recent trends in the beverage industry indicate a renaissance in Vermouth and Amaro, propelled by a surging demand in cocktails across the globe. As cocktail enthusiasts increasingly seek diverse and unique experiences, Vermouth and Amaro have emerged as essential ingredients in the art of mixology. The International Wine & Spirit Competition (IWSC) has noted a substantial rise in their market share, showcasing the exponential growth and influence of cocktail culture in the contemporary world.
The rise of cocktail culture has redefined social experiences, transforming ordinary gatherings into extraordinary occasions. Consumers now yearn for the perfect blend of flavors, aromas, and textures, seeking out premium spirits like those offered by Spiriti Artigiani to elevate their mixology endeavors. Blue Caterpillar is adeptly positioned to meet this growing demand by delivering exceptional choices and fostering a culture of experimentation and innovation within the world of cocktails.
"We are thrilled to bring the exceptional offerings of Spiriti Artigiani to our esteemed customers across Latin America, the Caribbean, and the Global Travel Retail market," said Christoph Henkel, COO of Blue Caterpillar. "This exclusive distribution agreement amplifies our dedication to curate an exquisite portfolio of premium spirits, ensuring our clientele can indulge in the timeless elegance and distinct flavors of Italian Vermouth, expertly crafted by Spiriti Artigiani"
"We are extremely enthusiastic about the partnership with Blue Caterpillar and the opportunities that we will be able to seize together in these new channels" said Luca D'Andrea, CEO of Secoton Wine Group. "This strategic agreement will give the opportunity to our Craft Spirits division, Spiriti Artigiani, starting from our multi-awarded N.A.V Vermouth, to greatly expand visibility in many new markets and reach many new consumers worldwide."
With this new collaboration, Blue Caterpillar solidifies its commitment to expanding its reach, providing unparalleled access to the finest beverages from around the world. This strategic partnership signifies a promising chapter in the company's growth trajectory, where Blue Caterpillar remains resolute in its pursuit of enriching the spirits landscape.