Brown-Forman introduces Jack Daniel's GTR exclusive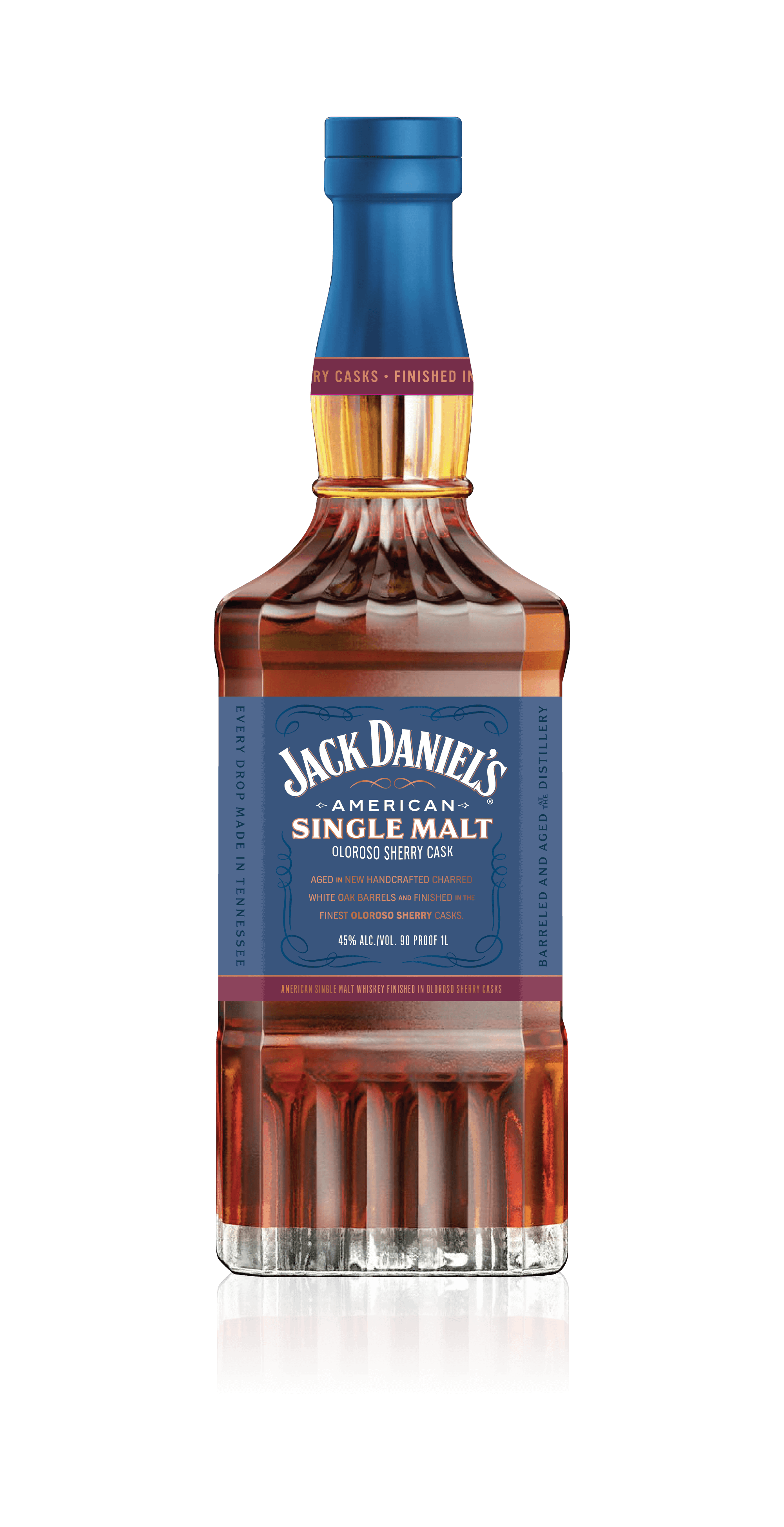 Brown-Forman has introduced the latest member of the Jack Daniel's family, Jack Daniel's American Single Malt, a travel retail exclusive. The first of its kind, this charcoal mellowed American Single Malt is aged in hand-crafted charred oak barrels and finished in the finest Oloroso Sherry Casks. This whiskey is a new take on a timeless classic – the single malt, carefully crafted at the Jack Daniel Distillery in Lynchburg, Tennessee.
Jack Daniel's American Single Malt begins with 100% malted barley that is ground, fermented and distilled at the Jack Daniel Distillery. The whiskey passes through Jack Daniel's traditional charcoal mellowing process and is then matured in new, charred American white oak barrels for at least four years. It is then finished for an additional two years in the finest quality Spanish Oloroso sherry casks from the Antonio Paez Lobato Cooperage before bottling at cask proof.
"The category disruptive launch of Jack Daniel's American Single Malt, exclusively in global travel retail, signals a new dawn for Jack Daniel's in the world of spirits innovation. We know that our consumers are trading up and looking to expand their whiskey journey whilst traveling, and as such, we are launching a new, ultra-premium expression of our whiskey for them to discover. Jack Daniel's American Single Malt offers the desired exploration, delivering a richer sipping experience for more elevated moments," says Stephane Morizet, Marketing Director GTR at Brown-Forman.
Jack Daniel's American Single Malt Whiskey has an aroma of soft oak, fruit and cocoa. Flavors of caramel and vanilla are complemented by notes of chocolate covered nuts and berries, with a subtle sherry finish.
At 90 proof, this TR exclusive will be available on shelves in key international airport locations from June 2020 and listed at $100 USD.