Victorinox highlights multi-category product line-up in extensive OOH campaign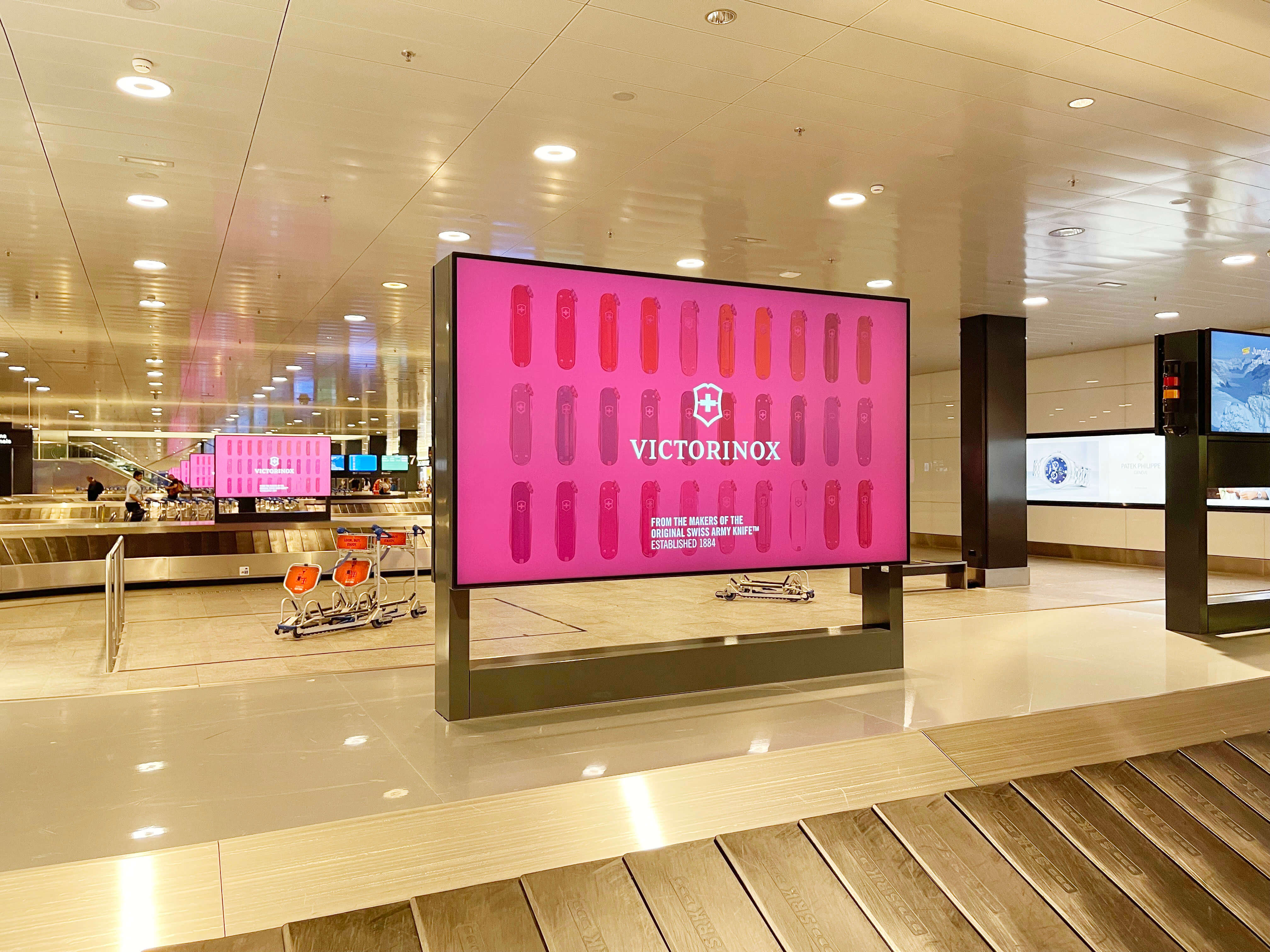 Victorinox is showcases its multifunctional Swiss Army Knife and premium quality Travel Gear and Watch collections in a large-scale out-of-home (OOH) campaign running across travel retail in Europe and the Americas.
Victorinox Head of Global Travel Retail & Fragrance Sales Gloria Dix said, "This significant investment in OOH advertising at key European and Latin American airports, coupled with the recent multi-category personalization pop-up at Geneva Airport, underlines Victorinox's commitment to expanding our presence in global travel retail. Covering multiple traveler touchpoints, the campaign includes static and animated visuals to capture passengers' attention and educate them on the impressive functionality of our products."
Running from July to November, the OOH campaign in Europe includes high-profile visibility on screens in departures and baggage reclaim at Munich, Zürich and Hamburg airports. The promotion highlights Victorinox's 'Master the Moment' campaign, which showcases the multiple uses of the brand's famous Swiss Army Knife, as well as the vibrant Classic Colors Swiss Army Knife line.
Additionally, the OOH campaign in Europe spotlights Victorinox's innovative Spectra 3.0, 2022 red dot winning luggage line. In travel retail EMEA, Swiss Army Knives and Travel Gear are two of Victorinox's top performing categories, constituting the majority of the brand's sales in the region. The OOH campaign at European airports targeted the large number of passengers traveling during the peak holiday season.
In travel retail Americas, Victorinox's newly launched Journey 1884 watch – the first to feature the brand's new design code – recently starred in an OOH campaign at Aeroparque Jorge Newbery and Ezeiza airports in Buenos Aires, Tocumen International Airport in Panama and airports in Ecuador and El Salvador. The wide-ranging campaign was live during September, reaching over one million travelers. Watches is key category for Victorinox in travel retail Americas and globally, with watch sales comprising approximately 40% of the brand's sales in the channel.