Rituals reveals latest Winter limited edition The Legend of the Dragon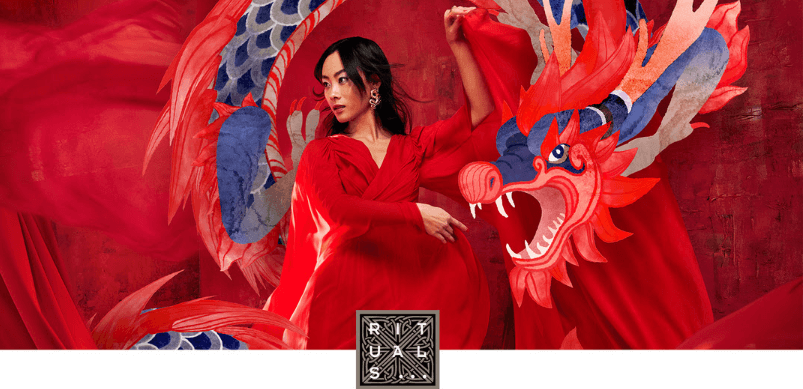 Luxury wellbeing brand Rituals Cosmetics has launched its newest Winter Limited Edition: The Legend of the Dragon.
Inspired by the ancient tales of Chinese imperial dragons and their mythical powers and strength, this limited edition is infused with scents of plum and cedar wood. Rituals invites consumers to embrace the winter season's introspective charm and take a moment to turn inward, reflecting on their inner strength and power. With The Legend of the Dragon, customers can experience a moment of personal wellbeing, awakening their inner dragon and freeing its true potential.
All products from The Legend of the Dragon, besides the car perfume, contain at least 90% ingredients of natural origin. The sweet and fruity notes of plum create a blend that feels both refreshing and sophisticated. Plum is known for its high concentration of vitamins and antioxidants, which help protect and nourish the skin. The oil derived from the majestic cedar tree has a stimulating woody fragrance, which helps to brighten and energise the soul.
From the invigorating shower foam to the soothing scented candle and revitalizing body scrub, each product in this collection helps transform an everyday routine into a meaningful and luxurious experience. Customers can rediscover their inner strength, unlock their hidden power, and indulge in moments of reflection that truly bring them alive.
The Legend of the Dragon collection containing a Foaming Shower Gel, a golden Body Scrub, a rich Body Cream, Fragrance Sticks, a Scented Candle, an Eau de Parfum, a Perfume Tassel Set, a Car Perfume, a Kitchen Set, and a Gift Set is available now.