Nuxe's new Super Serum gets off to a flying start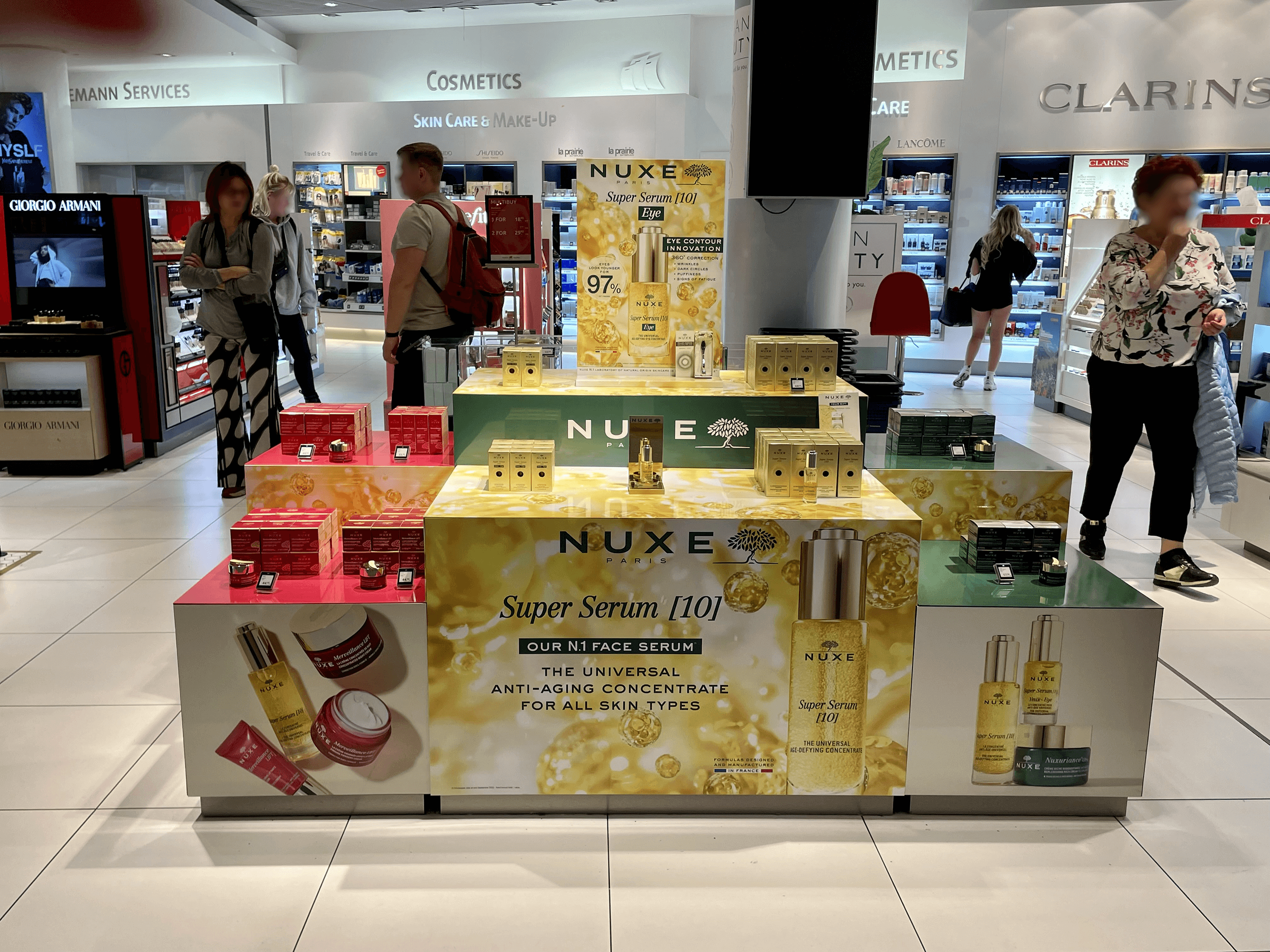 Nuxe's Super Serum, which featured at this year's TFWA World Exhibition in Cannes, is enjoying a positive response from global travel retailers.
The Nuxe Super Serum (10) Eye podium in the Gebr. Heinemann's Main Shop in Frankfurt Terminal A is just one example of the enthusiastic support being offered. The serum has also been featured through an on-counter activation at Paris airports.
Nuxe Travel Retail Global Sales & Marketing Manager Caroline Goix said, "Our Super Serum products, which provide a transversal/universal treatment that is effective for all skin types and beauty routines, have already proven highly successful in the travel retail market. Following its launch in September, our latest Super Serum formulation, Super Serum (10) Eye has been incredibly well received by travel retailers, more than meeting our best expectations.
"The expertise and technology that we have brought to the Super Serum face and eye products integrate the most potent active ingredients for visible anti-ageing correction and contain high levels of natural origin ingredients."
Super Serum (10) Eye contains 96% natural origin ingredients and Super Serum 95%. "With Super Serum (10) Eye our expertise allows us to deliver 360° correction of the eye area, making it an important addition to our range of anti-ageing products. Anti-ageing is a product category that we have big plans for, and we will be putting considerable effort into driving this range in 2024. So, it very encouraging to see Super Serum (10) Eye being so well received from day one of its launch."