Coty reveals BOSS Bottled Elixir Eau de Toilette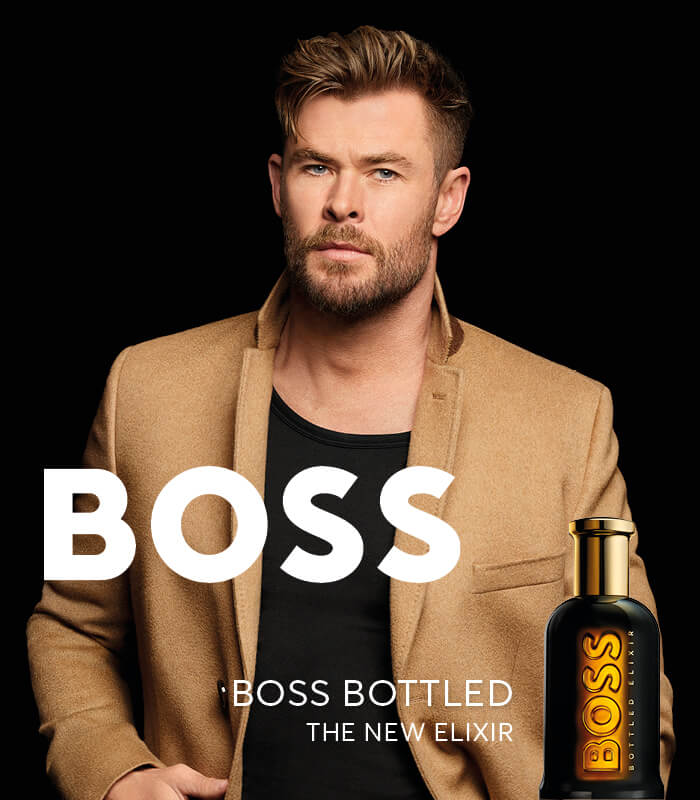 Coty has introduced new, premium fragrance BOSS Bottled Elixir to mark the 25th anniversary of fragrance icon, the original BOSS Bottled Eau de Toilette (edt).
The newest olfactive chapter within the BOSS Bottled family, is described as an "elevated interpretation of modern masculinity".
With one bottle sold every four seconds worldwide, the original BOSS Bottled is a quintessential fragrance in men's grooming routines, "a tribute to innate sophistication, designed for the many facets of the contemporary man".
The most highly concentrated BOSS Bottled composition to date, BOSS Bottled Elixir edt boasts a high concentration of opulent ingredients. Top notes of incense and cardamom essences emit a warm, vibrant impression with a heart of vetiver and patchouli and a base of cedarwood essence and labdanum absolute.
According to Coty, this new fragrance, crafted by the legendary master perfumer Annick Menardo – creator of the BOSS Bottled signature scent – in close collaboration with Suzy le Helley, "celebrates the reinvention of a modern classic".
The BOSS Bottled glass flacon highlights this new chapter, as its deep black lacquer gives way to a gleaming light in the center, capturing the concept of BOSSes finding their inner light. A ceramic finish and a brushed icy-gold cap are also features of this new creation.
For 25 years, BOSS Bottled has inspired driven men to take on every challenge while staying true to their core values of honesty, integrity, and authenticity.
Multi-talented Hollywood actor Chris Hemsworth, global face of the BOSS Bottled franchise, stars in the new BOSS Bottled Elixir campaign. Internationally acclaimed, yet always humble, he is defined by much more than his success on the big screen. A multifaceted, inspirational archetype of the modern BOSS, Hemsworth makes for the perfect face of this iconic fragrance family's next chapter.