Shiseido introduces its Pure Retinal Universe to Hainan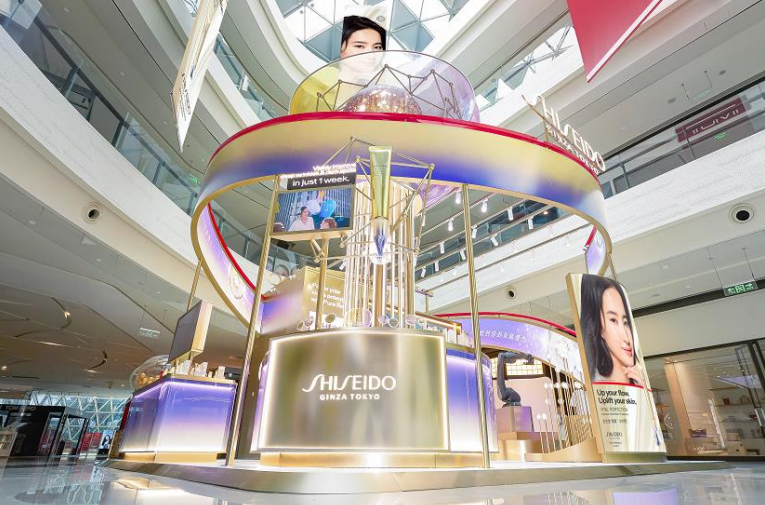 Shiseido Travel Retail spotlighted global prestige brand Shiseido's anti-aging pillar franchise, Vital Perfection, with the unveiling of Shiseido Pure Retinol Universe in Hainan in September.
The animation and 360° campaign, in China Duty Free's Sanya International Duty Free Shopping Complex (CDF Mall), aimed to drive traveler engagement through retailtainment and O2O experiences.
Evelyne Ly-Wainer, Chief Commercial Officer, Shiseido Travel Retail Asia Pacific, commented: "The Shiseido Pure Retinal Universe reflected the blend of art and science behind our flagship Shiseido brand. The campaign was activated in several locations across travel retail Asia to drive visibility of Shiseido's key anti-aging pillar, and the CDF Mall animation was a testament of our commitment to travelers to Hainan.
"We thank China Duty Free Group for their continued partnership as we work together to further inspire, connect and engage travelers."
Dorothy Liu, Deputy General Manager of Perfume and Cosmetics Department, Central Merchandising Division at China Duty Free Group, added: "We are pleased to partner with Shiseido Travel Retail to bring retailtainment to CDF Mall through the Shiseido Pure Retinol Universe. The immersive activation connected our shoppers with the brand in an engaging way, delivering a differentiated shopping experience.
"We look forward to collaborating with Shiseido Travel Retail to bring even more exciting concepts to travelers in the future."

The Shiseido Pure Retinal Universe highlighted the science and technology behind Vital Perfection and hero product Intensive WrinkleSpot Treatment. Shiseido Vital Perfection is targeted at improving visible signs of aging, reducing the appearance of deep wrinkles and dark spots to reveal skin with renewed bounce and vitality.
The Intensive WrinkleSpot Treatment is a 2-in-1 spot treatment cream that contains Pure Retinol – preserved by Shiseido's ReNeura Technology – and 4MSK to deliver high potency straight to the skin. It visibly smoothens stubborn lines and fades dark spots in just one week, making eyes look brighter and more lifted.
The celestial-themed animation drew inspiration from the stars in the universe, symbolizing beautiful eyes. Dressed in the signature gold and purple colors of Shiseido Vital Perfection, the animation immersed travelers in the Shiseido universe to learn about the benefits of Vit al Perfection Intensive WrinkleSpot Treatment and its Pure Retinol technology.
The starry universe concept was expressed through a giant galaxy-like retinol sculpture and a Milky Way-inspired LED ribbon display. The Shiseido Pure Retinal Universe aimed to educate and engage travelers with experiential and digital elements throughout their journeys through:
Science-based solutions: The Product Discovery Area, led by Vital Perfection Intensive WrinkleSpot Treatment, highlighted the science and research that underpin the franchise, while the travel exclusive wall allowed travelers to explore Vital Perfection bestsellers and CDF travel exclusives, such as the Shiseido Ultimune x Vital Perfection Defense Strengthening & Firming Set2.
Digital & Personalization: Reinforcing the theme of stars, the main retailtainment feature was designed to make travelers feel like a 'megastar' on the red carpet. The Shiseido GlamBOT Experience captured slow-motion glamor videos of visitors with the help of high-speed robotic arm photography. Users could also send their names into the universe for display within the galactic ribbon screen for a personalized experience.
Gamification: For added engagement, travelers were invited to uncover their 'eye potential' through an interactive AI game and receive a personalized AI-generated picture for social sharing. They could also play the Gachapon machine to win additional exclusives and GWPs.