​Japanese beauty brand SENSAI returns to TFWA Cannes amid renewed focus on travel retail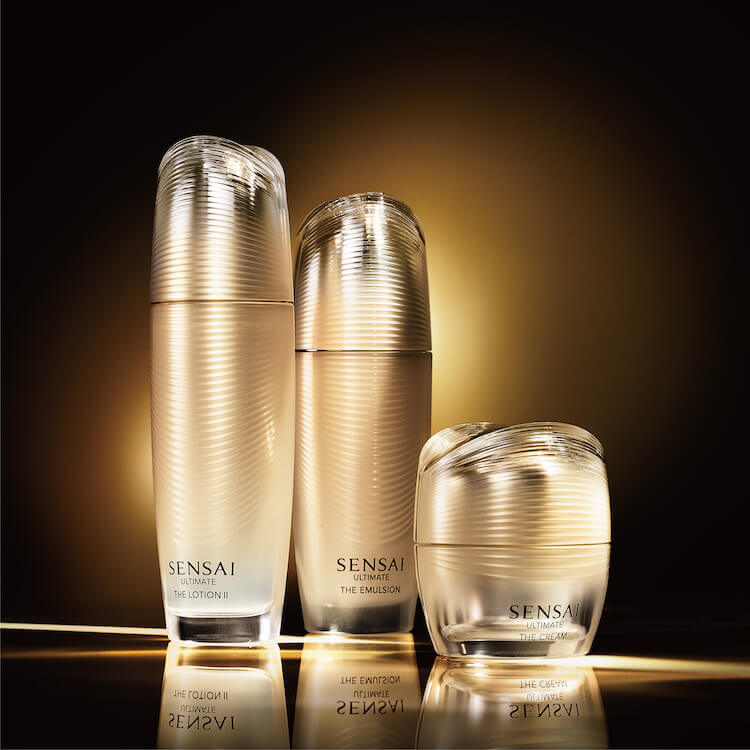 Japanese luxury beauty brand SENSAI will exhibit at this year's TFWA World Exhibition (Riviera Village, RF15) for the first time since 2004 – a move that underlines its renewed focus on the travel retail channel, and its ambitious international expansion plans.

SENSAI will showcase a selection of new launches and best-sellers at the show, including its Ultimate super-premium skincare collection, its unique SAHO skincare ritual, and its ABSOLUTE SILK core product portfolio. Travel essentials and a curated make-up assortment will also feature, as the brand brings together Japanese aesthetics and cutting-edge technology as part of its renowned 'The Sense and Science of Japan' philosophy.
SENSAI is complementing its exhibition hall presence with a cocktail party on Monday, October 2, together with its sister brand Molton Brown (both part of Kao Corporation), which will feature an exclusive preview of products for Spring/Summer 2024 that won't be presented on its stand. These reveals will include a new ULTIMATE product, inspired by advanced Autophagy research; a new EXPERT Items eye essence; and a sneak peak of the brand's revamped SILKY BRONZE anti-aging sun care line.
SENSAI will also use the show to highlight its commitment to sustainable luxury and ESG principles. The brand's mission is to redefine luxury by instilling 'respect' into the current sustainability model that encompasses 'reduce, reuse and recycle.'
In addition to high-functional refills, recycled packaging and responsibly sourced ingredients, this strategy incorporates the construction of 'traveling pop-up event spaces,' designed in collaboration with architect Shigeru Ban. These spaces are being developed with reusability in mind, so that – unlike conventional pop-up stores – they can be assembled, dismantled and repurposed over and over again. In 2024, Sensai's traveling pop-up space concept will be given a new lease of life as a children's 'little Atelier' at the Centre Pompidou-Metz Museum, in France.
"As a region, EMEA is performing strongly in 2023, with YTD sales trading +6% versus 2019," noted SENSAI Vice General Manager Sales & Marketing EMEA Julien Noilou. "We have a very strong following of loyal customers in Europe, with limited dependency on Asian travelers. SENSAI'S travel retail sales this year are already on a par with pre-COVID numbers, and we are preparing to further expand our presence in the channel, in both EMEA and Asia. In October, we will open the first SENSAI flagship door in Shanghai, creating a new stage for the brand's Chinese customers."
This year SENSAI has seen significant growth within its high-end skincare collections. Going forward its strategy will be to focus on strengthening its premium priced lines, while also enhancing its mid-price collections with unique high-performance offerings.
"Our sales results this year have been hugely encouraging, and we believe that there is substantial additional growth potential for us in travel retail," added Noilou. "SENSAI'S extensive product portfolio offers a perfect solution for every traveler's skin needs, and we look forward to presenting our exciting new launches and innovative technologies to our business partners in Cannes."