"Marking a momentous milestone": EssilorLuxottica's Coach celebrates 100 years of Disney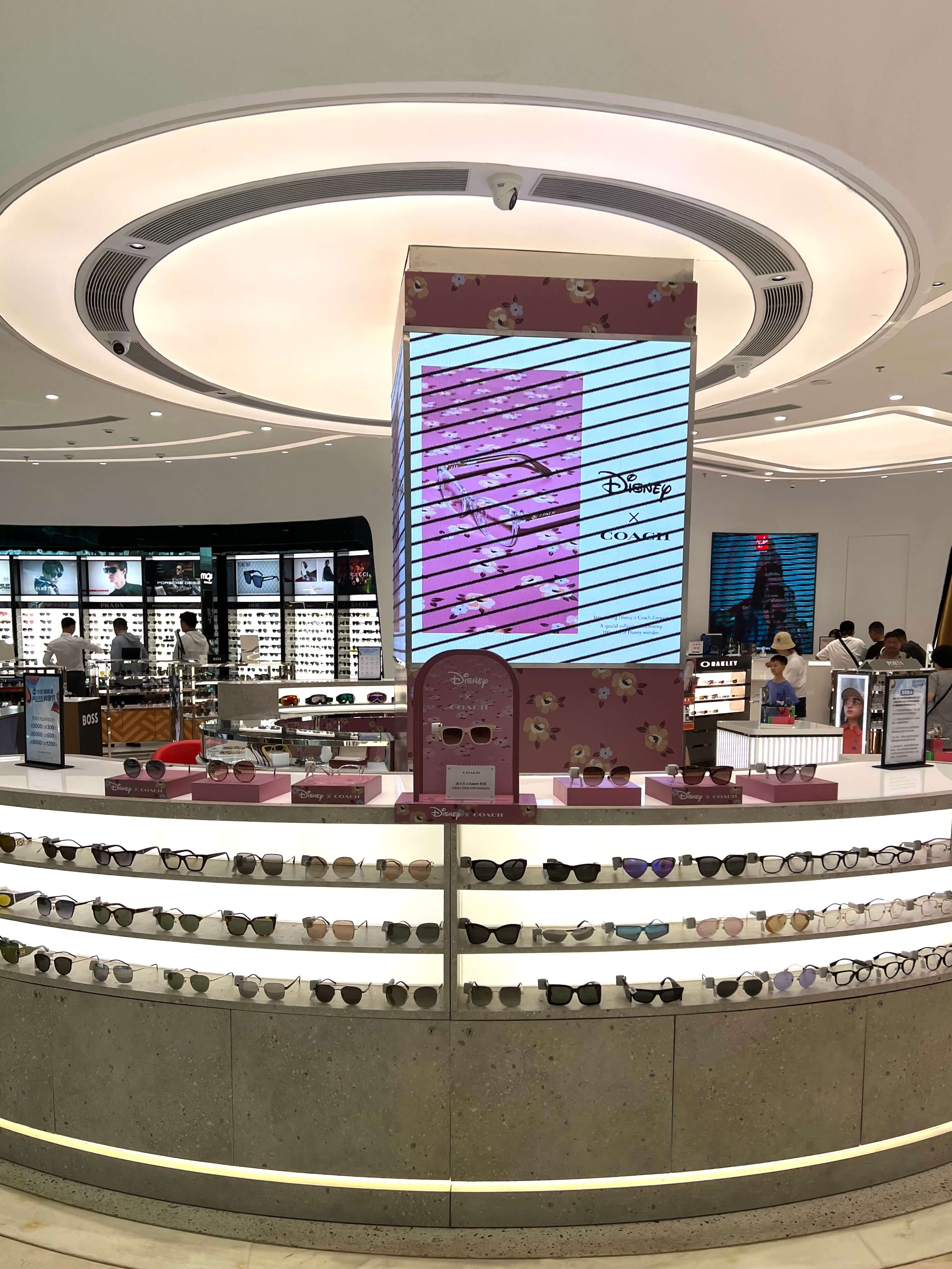 To commemorate 100 years of Disney this year, EssilorLuxottica launched a collaboration between Coach eyewear and the iconic entertainment brand.
An activation at Haikou International Duty Free Shopping Complex, which featured a selection of luxury frames, also marked Coach's first-ever partnership with China Duty Free Group. As a global leader in the design, manufacture and distribution of ophthalmic lenses, frames and sunglasses, EssilorLuxottica said it is "committed to enhancing eyewear in travel retail through engaging campaigns".
An eye-catching digital pillar, featuring a colorful Mickey Garden theme added a whimsical touch to the activation. The pillar was present until the end of September, while a dedicated Disney gondola will continue to invite shoppers to explore the exclusive eyewear designs until the end of December.
According to EssilorLuxottica, the project holds significance on multiple levels. Not only does it celebrate a momentous milestone for the global Disney brand, it also showcases Coach's commitment to sustainability by featuring eyewear crafted from bio-injected materials and utilizing 100% recycled paper in the packaging of this special collection. The campaign further highlights EssilorLuxottica's commitment to delivering the extraordinary, a message recently showcased by the eyewear leader at TFWA Cannes.
Gianmarco Montesano, Regional Director at EssilorLuxottica Asia Pacific, said, "EssilorLuxottica is proud to celebrate one of the most iconic entertainment brands of today. Disney is a globally loved household name, and we wanted to spotlight its 100-year legacy in travel retail through an engaging animation space. With our partners at China Duty Free Group, we are delighted to showcase the exciting eyewear collaboration between Coach and Disney. The collection marks a momentous milestone, and we hope that customers will be delighted by the distinct designs and playful campaign messaging."