Coccinelle opens new store at Fiumicino Airport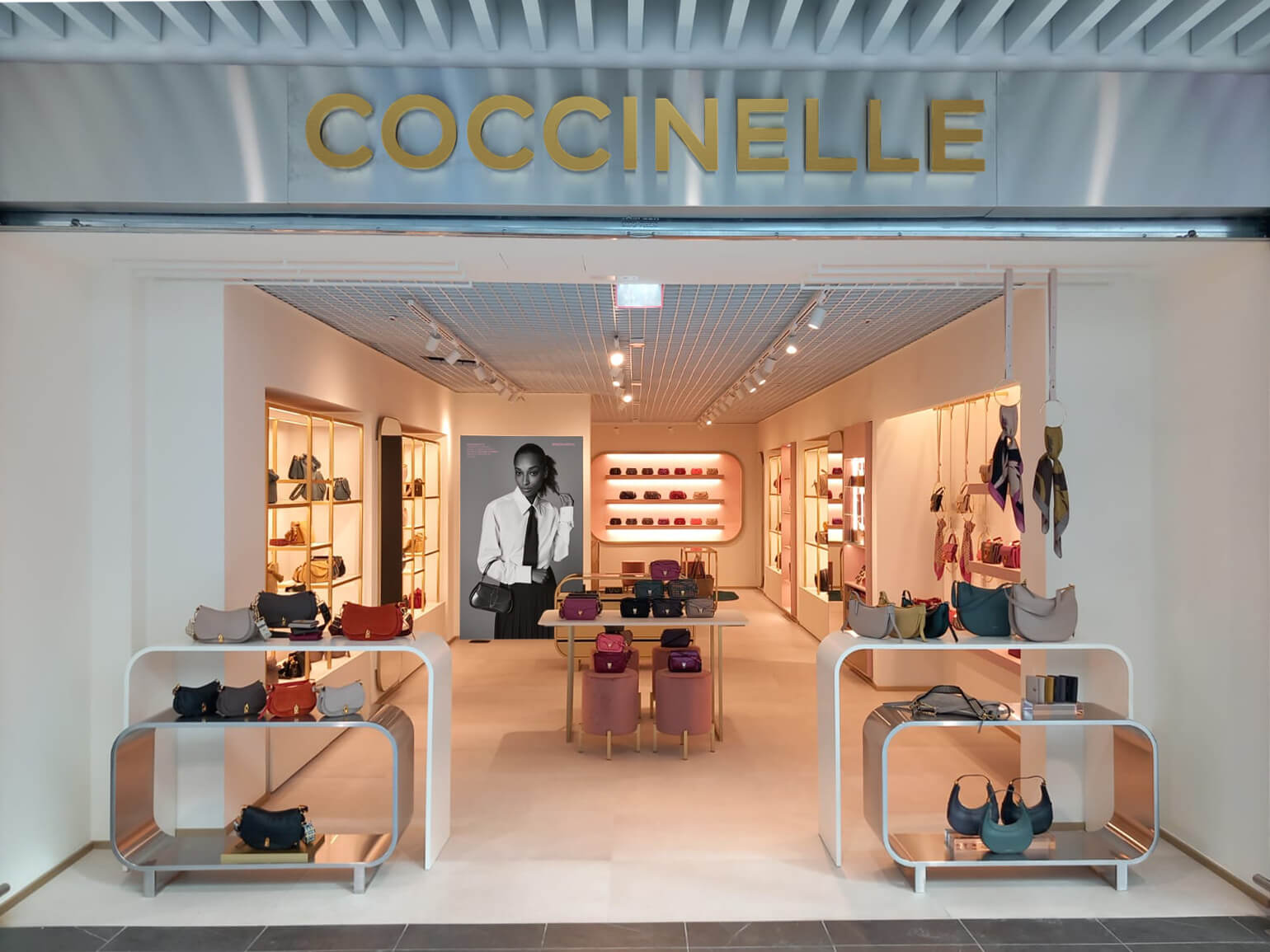 Coccinelle has opened a new shop at Rome's Leonardo da Vinci-Fiumicino Airport, near the Schengen area, and the chosen location for the worldwide launch of the brand's new store concept.
According to Coccinelle, with the Fiumicino store, the brand has "achieved the evolution of the current format that blends materials, shapes and colors with a perfect balance to express the femininity of the brand and its contemporary take".
The boutique was designed to welcome customers into a relaxed atmosphere that makes the shopping experience pleasant and memorable. Interior design offers a new minimalist approach, from the warm white colour of the walls and ceilings to the iconic and sophisticated Coccinelle's pink on the more distinctive lacquered furnishings. The environment is brightened and enriched by brushed brass finishings.
The store details were designed to enhance Coccinelle bags and accessories and convey the feeling of being immersed in a fluid environment, which has been redefined thanks to the use of golden and soft light effects. The new store is described as "a place to celebrate women and their innate joy for life and conviviality; a space that symbolizes the final destination of a journey in the name of a more conscious, complete and inclusive femininity".
Coccinelle boasts 120 stores globally and over 1,300 retail points in selected department stores, multi-brand shops and travel retail in 44 countries. It has an extensive presence through a distribution network comprising 118 points of sale in major airports, downtown duty-free malls, and cruise ships.