Valiram launches Bulgari boutique at Singapore Changi Airport Terminal 2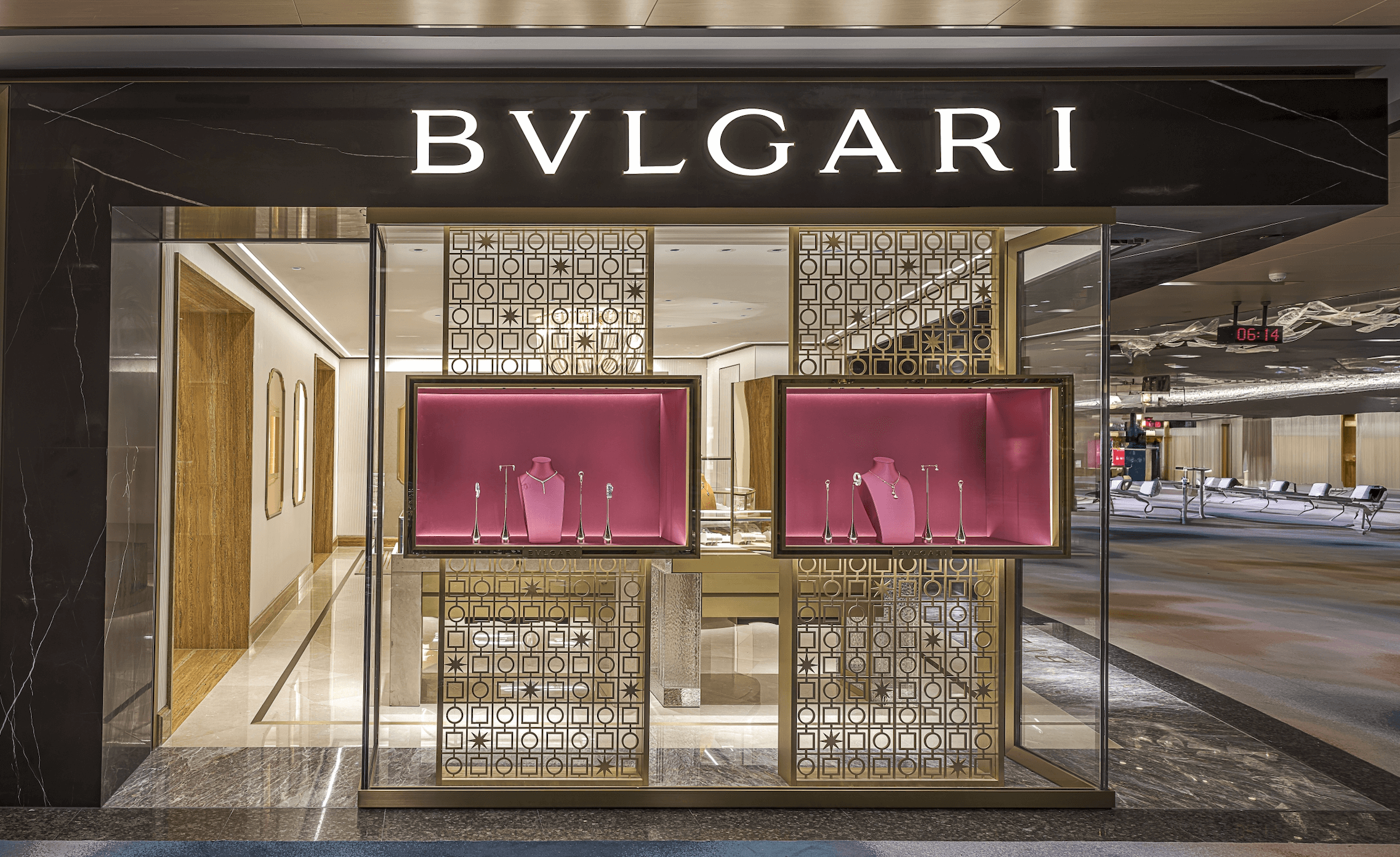 Italian luxury fashion house and jewelry specialist Bulgari has partnered with Valiram to open a new boutique in Singapore Changi Terminal 2.
The storefront has an antique black marble portal which features the brand's Roman lettered iconic logo, and the show windows are set in a decorative mesh panel inspired by the Pantheon in Rome. It includes a geometric pattern of circles and squares and the eight-point Bulgari star.

The materials and color palette used for the interior design echo Roman classicism, while being lighter and more contemporary. The threshold around the entrance is in Bois Jourdan marble while Caldia marble has been used for the floor of the main sales area, which also features an inlaid brass eight-point star in the entrance zone. This symbol is used in all Bulgari boutiques worldwide.

The focal element is the oval counter which has a sculptured travertine top reminiscent of Italian craftmanship and crowned by a Venini Murano glass chandelier.
There is also a private sales room with a lounge area for those clients who have more time to relax and enjoy their shopping experience. The boutique also features colorful artwork from iconic pop artist Andy Warhol who famously once said, "For me calling at Bulgari shop is like visiting the best exhibition of contemporary art."