Tateossian launches Spring/Summer 2024 collection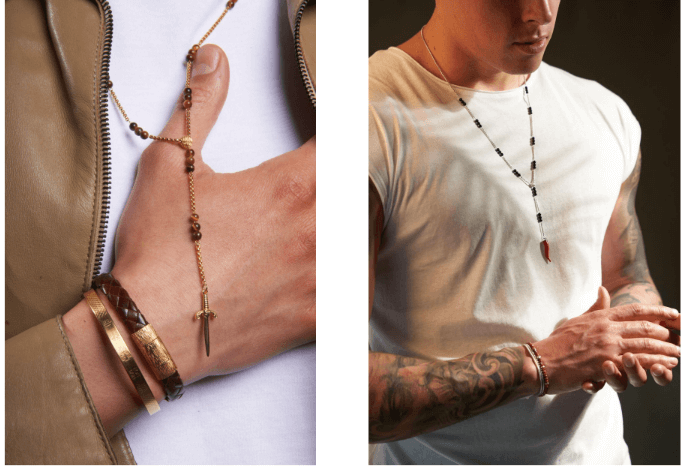 Tateossian has launched its Spring/Summer 2024 collection, said to echo the jewelry brand's "time-honored commitment to craftsmanship, innovation, and design".
According to the brand, its latest collection offers an "inspired fusion of mechanics, royal heritage, vibrant symbolism, and prehistoric wonders". New pieces are "symbolic of the journey Tateossian has embarked upon in the world of luxury men's jewelry".
The Infinity Gear Cufflink marks a new era in Tateossian's legacy. This design features an infinity-shaped case with spinning gears while the Tonneau Skeleton Cufflink reveals an upcycled vintage skeleton movement set in a geometric cut-out case with a small gear set with a sapphire.
The collection also features limited-edition cufflinks crafted from sterling silver and rhodium, inlaid with Mother of Pearl and Abalone into Ammonite fossils.
The King Charles III Collection pays homage to the historic British royal lineage and includes cylindrical 'Carbon Regalia' cufflinks and the 'RT Regalia' necklace which combine meticulous detailing with polished stainless steel and black carbo fibre.
Limited to only 100 pieces each, this collection also offers Signature Octo Regalia cufflinks and an engravable signet ring. Each piece is crafted from rhodium-plated sterling silver and engraved with a bust of King Charles III by Ian Rank-Broadley FRBS.
Tateossian also underlines the 'return of the necklace', with the trend of layering necklaces "redefining the contours of personal style". Its Capri collection is said to encapsulate protection and includes the yellow gold-plated Capri Dagger with Tiger Eye beads and The Plume with sodalite beads. The Italian Corno is crafted from faux coral, rhodium-plated with onyx beads.
The brand's London Eye cufflinks and matching stud sets cater to a resurgence in formal dressing. These pieces, inspired by the iconic London Eye, celebrate the city's skyline and its vibrant energy and feature semi-precious stones such as rubies, mother of pearl, black onyx, and blue lapis, all set in rhodium-plated sterling silver.
For a splash of summer fun, Tateossian's Positano bracelets also semi-precious stones, in bright colours. The Colourful Enigma echoes the lively hues of Positano's cityscape and includes bracelets, necklaces, and cufflinks. Tateossian notes that bracelets continue to make a bold statement in the world of men's accessories and targets the stacking trends with new Herringbone Leather Bracelets. The leather bracelets feature a clasp engraved with a herringbone pattern, an age-old symbol of unity and interconnectedness.
The brand also introduces a line of beaded bracelets including the Wood Patterned Jasper, Brown Striped Agate, Lapis and Snowflake Obsidian.