​Go Travel to showcase expanded travel accessories range at TFWA Cannes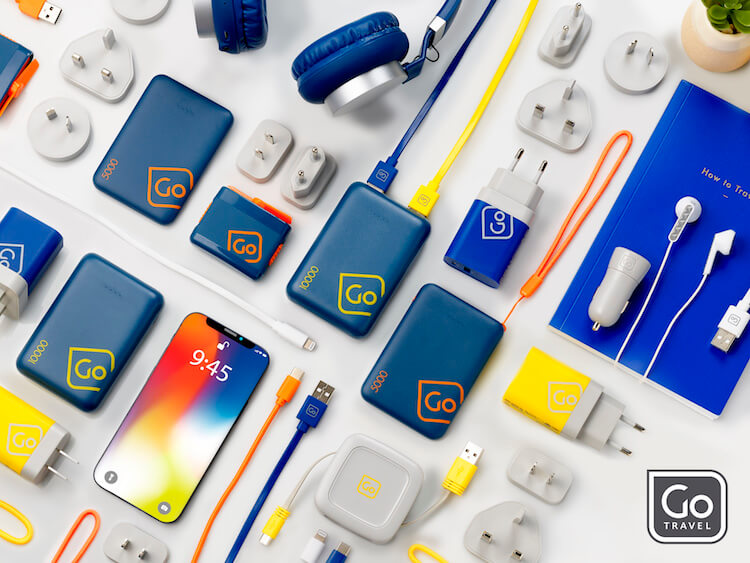 Go Travel will reveal its newly updated range of electrical adapters and chargers, alongside its 3-tier travel pillows range, at the TFWA World Exhibition in Cannes from October 1 to 5.

The electrical product offer overhaul comes off the back of an entire packaging range review in 2023, which has seen Go Travel commit to updating all its packaging by 2025. Go Travel started to roll out its new FSC-certified packaging in the summer of 2023. The company wants to ensure its packaging and products are more environmentally sustainable and is promoting eco-friendly manufacturing practices.
"All our packaging has been or is being updated by 2025, following Go Travel's commitment to improve its manufacturing processes and be better environmentally sustainable," says Denz van der List, VP of Sales.
"We are excited to see more of our Forest Stewardship Council-certified packaging, which is 100% recyclable, hitting the shelves for our travel retail partner stores. FSC is an organization ensuring responsible forest management and sustainable sourcing. By using FSC-certified packaging, we're promoting eco-friendly practices."
Go Travel continues to use PET plastic in its packaging. PET is the most recyclable plastic in the world and has one of the lowest environmental impacts of all packaging materials. PET is made to be remade, which makes it infinitely recyclable.
"2024 will see a lot of newness for Go Travel. We have developed a much bigger range of electrical adapters and chargers, among additional items, so the entire offer is broader. We will be showcasing all the latest Go Travel updates at TFWA WE, Cannes. The show is our kick-off to the new year (2024), and we are looking forward to meeting with our global customers," says van der List.
Go Travel will be exhibiting at Yellow Village B24.