​Travel Blue Group expands Our Blue Way sustainability initiative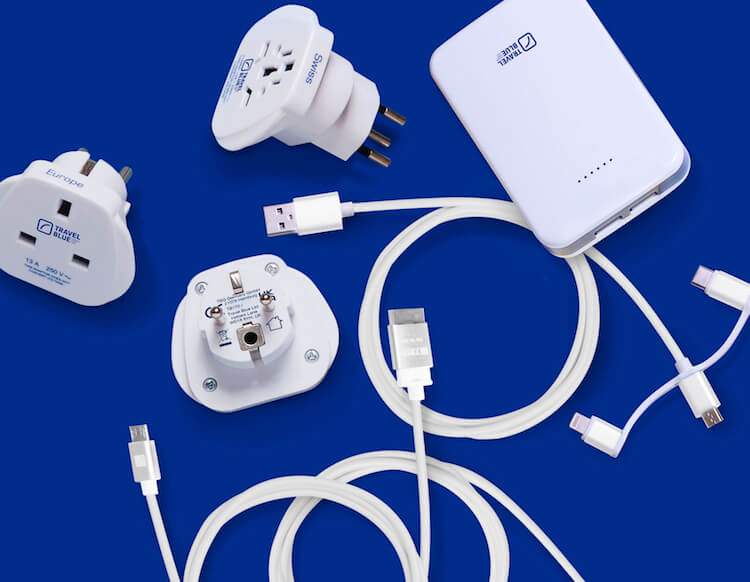 Travel Blue Group has accelerated expansion of its sustainability initiative, Our Blue Way, with over 140 products now sustainable.
The company's adapters, power banks and cables are now sustainable. Adaptors and power banks are made using recycled plastic and cables using wheat straw biopolymer, a renewable and sustainable plastic alternative. Wheat straw material is extremely durable and biodegradable and leaves behind no toxic substance.
Travel Blue Group's textile items, including money belts, folding bags, bags and eye masks are now produced from recycled materials, extending the sustainable range.
A new range of high-performance, reusable, stainless steel water bottles has also been introduced, as the company supports its customers with alternatives to single use plastic bottles.
"Our original plan was to convert 100 products this year, increasing to 120 next year and 140 by 2025. We are delighted with our rapid progress and have already achieved our 2025 goal," says Travel Blue Group Managing Director, Daniel Levin. "Our Blue Way has a triple eco-friendly benefit, offering products that are recycled, recyclable and reducing the use of plastic. The cost of making sustainable products is clearly higher, however, as part of our commitment to Our Blue Way, we are absorbing the additional cost. This is our contribution to sustainability."
Our Blue Way was launched in April 2023 when the company announced its travel pillows are made of recycled and recyclable materials. Eight of the 10 largest duty free operators embraced the initiative and now stock products from the sustainable range.
Levin says, "Our customers supported Our Blue Way at launch and continue to buy into the expanding sustainable portfolio. Our Blue Way will be a central focus at TFWA Cannes and a great opportunity to immerse customers in our mission and the evolution and innovation of our products."