Coccinelle widens its travel retail network in 2022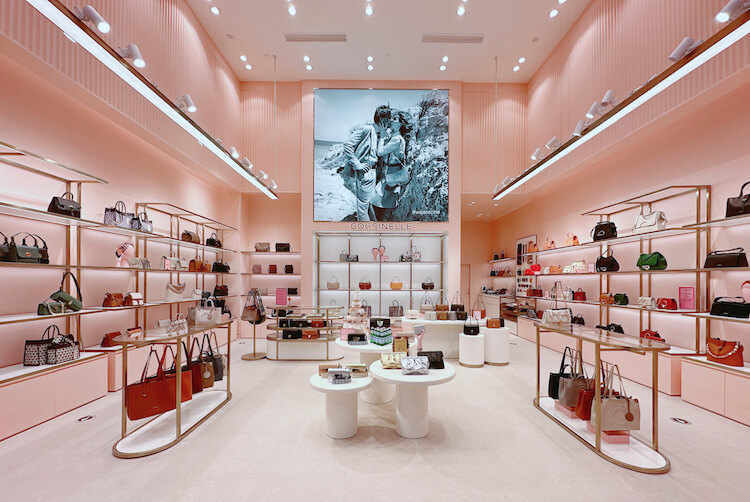 Leather goods company Coccinelle has reported a 20% increase across its business in 2022 compared to 2021, with a peak of over 30% for the retail channel.
According to a press release, "Italy accounts for 44% of the brand's total sales (between direct and indirect channels, wholesale and e-commerce), while Europe holds a 46% weight. Asian markets, currently accounting for 8% of sales, are also growing consistently."
Coccinelle Travel Retail extended its network through the opening of 21 new multi-brand locations during 2022, including Berlin International Airport, Hamburg International Airport, Chania International Airport and Rome Fiumicino International Airport Pier A. The brand also enlarged and refurbished the space at Frankfurt International Airport and opened earlier this year at Bologna International Airport.

During the last months of 2022, Coccinelle opened two boutiques in China, one in Shanghai and the other in Wuhan. In January 2023, two additional mono brand stores have opened in Nanjing and at Shanghai Village, with other new openings in Thailand and in the region planned.
Coccinelle also has a presence in the Cruise business, and has been launched on board of MSC Seascape and MSC World Europa, Virgin Valiant Lady and Mein Schiff 2 ships. The brand also has an exclusive collaboration with Turkish Airlines, through Formia, to provide business class passengers with an amenity kit. Each Coccinelle branded beauty case contains a premium sculpted eye mask, a body lotion and lip balm from from French brand Cinq Modes, as well as socks.