Bric's celebrates anniversary with Travel as Art limited edition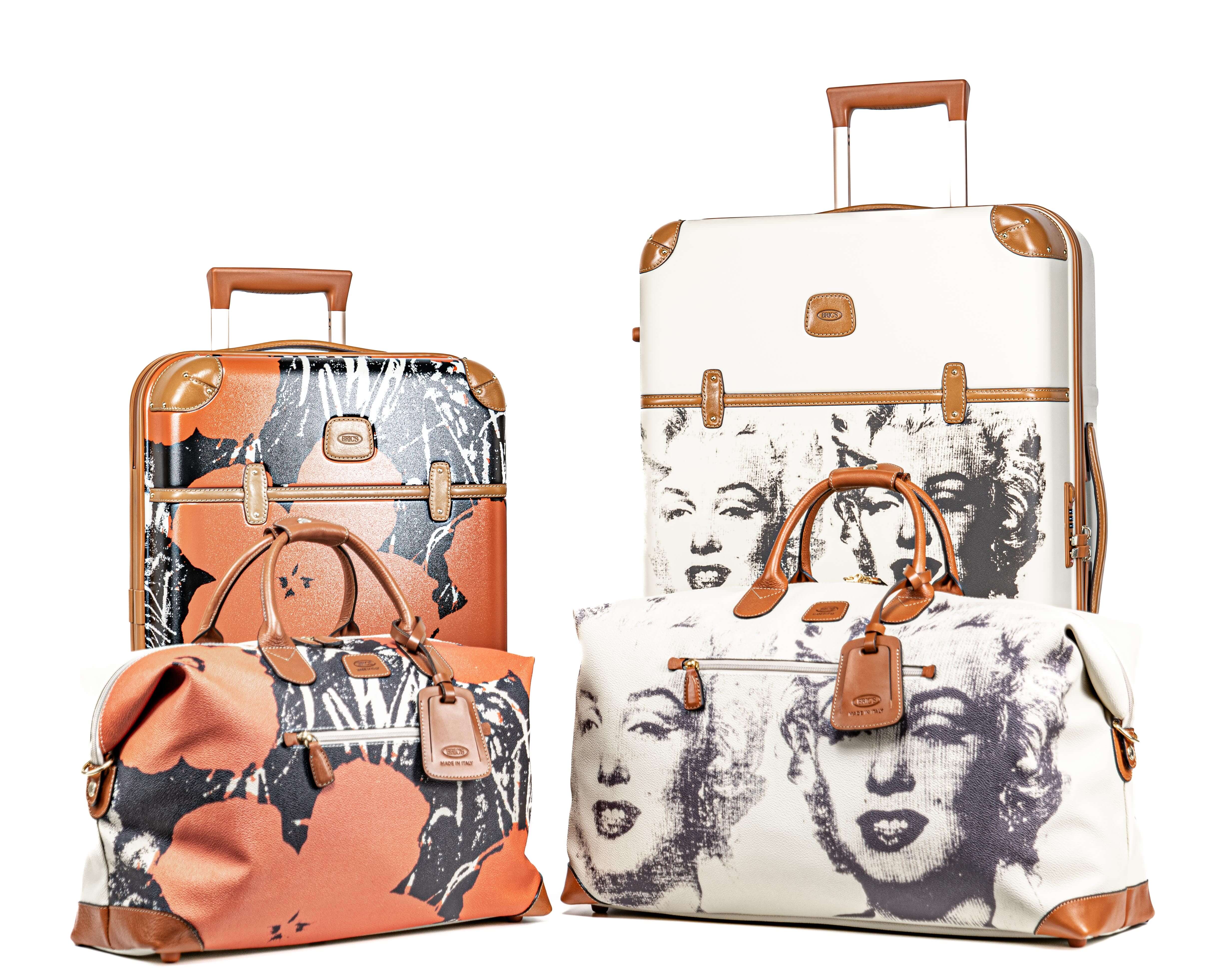 The Andy Warhol Foundation and Bric's present the idea Travel as Art, expression of the value of the rediscovered relationships, transformed into a limited edition collection of trolleys and duffles, to celebrate the brand's 70th anniversary.

As shared in a press released, "[Bric's] new exclusive and Andy Warhol's work merge into a single iconic material, giving life to a design product perfectly integrated into the contemporary value system and recognizable in the eternal present of art."
It is noted that Andy Warhol's art "blends" with the products: trolleys and duffles, which feature prints of the iconic works by Warhol, an avid global traveler during his lifetime.
For the limited edition, Bric's selected two of the artist's masterpieces, "Flowers" and "Marilyn" and made unique two of the company's most popular collections, Bellagio and Firenze.
The Bellagio trolley is made of recycled polycarbonate, a lightweight, flexible, ultra-durable material, with four swivel wheels and real leather finishes, and is offered in three sizes: cabin, medium and large.
The Firenze bag, available in two sizes, is made in Italy with an expertly crafted leather-effect material. The highly practical and elegant bag is water-resistant and embellished with genuine leather details.
To celebrate the 70-year history of the Como-based company, 1952 pieces will separately feature the subject of Marilyn and the subject of Flower (the year that the company was founded).
The complete collection will be available from November in select international Bric's stores and online: www.brics.it and www.bricstore.com