Porsche Design shows Hexagon range in Bahrain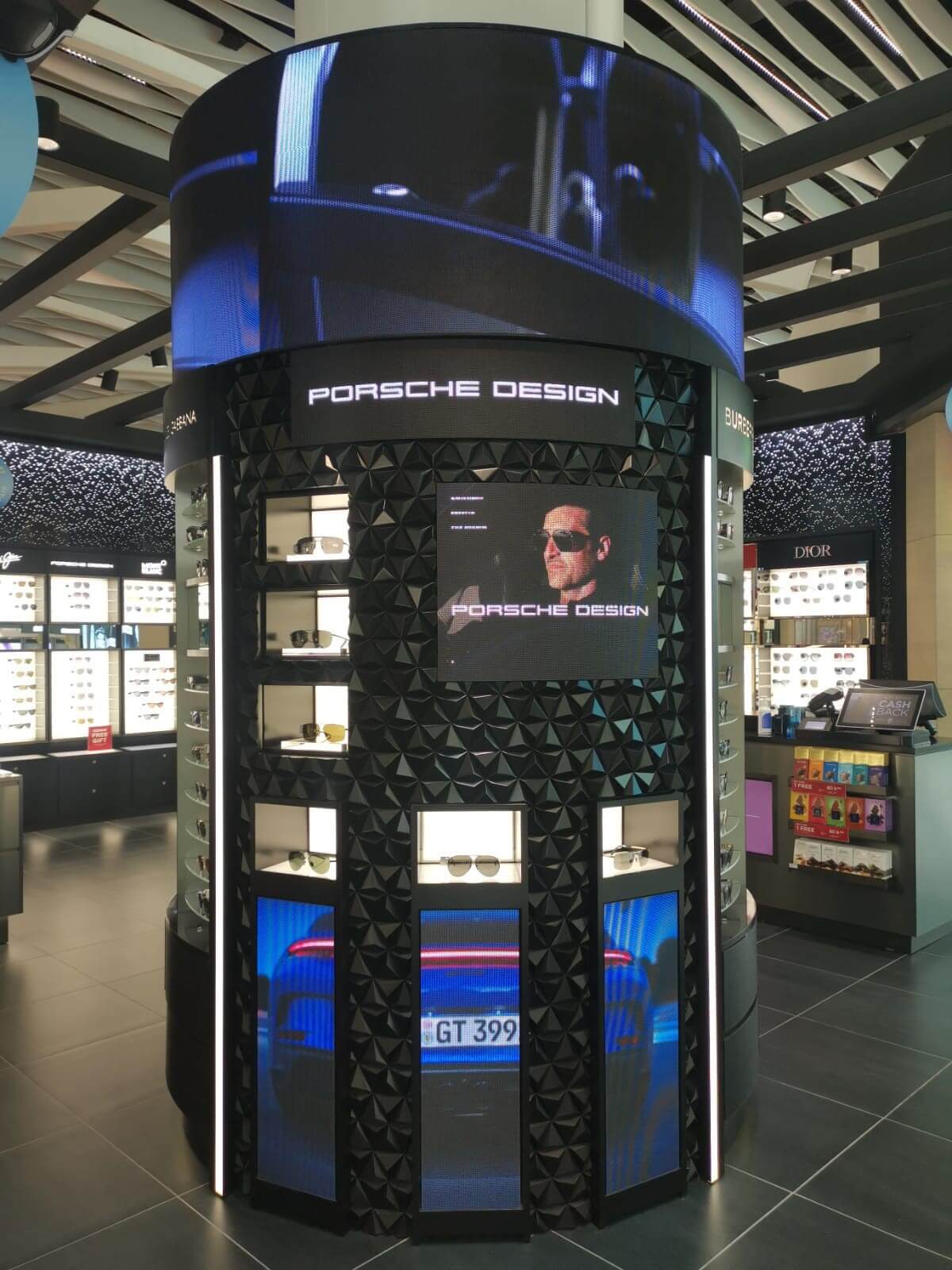 Porsche Design is inspiring shoppers at Bahrain Duty Free this month with an eye-catching promotion featuring its Hexagon sunglasses range fronted by brand ambassador and American actor Patrick Dempsey.
The activation is the latest in a series of high-profile promotions around the world as Porsche Design showcases its expertise in the luxury sunglasses category and seeks to create excitement and newness for shoppers.
The column is equipped with interactive digital screens which display brand imagery and highlight the Hexagon range's features.
The range is displayed in lightboxes which create a gallery effect and highlight the luxury and cutting-edge design and materials which aim to set Porsche Design apart in the market.
It features two models, the P'8937 and the P'8938, and was crafted to recall the origins of the Porsche Design lifestyle brand: passion, performance and motorsport.
The design is inspired by the engine block of the Porsche 911 car, with four hexagon screws holding the solid titanium milled front to lend the sunglasses a distinctive look.
Every frame is individually-screwed and hand-finished to showcase the precision of the manufacture and lightweight earpieces made from the high-performance plastic RXP ensure maximum accuracy of fit and wearing comfort.
Rodenstock Director Global Retail and International Key Accounts Eyewear Lucas Gestin said: "This new promotion comes at a very exciting time for Porsche Design. As travel recovery continues, we are seeing excellent engagement from shoppers in the travel retail market and the sunglasses sector in particular.
"This promotion showcases the passion, precision and performance which underpin the Porsche Design brand and we are delighted to be working with our partners at Bahrain Duty Free to provide this excitement and newness for shoppers."