Mondelez WTR launches GTR exclusive Travel Collection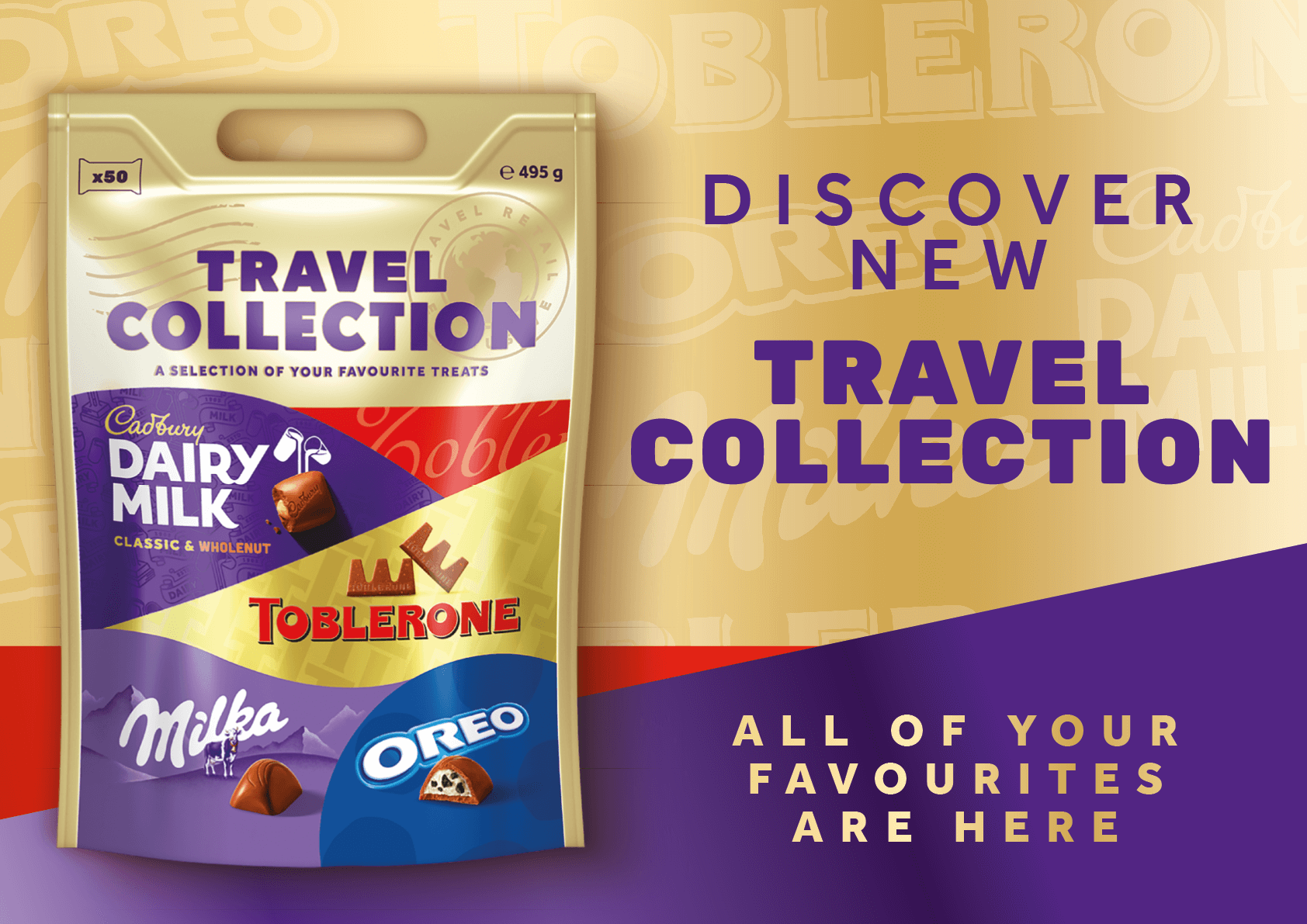 Mondelez World Travel Retail (WTR) has launched the Travel Collection, a channel exclusive sharing pack that acts as an additional snacking option and features some of the confectionery giant's most prominent brands including Cadbury, Milka, Toblerone and Oreo.
The global launch of the sharing pack further communicates Mondelez WTR's commitment to carrying out its evolved category vision. By progressing its winning portfolio, elevating category awareness and delivering unique experiences, the company aims to increase penetration and conversion, ultimately driving more shoppers, more spend, more often.
Launched globally in October 2023, the Travel Collection is available to passengers traveling through Australia, India, Greece, Germany, Istanbul, New Zealand and America. The exclusive selection features customer-favorites, with each chocolate individually wrapped in miniature format. Travelers can treat themselves to a variety of flavors includingToblerone Milk Tiny, Cadbury Dairy Milk, Cadbury Dairy Milk with crunchy Wholenut, Milka Alpine Milk and Milka with crunchy pieces of Oreo.
Offering a variety of options to meet a wide range of preferences, the Travel Collection strategically hit the shelves of airports just in time for end-of-year travels and the holiday season. Beyond the busy season, travelers can treat themselves to the Travel Collection which will be available throughout 2024 at airports worldwide.
"Travel Collection is an exciting new product from Mondelez World Travel Retail. A mix of everyone's favorite chocolates in a convenient sharing bag – what could be better than that when you're on-the-go in an airport? We are thrilled to launch this exclusively in travel retail globally; it is testament to our commitment to grow the confectionery category by delivering products that meet the needs of today's traveler," says Dogus Kezer, Marketing Director at Mondelez World Travel Retail.