Lindt & Sprüngli Global Travel Retail shines Cannes spotlight on gifting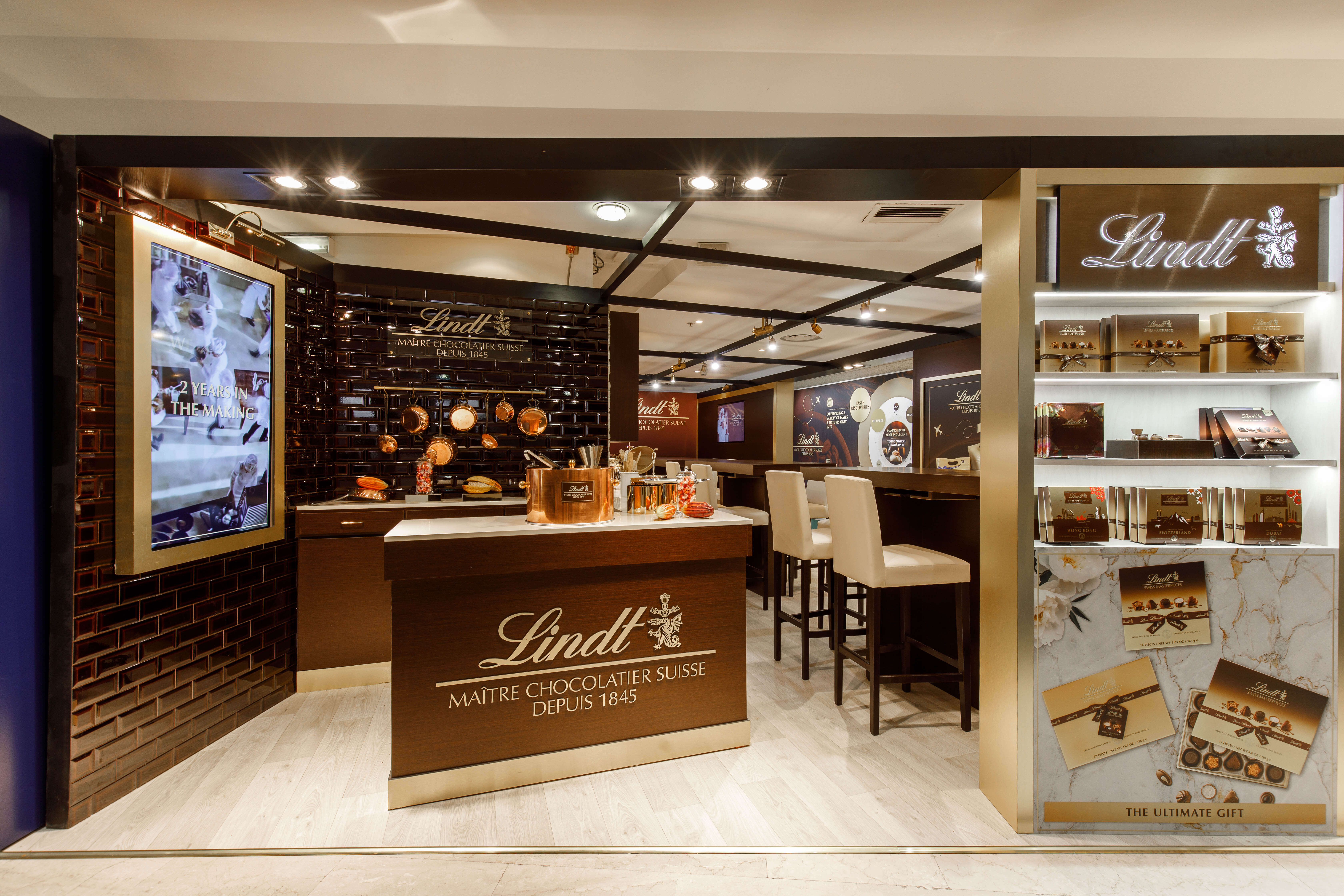 Leading premium confectionery brand Lindt & Sprüngli highlighted its gifting credentials at this year's TFWA World Exhibition.
The brand presented several new product innovations at Cannes, which have all been developed based on insights from Lindt's Polaris research and are aimed at specific opportunities identified in its Category Vision.
The Lindor Tube Flavour Edition 400g is expected to debut in Q4 2023. The global travel retail-exclusive flavour assortment will be a permanent addition to the Lindor portfolio.
Captain Cocoa & Captain Skyla 250g offer a playful travel-themed spin on Lindt's popular Napolitains. Expected to be shelf in Q2 2024, this new line marks Lindt's foray into gifting for the whole family, a consumer segment that constitutes 42% of all gifting recipients, according to the Polaris study. With two dedicated carrier boxes and a bag that supports the existing carrier boxes, the mono-flavored milk treats are wrapped in four different travel-themed wrappers that feature the pilot mascots Captains Cocoa and Skyla. Embodying fun, quality and premium gifting, these nut allergen-free delights are single-wrapped mini tablets, ideal for portion-controlled indulgence.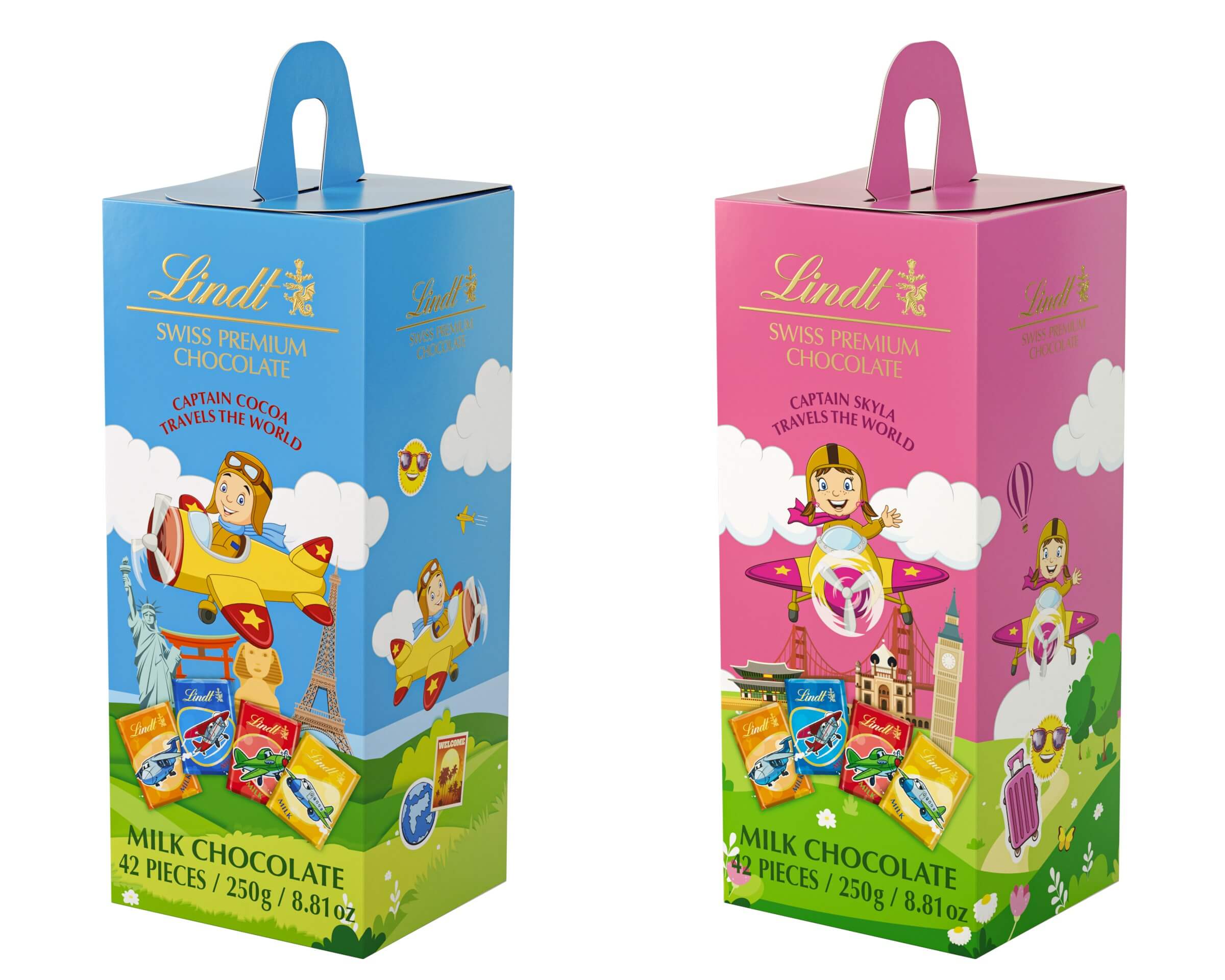 Lindt's dedication to enhancing travel experiences extends to the Napolitains Destination Sleeves, set to launch at the end of this year. According to the Polaris study, 21% of shoppers are looking for gifts as a souvenir and 17% remind them of home. The best-selling Napolitains Carrier Box 500g receives a sense of place touch through these distinctive sleeves. Featuring iconic destinations including the UK, France, Germany and Italy, the sleeves allow these treats to serve as souvenirs from travel destinations. Crafted from high-quality cardboard, the modern sleeve design incudes a transparent window.
Destination Sleeves Swiss Masterpieces 143g is expected to be unveiled in H2 2024.
Refined Category Vision
Lindt has refined its Category Vision following extensive analysis of the Polaris research project, which now includes insights from countries including Germany, Spain, Saudi Arabia and China. With research showing that shoppers in travel retail behave differently to those in local markets, Lindt has identified four key growth pillars – Be Seen, Say it With Chocolate, Taste Discoveries and Sharing the Adventure – which cater to the needs of global travel retail shoppers.
Lindt believes these pillars will enable the confectionery category to grow further and establish itself as the number one footfall driver and top category for conversion. New insights include:
Be Seen – Lindt's research suggests one of the biggest hurdles to conversion in travel retail is the difficulty of finding products and store/category navigation. With at least 40% of confectionery purchases currently taking place outside the core category space, i.e. cash till or secondary touchpoints, Lindt believes that more space should be dedicated to confectionery, enabling the category to be visible at multiple touchpoints on the traveler journey.
Say it With Chocolate – Considering the resumption of business travel, Lindt believes that formal gifting, including personalization opportunities, deserves a greater share of space.
Peter Zehnder, Head of Lindt Global Travel Retail, said, "With shopper behavior in global travel retail constantly evolving, it is important that we regularly review our Category Vision to ensure our offer remains relevant.
"Our research indicates that global travel retail shoppers have different reasons to buy, with 25% of consumers purchasing to delight others, so our goal is to capitalize on the year-round gifting opportunities that the channel presents."
At Cannes, Lindt gifted its Lindor Gift Box 287g to a number of individuals within travel retail to whom it wanted to show appreciation.
Zehnder continued, "To celebrate our ongoing commitment to enchant the world with chocolate, this year at TFWA World Exhibition, we wanted to recognize special individuals within the travel retail community. It's a small act of gratitude to those who go above and beyond in their roles to foster growth, sustainability and better partnership in our channel."