Mars Wrigley ITR reveals 'moment-led' travel retail strategy at TFWA Cannes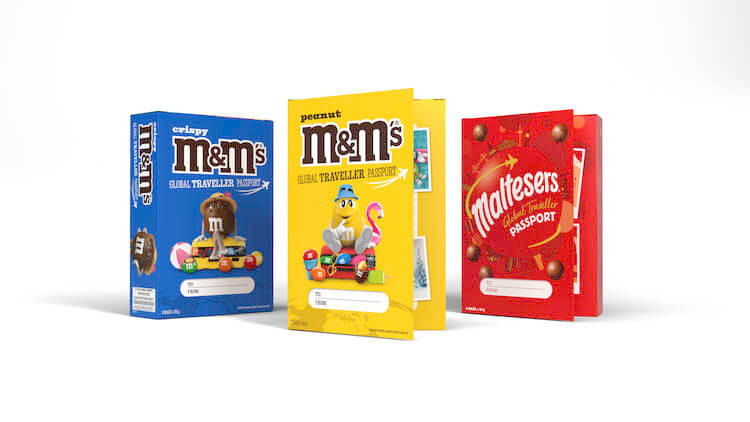 Mars Wrigley International Travel Retail (MWITR) brought the next chapter of its moment-led strategy to life during the TFWA World Exhibition & Conference in Cannes, focusing on the company's approach to unlock the full potential of the transaction zone area (checkout area in-store), product innovations and the introduction of its 100% Responsibly Sourced Cocoa logo within the channel next year.
"Together with our customers and partners we want to grow the confectionary category together by inspiring better moments and by better levering the big opportunities for our category within our channel," said Marcus Hudson, MWITR Sales Director. "The transaction zone has huge potential. We know around 500 million travelers buy products in travel retail every year, this means 500 million opportunities at the check-out area for incremental purchases."
From optimizing space and value to having the right offer in place, MWITR showcased its transaction zone approach on its stand.
"Within Mars Wrigley we have a lot of knowledge on how to optimize the transaction zone. By showing our strategy in action we want to share our knowledge and engage with our ITR partners on how we can bring these solutions to life in airports around the world," continued Hudson.
For the traveler waiting in a queue, at the staffed checkout or at the self-checkout area, MWITR is introducing a range of new products to further optimize its portfolio to better meet his/her needs in every area at the transaction zone.

"Purchases made within the transaction zone are often impulse-driven and for self-consumption. By renewing our gum portfolio, adding new sizes and flavors, we better meet the needs of travelers in this area, especially for the moment Refresh & energize on the go," said Hudson. Hubba Bubba will be added to MWITR's portfolio while Extra will become available in singles and a new blueberry flavor is added to the product range.
The company also revealed that it is adding a healthier snack alternative to the transaction zone with BE-KIND joining the ITR portfolio. As of next year, the top three BE-KIND flavors will be available in ITR: Dark Chocolate Nuts and Sea Salt (40g), Caramel Almond Sea Salt (40g) and Protein Crunchy Peanut Butter (50g).
During TFWA WE, MWITR also shared product innovations for moments outside the transaction zone. With families and friends continuing to travel together, the biggest 'moment' within confectionery remains Enjoy travel time together. Waiting times in line or at the gate are filled with screen time, which is highly associated with snacking.
To meet this opportunity, MWITR is optimizing its bite-size core range to become more attractive for shoppers and increase conversion. This includes the introduction of a brand-new MW innovation: M&M'S minis. Mini in size and big on fun, this innovation brings more taste, crunch and fun to ITR. The 310g pack contains milk chocolate lentils with an extra crunchy crust in different colors; ideal to share whilst enjoying travel time together.
Gifting continues to represent more than 30% of sales in confectionery with new, affordable products seen as critical in driving growth. MWITR is meeting this need within the Give a gift moment with the new M&M'S Peanut and Crispy and Maltesers Global Traveler Passport. These fun gift boxes contain 6 to 8 single bags and are easy to personalize with the 'To, From' label on the pack outer.
In addition, MWITR presented how its 100% responsibly sourced cocoa logo will become visible within ITR. Next year, the logo will be rolled out within ITR on packs of products made in the European factories of Mars Wrigley. The logo, which will also appear on shopfloor displays, contains a QR-code guiding consumers to a webpage with more information on MW's Responsible Cocoa program, the initiatives taken and the most frequently asked questions and answers.