​Finnish confectionary brand Fazer returns to TFWA Cannes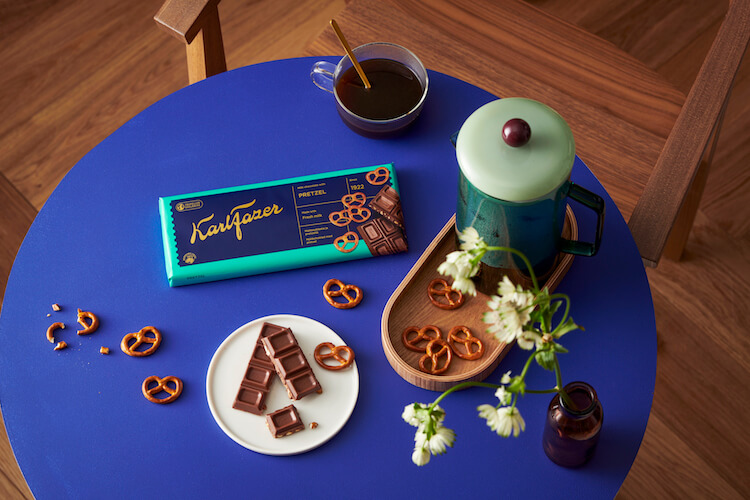 Finnish confectionary brand Fazer will be back at the TFWA World Exhibition and Conference in Cannes with an offering celebrating its most popular products complemented by some novelties.
Building on its long tradition within travel retail and duty free, Fazer offers a wide range of brands and products within chocolate and sugar confectionery to satisfy the palates of global travelers.
One of Fazer's most international brands is the beloved Dumle, which will undergo a recipe change mid-2024. Following Fazer's commitment to remove palm oil from all its confectionery and biscuit products by the end of 2024, it is now time for this popular product to go palm oil free. The taste of the familiar sweet toffee covered in milk chocolate will remain unchanged even with the recipe alternation. What however will change, is the design of the Dumle packaging. The new, distinctive design indicates the delicious flavor of this classic brand, which in travel retail can be found as Dumle Original, Dumle Mix and Dumle Fudge, all in bags of 300-350g and Dumle Original 500g gifting box.
For the friends of Fazer's chocolates, Fazer brings, from the beginning of 2024, an exciting novelty with the Karl Fazer Pretzel 230g. The novelty chocolate tablet combines Finland's most-loved chocolate together with the classical salty pretzel. Fazer's range of Karl Fazer chocolate tablets of 230-250g include a variety of alternatives to cater to differing consumer tastes. All Fazer's chocolates are made from 100% responsibly produced cocoa.
Also, the Tutti Frutti family of sweets presents a novelty at TFWA, with tasty new flavors in the Tutti Frutti Paradise 450g bag. The novelty is vegan and palm oil free, as is the whole Tutti Frutti range in Travel Retail. In 2024, the plastic of both the novelty to be launched and the familiar Tutti Frutti bags will be decreased, by up to 42%, and changed into monoplastic for improved recyclability. The packaging alternation is aligned with Fazer's sustainable packaging vision which consists of three areas: reducing the amount of used packaging materials, improving the recyclability, renewability, and reusability thereof and developing entirely new types of ecological packaging solutions.
Another sustainability initiative to reduce the use of plastic will also be implemented in 2024, when all Fazer's double-twisted pralines, such as Geisha, Karl Fazer and Fazermint will change to a 18% lighter wrapper. The change will not impact the look and feel, nor the high quality, taste or shelf life of Fazer's twisted pralines, but supports Fazer's work towards more sustainable packaging solutions.
Besides the Tutti Frutti family and the twisted pralines, also other popular Fazer products in travel retail will receive new packaging as the carton box of Fazer's lentil products will be replaced by a larger 300g bag for sharing. American pastilles, Avec lentils, and Marianne drops will all, going forward, be packed in a bag of which the material contains 47% paper. The bag also presents a convenient zipper, which makes it easier to close the bag should all the delicacies not be eaten at once.
A similar packaging change from carton box to bag will also take place for the instantly recognizable Marianne peppermint candies 500g with its white and red striped wrapper. The packaging material of this big bag for sharing contains 56% paper. Besides the packaging change, Fazer's Marianne and the lentil products will all go palm oil free during the latter part of 2024. Marianne and Avec are also both vegan.