​Ferrero to drive expansion of biscuit category at TFWA Cannes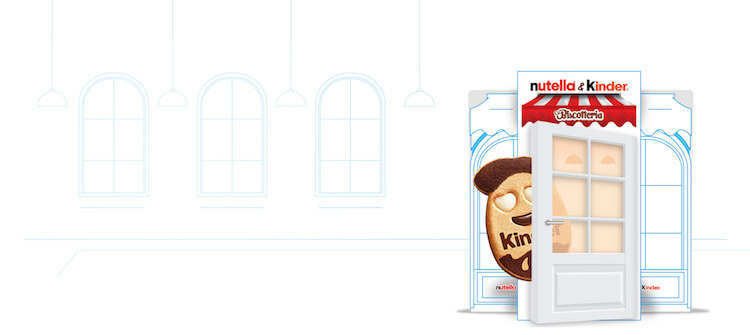 Ferrero Travel Market will return to the TFWA World Exhibition in Cannes this year to continue its mission to build the biscuit category in travel retail and help drive sales in the Food and Confectionery sector.

Last year in Cannes, Ferrero debuted its La Biscotteria concept for partners, as a way to drive innovation in the biscuit sector. Since then, La Biscotteria has enjoyed phenomenal success in the market by leveraging globally-loved brands such as Kinder and Nutella to outperform expectations by double digits across travel retail. Since its inception, La Biscotteria has been distributed globally, with its eye-catching activations permanently implemented in top airports worldwide.
The concept is supported by an engaging digital campaign in key locations. The Next Destination contest gives shoppers the opportunity to upload pictures of themselves with the La Biscotteria products at the airport for the chance to be chosen to win a travel voucher worth €2,500 (US$2,650).
The campaign has reached more than 10 million passengers since its launch in April and has received more than 4.2 million impressions. To give TFWA members a taste of the fun, the contest will be available at Nice International Airport during October, with one €1,500 (US$1,590) travel voucher up for grabs.
Sergio Salvagno, General Manager, Ferrero Travel Markets, says, "We are delighted with the response to La Biscotteria and this concept is just getting started. We are focused on continuing to create and inject new products and activations, as part of our dedication to developing the biscuit category in travel retail. We look forward to meeting all our partners in Cannes where will unveil plenty of surprises, including new biscuits joining La Biscotteria. See you there."
The Ferrero Travel Markets team will be available on stand Bay Village, Bay 11 at the TFWA World Exhibition.