Butlers Chocolates to launch bite-sized treats at TFWA Cannes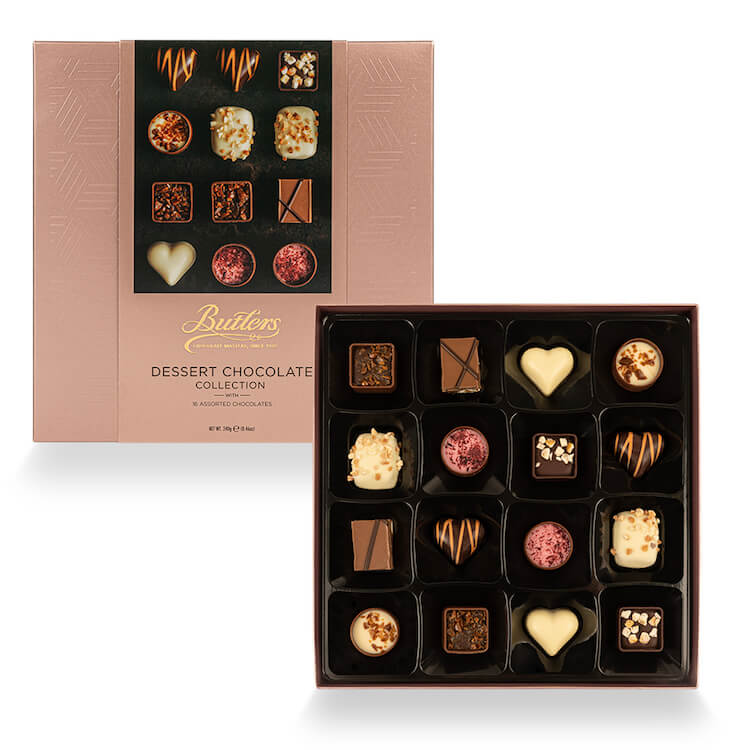 Ireland chocolate brand Butlers Chocolates has announced plans to unveil new confections at TFWA Cannes in October, including a new collection of 16 dessert-inspired chocolates.
The flavors include White Chocolate Salted Almond Crocant, Red Velvet and Orange Bombe, arranged in a blush pink box with a matching sleeve. This new line joins the Milk Chocolate and Caramel & Nut Collections currently available in many travel retail locations.
The Butlers team will also feature their new collection of luxury assorted Mini Chocolate bars at this year's exhibition. The travel retail-exclusive collection features Butlers' most celebrated milk, white and dark chocolate bar varieties in a personal sized mini bar format. Each bag contains six flavors including White Coconut & Almond, Salted Caramel and 40% Milk Chocolate. Each individually wrapped mini bar is crafted using sustainably sourced cocoa, no palm oil and only natural ingredients and flavorings. Presented in convenient, re-sealable, recyclable pouches, each features a bumper collection of 50 and 35 Butlers favorite mini bars.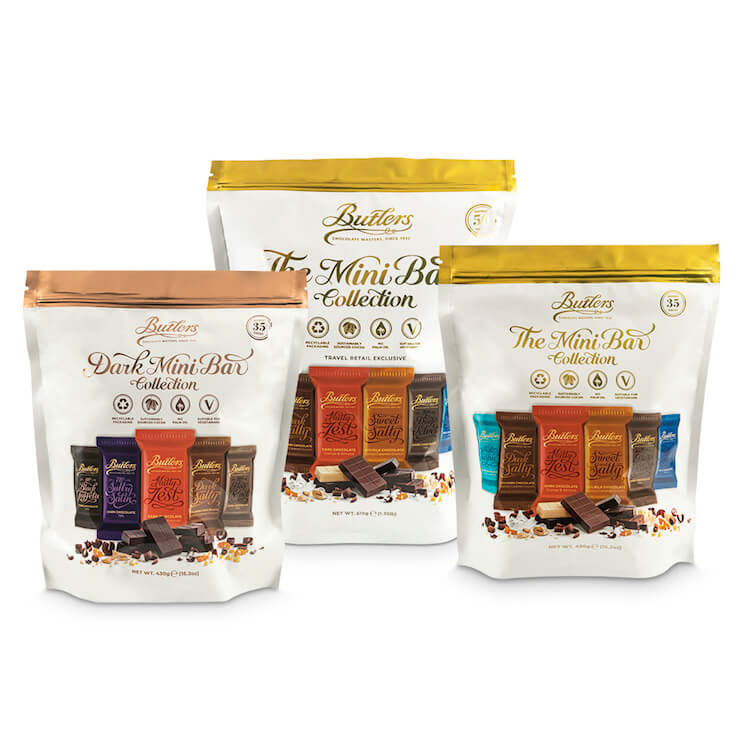 There is also a dark chocolate edition with Butlers' intensely dark higher cocoa content mini bars. This new range is already available in a number of high profile locations including Dubai Duty Free and ARI The Loop at Dublin Airport.
Butlers Chocolates will be exhibiting at Green Village – Stand H50.